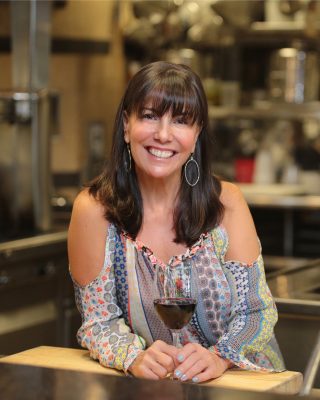 The Virtual CHOC Walk Celebration is coming up quickly! Have you joined a team yet? If you haven't, may I be so bold to suggest joining ours at chocwalk.org/dapsmagic? Once you have joined the team, you might be ready for a snack or two or three. There is a perfect event for this. On Saturday, March 20, at 10:00 AM culinary expert Marcy Carriker Smothers, who also happened to write Eat Like Walt, will be hosting a webinar to demonstrate how to make some Disney-inspired snacks for the Virtual CHOC Walk Celebration!
This is going to be a wonderful event with someone who is naturally magical herself! You won't want to miss it! Here are the official details:
Date: Saturday, March 20, 2021
Time: 10:00 AM
Register Here: https://www.chocwalk.org/Forms/80221/Live-Disney-Cooking-Demo?utm_campaign
The CHOC Walk in the Park is an incredibly important event that also is a lot of fun. It has one primary goal: To Raise Funds For Health Care Programs, Education And Research For Southern California's Kids.
DAPS MAGIC is thrilled to be a support of CHOC and the CHOC Walk in the Park. This event has continued for three decades that brings the community together to support families who receive care at Children's Hospital of Orange County. CHOC changes lives for the better. It provides not just medical treatment, but also a community and support for those around individual patients. CHOC is a family.
This year, CHOC Walk in the Park presented by the Disneyland Resort looks a little different. Normally, there would be thousands of people descending on the Disneyland Resort in the early hours of a Sunday morning to walk together. This year, we will all be joining together online to support CHOC and celebrate what it does! The format and location may have changed, but the importance of this event has not!
Please join on Saturday, May 22nd for this year's Virtual CHOC Walk Celebration! Join Team DAPS MAGIC! Join another team! Utilize all the new tools that have been offered to help raise funds for this important organization. Have fun with the digital challenges! Check out all the incentives! All of these can be found at chocwalk.org or on the mobile app. Then, join us all as we celebrate on Saturday, May 22nd from the comfort of our own homes!