Fans of Disney's Alice in Wonderland who also love Her Universe are in for a treat today. Her Universe has released a new Disney Alice in Wonderland collection! The collection includes shirts, sweatshirts, dresses, shoes, leggings, and more. There is also a Cheshire Cat union suit. The full collection can be found on heruniverse.com. On the official website there are discounts to be found (as shown below).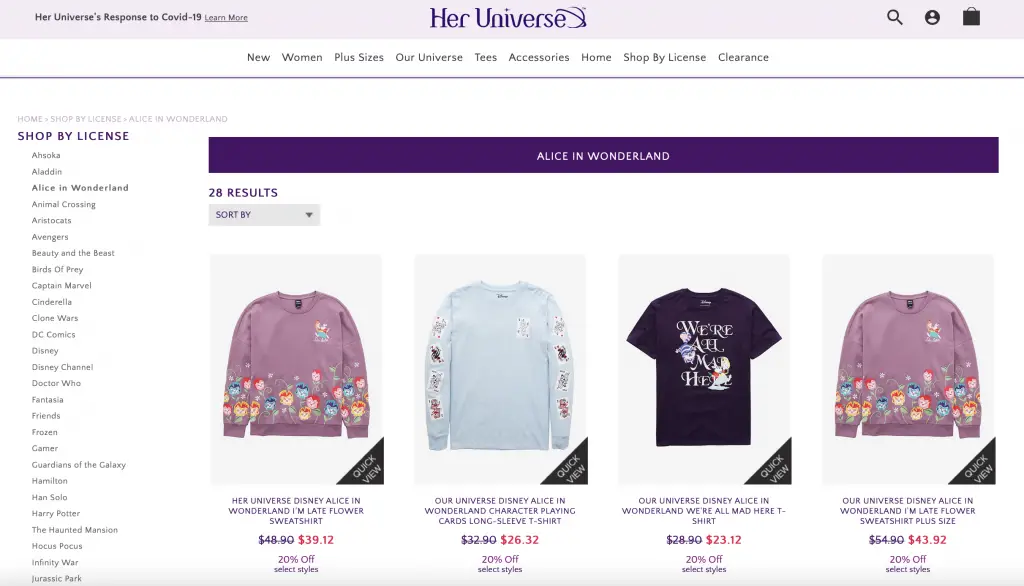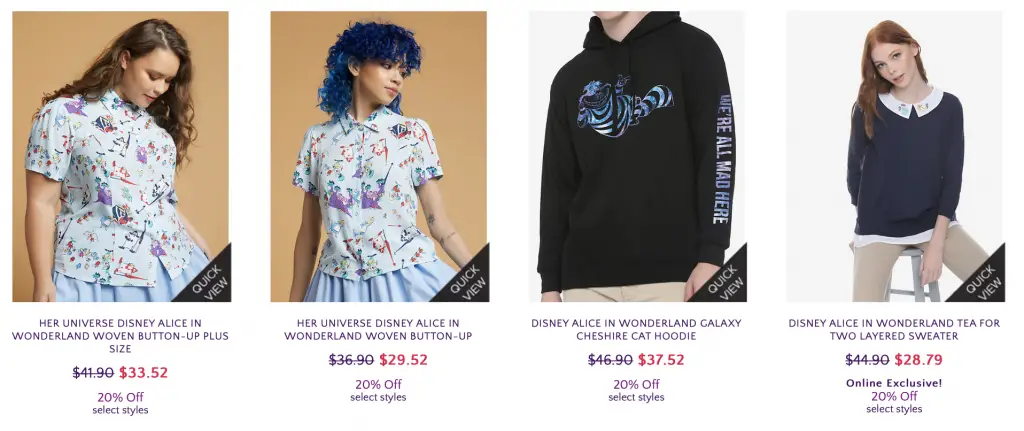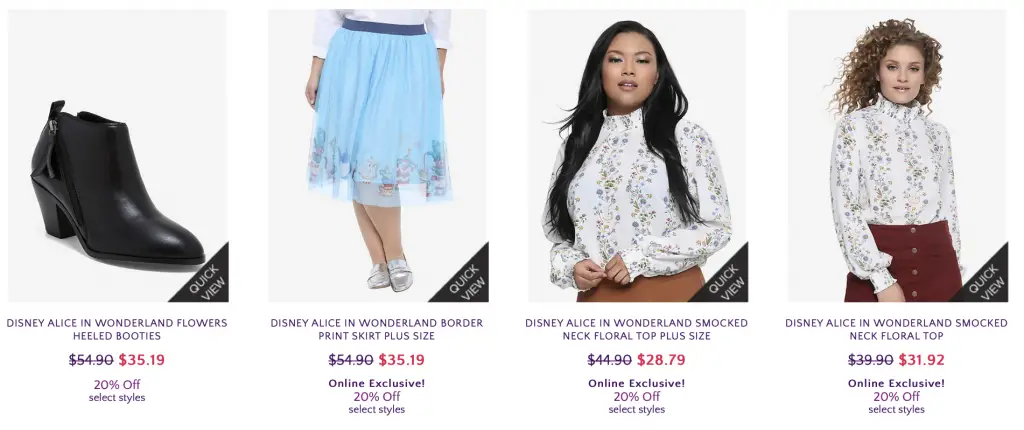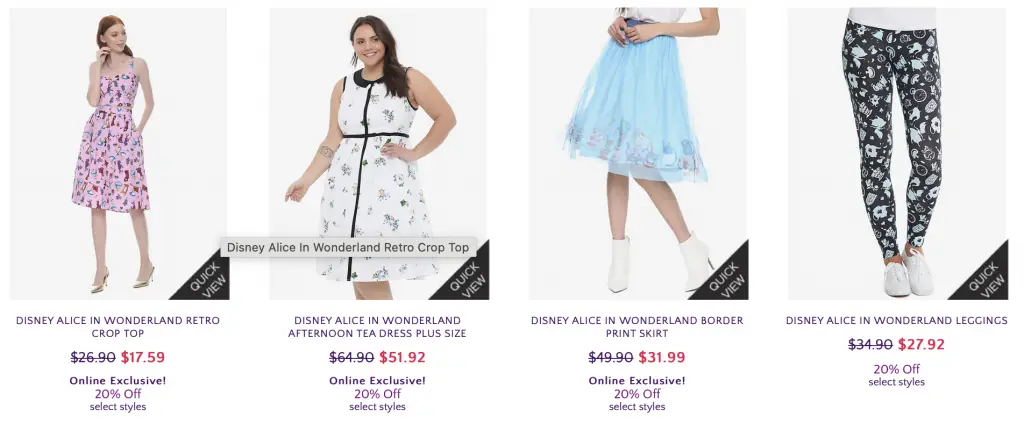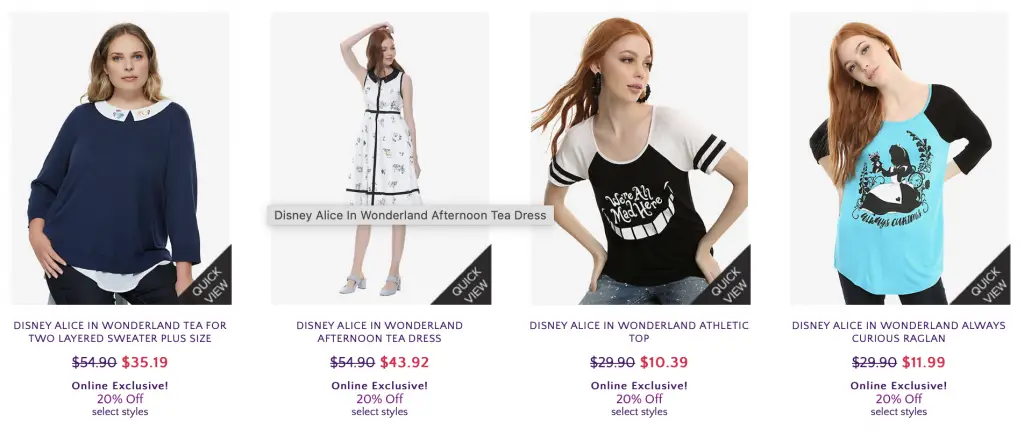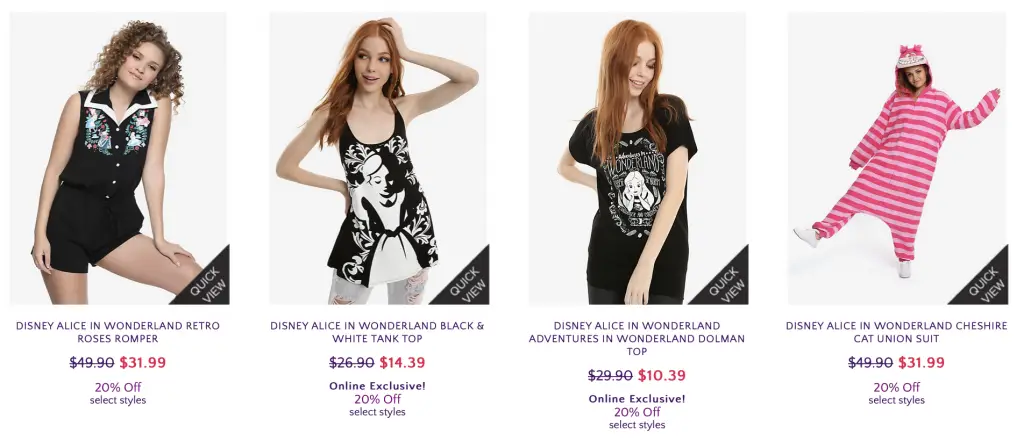 Her Universe was founded by Ashley Eckstein in 2010. Eckstein is known by many Star Wars fans as the voice of Ahsoka Tano in Star Wars: The Clone Wars and Star Wars: Rebels. Her Universe is a "fangirl fashion company and lifestyle brand." Her Universe has the mission to "to create stylish, fashion-forward merchandise for female sci-fi fans." It has also embraced the male fandom in recent years with the Our Universe line. It recently announced the Her Universe Brand Ambassador Program of which Mr. DAPs is honored to be a part of.
What do you think of the Disney Alice in Wonderland Collection from Her Universe? Will you be getting anything from it? If so, what? Share your thoughts and opinions below!