Flora & Ulysses will be coming exclusively to DIsney+ on February 19. It is about a young girl who rescues and befriends a squirrel that turns out to have superpowers. This turns out to be quite fitting as this young girl, Flora, is an avid comic fan… who also happens to be a bit on the cynical side. Flora & Ulysses is a comedy-adventure that takes this duo on an adventure that will change Flora's world, and outlook on it, forever.
Flora & Ulysses stars Matilda Lawler, Alyson Hannigan, Ben Schwartz, Anna Deavere Smith, Danny Pudi, Benjamin Evans Ainsworth, Janeane Garofolo and Kate McCucci. It was directed by Lena Khan and produced by Gil Netter. It is based on the novel Flora & Ulysses: The illuminated Adventures by Kate DiCamillo. Brad Copeland wrote the screenplay for the film and Katterli Frauenfelder and James Powers served as executive producers.
Ahead of the release of Flora & Ulysses, Disney+ has released a trailer, poster and images from the film. They can be seen here:
Flora & Ulysses Official Trailer
https://youtube.com/watch?v=05F8MmsiLQs
Flora & Ulysses Poster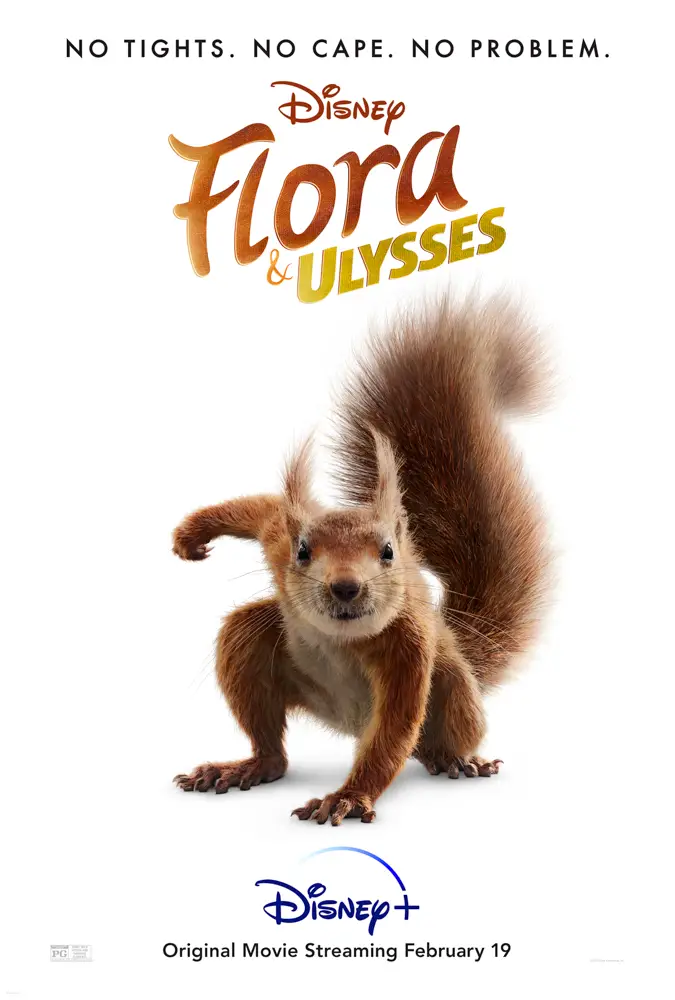 Flora & Ulysses Images
Flora & Ulysses will arrive exclusively on Disney+ on February 19, 2021. What do you think of it so far from what you've seen? Share your thoughts in the comments below!