EPCOT continues to be transformed at Walt Disney World Resort. Today a new year-long collection of posters and lithographs were announced that celebrate attractions of the past and future within the four neighborhoods in development at EPCOT.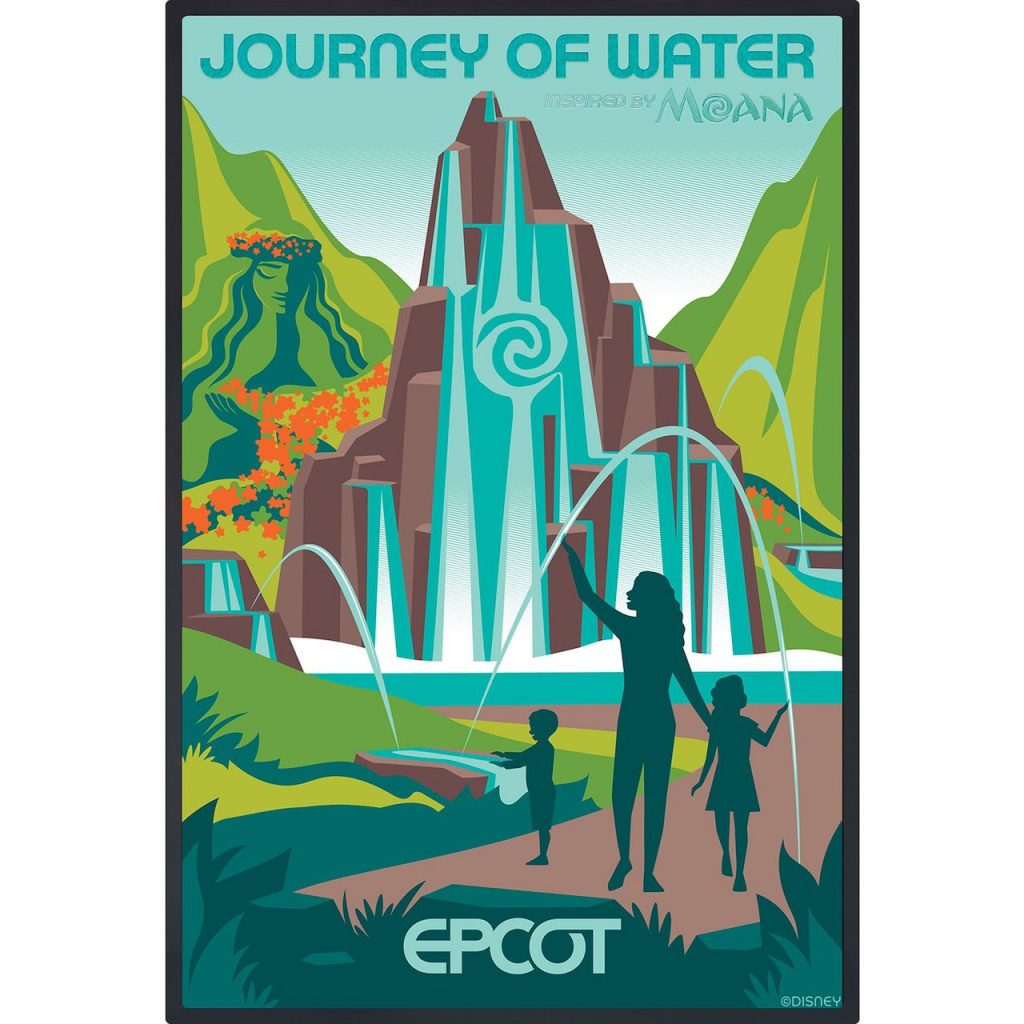 The first poster celebrates the future Journey of Water, Inspired by "Moana" and is available starting today on shopDisney.com. It sells for $99 (plus tax and shipping). It will be available until the end of the month and then the next poster will be released. The first set of posters that will be released over the coming months will feature the World Nature neighborhood and include Soarin' Around the World, The Land and The Living Seas.
The posters are 24×36 inches and will be different than previous EPCOT posters. They are screen printed on archival black paper and feature glossy, metallic art finished. As each poster is released each month throughout the year, the previous poster will no longer be available.
There will also be 14×18 inch lithographs with the same designs celebrating EPCOT available each quarter as well for $39.99 (plus tax and shipping). There will also be other merchandise that is inspired by the neighborhood. The full collection can be found here on shopDisney.com.
What do you think of these posters and lithographs? Will you be getting any? Which one is your favorite? Share in the comments below!