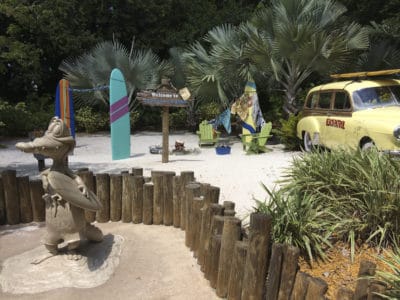 Walt Disney World has updated their website and sent an email to certain Annual Passholders about plans for the water parks.  Typhoon Lagoon and Blizzard Beach are currently closed, but in the announcements, there is a plan to reopen one of the two water parks on March 7, 2021.  There is no indication on which it will be, and they do add a disclaimer that the date can change.
In addition, an email sent out to Premier and Platinum Plus with water parks Passholders will receive a refund due to the water parks being closed.  These two pass levels have the water parks included.  The refund will be the difference between a Platinum Plus Pass and the Platinum Pass and based on an amount per day from 7/11/2020 to when the person's pass expires.  Yes, it is a bit of a formula to figure out.  Monthly passholders will still get a lump sum refund while still paying monthly for the pass.  They also note that if water parks and ESPN sports complex open before the pass expires the passholder can still visit these locations and still get the refund.  Refunds will be given between October and November of this year.
Here is a link to the Disney World site and page with the information.