Jump to recipe
This weekend is Father's Day! For many, it is a great opportunity to go out and eat somewhere special and celebrate dad. One fun place to visit is 'Ohana at Disney's Polynesian Village Resort. One popular dish there is the Honey-Coriander Chicken Wings. While 'Ohana's isn't available this year for families to take their dads too, they have shared a recipe so that a bit of 'Ohana's can be brought home for Father's Day.
The recipe for Honey-Coriander Chicken Wings also includes a recipe for a honey wing dipping sauce. Give it a try (maybe once before Father's Day just to double check!) and then share how they turned out in the comments below!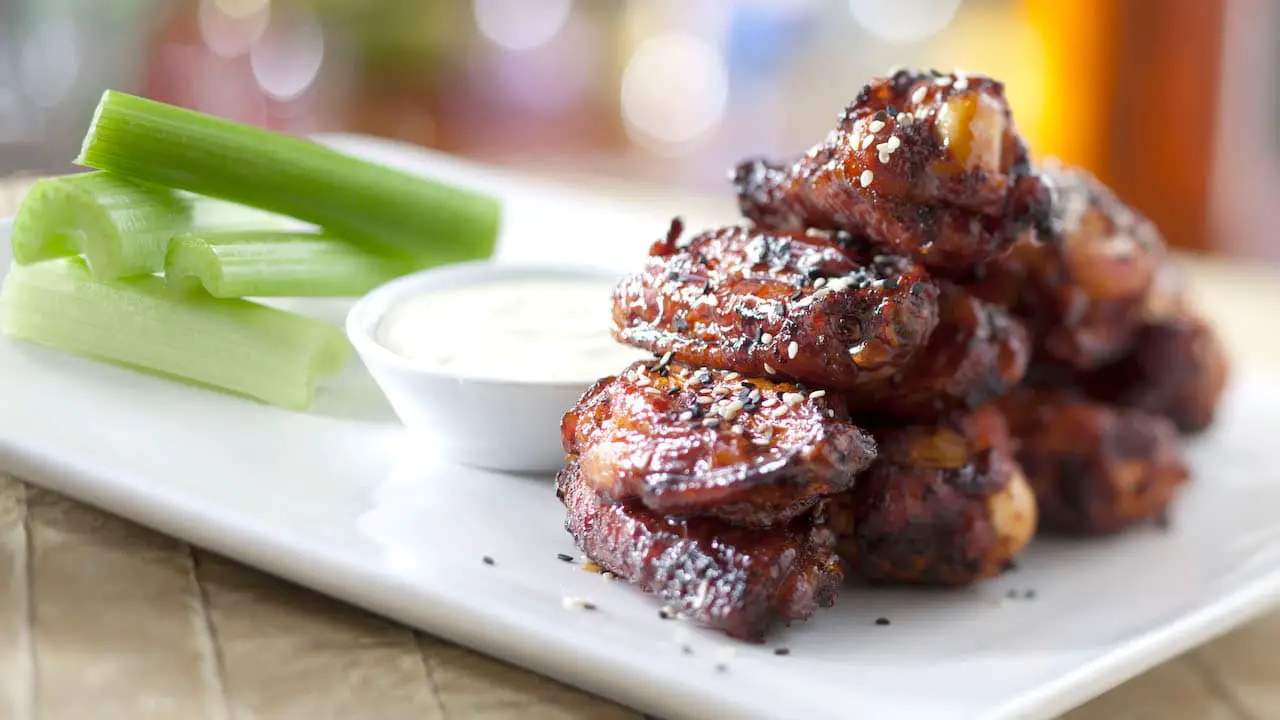 Ingredients
CORIANDER CHICKEN WINGS
1 tablespoon coarse salt
2 tablespoons paprika
2 tablespoons sugar
1/2 teaspoon black pepper
1/2 teaspoon turmeric
1/2 teaspoon ground cinnamon
1/4 teaspoon cayenne pepper
4 tablespoons canola oil
4 pounds chicken wings or drumettes, patted dry
HONEY WING SAUCE
1 tablespoon chili powder
1/2 teaspoon ground ginger
1 tablespoon ground coriander
2 tablespoons lime juice
1/2 cup soy sauce
1 cup honey
3/4 cup water
2 tablespoons cornstarch
© 2023 dapsmagic.com
Share how this recipe turned out for you in the comments below or with DAPS MAGIC on Facebook or Twitter!