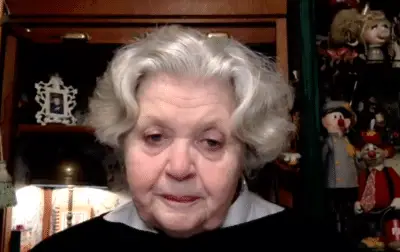 The Walt Disney Family Museum has been offering a series of speaker sessions title "Happily Ever After Hours".  These panels come at a time when the museum is closed and are a unique way of bringing the museum to people's homes.  Last night, Bonnie Erickson was able to share her insights on creating puppets for not just the Muppets but several commercials and eventually to Fraggle Rock.
Bonnie Erickson worked with Jim Henson and the Muppets working on several specials, Sesame Street, and The Muppet Show before forming her own studio.  It was in this time that she created such memorable characters as Zoot of the Electric Mayhem Band, Statler and Waldorf, and Miss Piggy.  She explained some of the development of these great characters.  Miss Piggy was created for a sketch titled "Return to Beneath the Planet of the Pigs" in a television special.  Originally Miss Piggy's full name was going to be Miss Piggy Lee, but the crew thought it better to be shortened.  It wasn't until a cameo on Herb Alpert's show that Miss Piggy started to be the diva we all know and love, but much of the initial creation of the look was from Erickson.
Zoot and even Dr. Teeth came from a collaboration between a few puppeteers, such as Jim Henson and Dave Goelz.  Bonnie shared that Jim was quite fond of the musician Dr. John, and Dr. Teeth was inspired by him.  Erickson helped give him some New Orleans style.  Zoot was sketched by her and then crafted by Dave Goelz who performed him as well.
Statler and Waldorf came from an idea she had because of walking through New York often and passing by the Yale Club.  She saw inside several portraits of old men and thought there could be a hilarious sketch consisting of two old men.  When she came to Jim Henson about the idea he told her to wait.  It was for a television special that the cantankerous seniors finally came about.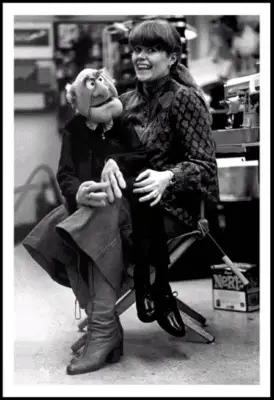 Bonnie described Jim Henson as a great businessman.  She said he handled everything well from finances to creativity itself.  Many of the characters came from the vision of Henson.  When asked about the best memories of him, Bonnie spoke of how it was great to make Jim crack up.  She spoke of how great a laugh he had.  It moved into describing how fun it was to work around the studio, and how playful it was.  Jim Henson supposedly gave hilarious gifts, and it was mentioned that a danish became a recurring gift given for years.
Though it was a great place to work at, Erickson left after one year of the Muppet Show.  The main reason was realizing the commitment needed to stay in London and her starting a family.  She wanted to move back to New York to raise her son there but had a hard time leaving Jim Henson and the crew.  When she came back to the US she and her husband started a company of their own.  Their portfolio came about quickly, often with first recommendations from Jim Henson himself.  There were several commercials that featured their puppets, such as AT&T and Joy dishwasher detergent.  She helped create and puppeteer the first talking Happy Meal commercial for McDonald's.  During filming, they were hidden under a large pile of grass.  They noticed after a while it was silent outside of that pile, and it turned out the filming crew left them and went to lunch.  "That's the life of a puppeteer," Erickson said of the situation.
Eventually she reconnected with Jim Henson through the production of Fraggle Rock.  Her company helped create most of the puppets used, including the large Gorgs.  She remarked how brilliant the show was and that the thought was to "end wars" but also to have silliness as well.
During the Q&A portion many asked about the creative process and how to get started in making puppets.  She pointed out that if a wall is hit in the creative process to go find inspiration.  Many ideas can come from seeing what other people are doing or even investigating material.  Eventually there needs to be a reason for doing whatever it is to be done – whether it's taken from inspiration of a book or to duplicate something in the world.
In those wanting to start she gave the advice that sock puppets are truly a great way to start.  They are inexpensive and can give a lot of emotion.  The next level recommended is using foam rubber.  In all she noted it is not as much about the budget as it is to develop the character itself.  The character will dictate the material used, and that can result in experimenting with objects and material around you.
It was a wonderful presentation on both the history of Jim Henson productions and the career of a brilliant puppet maker.  Bonnie spoke very passionately about her work and creations.  It was even mentioned that if you're passionate about something it is best to keep at it and eventually you will get to do it successfully.  It is because it beats out everyone else who doesn't stick with it.  You can see that insight reflected in her life through some amazing creations and characterizations over the years.
I highly recommend becoming a member of the Walt Disney Family Museum if just to see this presentation.  It is also a wonderful museum to support, and not just for Disney fans.  Many of the panels that come up are about remarkable artists and craftsman, composers and technicians and highlight the talent that is around us.  Members get priority access to future presentations and access to videos through a members-only portal.  You can check it all out at waltdisney.org.
One final anecdote shared from Bonnie Erickson: the Muppets often used practical effects, including explosions.  One such occasion of creating the effect almost blew up a whole tv studio!  Of course, thankfully, that didn't happen.  But, what an explosion!