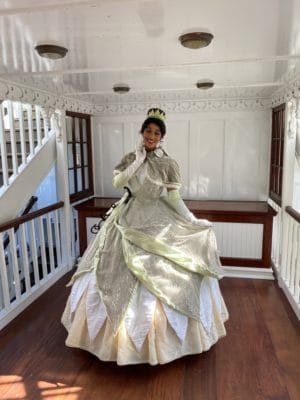 The queen of the Rivers of America is once again taking guests on a journey through the wilderness. The Mark Twain is again accepting guests for cruises after undergoing a multi-week refurbishment. During the course of this refurbishment it got some tender loving care that included some cleaning, polishing, painting among other refurbishment projects for the boat.
DAPS MAGIC correspondent and Mark Twain enthusiast Steven hopped on the Mark Twain this morning to check out the work done during the refurbishment. The boat looks beautiful and continues to shine as she cruises the Rivers of America. Take a look at the polished rails, new paint, and floor work!
What do you think of how the refurbished Mark Twain looks? How often do you go for a ride aboard her around the Rivers of America? Share your thoughts in the comments below!