One of my favorite things since starting DAPS MAGIC in 2004 has been the collection of amazing people I have been able to meet. Through the years I have met Disney legends, Muppets, incredible talent and entertainers, other Disney fans, and other members of the Disney media. The experiences and relationships that have grown out of these interactions have been priceless. I often pinch myself and question how a country boy from the midwest ends up in California surrounded by so many incredible people and getting to experience such fantastic experiences.
Many of these experiences I've had I've shared with other people covering the same stories. From this, friendships have developed, thrived, and become treasured. One of these friendships is with a man named Doug Marsh. An incredible Disney historian and all around great guy, it turned out the Doug and I also have similar backgrounds and histories. He even grew up with one of my parents we eventually found out! Like me, Doug did not originate in California. He moved to California a few years before I did. He soon found himself at Disneyland on a regular basis chronicling the events that he saw unfold in front of him.
Here is a teaser from Doug Marsh for what will be coming in this very special column: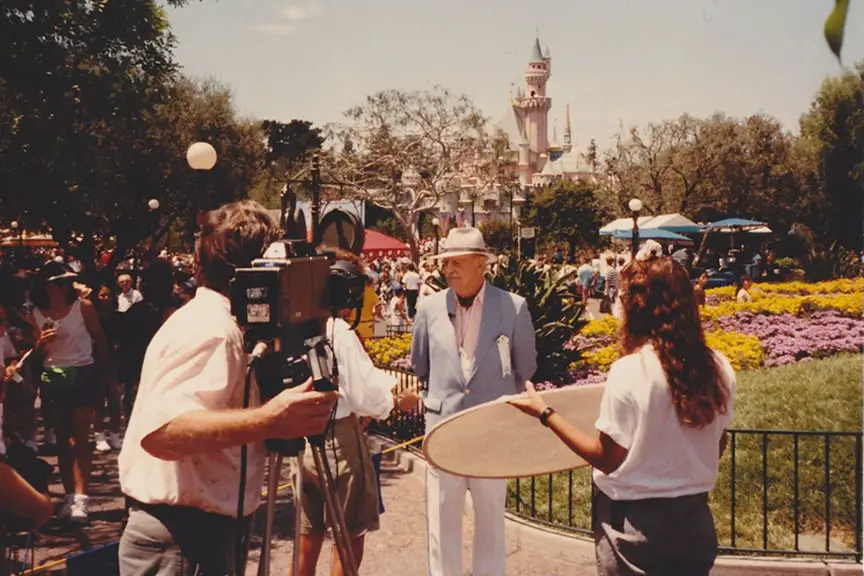 What is Disney Legend John Hench doing in the middle of Disneyland on January 11, 1990? This and many other equally vital questions will be answered as we launch a new blog this month: 30 Years Ago in Disneyland. Why 30 years? Well, obviously because that is when the author acquired his first Annual Pass and began obsessively chronicling what was going on at the Happiest Place on Earth. Look for the first blog entry this month, followed by a new entry every month for the next… 30 years?
Today DAPS MAGIC is pleased to announce a new column called 30 Years Ago in Disneyland! This column will share Disneyland history through the eyes of Doug Marsh. Each month Doug will share the history of what was happening at Disneyland 30 years before. We are looking forward to Doug's first post in the coming weeks and can't wait to see what Disneyland was like 30 years ago from a person who was there!
Were you at Disneyland 30 years ago? What do you remember? Share your memories in the comments below and any thoughts on this new column as well!