We are at the big one of the decade for Disney.  And, sure, I'm cheating a little because these took place at two different times.  However, it's generally that Disney has acquired some heavy hitters in media that have paid off for them already.
Lucasfilm
In 2012, Disney and George Lucas reached a deal for Lucasfilm to be bought by Disney.  The deal at a little over $4 billion put Star Wars solely under Disney, as well as Indiana Jones and several other licenses.  It had fit Disney very well since Star Wars and Indiana Jones attractions had been in the parks since the 90s.  This still shocked some fans since it was still seen as being separate.  Even with Disney taking care of Marvel since purchasing them it was still met with some skepticism.  Though the verdict might still be out with some fans disappointed with the recent films, there have been many more hits with Star Wars since Disney has taken over.
And Star Wars has paid off for Disney.  Force Awakens alone made over $900 million in box office revenue.  That's not with merchandise or any home movie sales.  Having Star Wars rights enabled Galaxy's Edge to be produced in the parks.  And there have been some great television productions in the way of The Mandalorian and Star Wars Rebels, just to name a couple.  It does seem like this has been a good choice to have more Star Wars be in the public.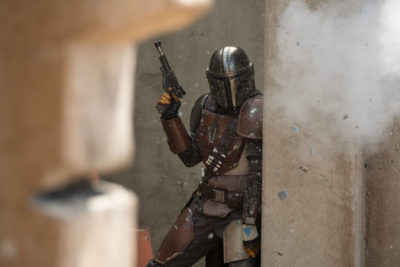 Fox
More recently has been the acquisition of Fox.  It could also be a top story for the year, but I'm letting it be for the decade instead.  This acquisition has positioned Disney to be a media behemoth.  Fox has some solid properties that Disney can now utilize.  The Simpsons were immediately put on the roster for Disney+.  Other classic films like Miracle on 34th Street and Home Alone are now in perpetual streaming on the Disney+ service.  The acquisition has also allowed almost all of the Marvel licenses to be under one roof.  For a long time, there has been a separation between X-Men films and Fantastic Four, but now these can all be in the Marvel Cinematic Universe.
The Simpsons seem to be a trending series on Disney+.  It shows that Fox was a good choice to strengthen the streaming service, and that was a reason Iger gave for the acquisition.  It has let several licenses in the parks be all in-house.  The Twilight Zone is the sole remaining non-Disney license (commonly) in the parks.  Disney has so far made a good move to buy the company, and it was met with much fanfare.  Disney+ is a powerhouse streaming platform, and it is partly thanks to the buyout.  Yes, Disney+ could have been a decade story, but it is too new to really put it with this decade.  Wait for the next.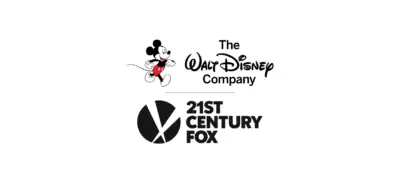 So that wraps up this decade's stories!  What will come in the next decade?  We'll have to see, but I'm sure we'll see some things top these.  What do you think of the list?  Do you agree or disagree?  Let us know in the comments below, and also check out our coverage over the last few years:
Kathleen Kennedy on Board to Pilot Lucasfilm into Another Galaxy Far Far Away for Another Three Years
The Walt Disney Company Signs Amended Acquisition Agreement To Acquire Twenty-First Century Fox, Inc., For $71.3 Billion In Cash And Stock