Ice cream lovers rejoice! This winter, Beaches & Cream Soda Shop is reopening to the public so even more guests can enjoy these tasty sweets! Whether you want to grab a traditional ice cream sundae or maybe a new item off of their savory menu, you will be in luck if you head to Walt Disney World on December 26!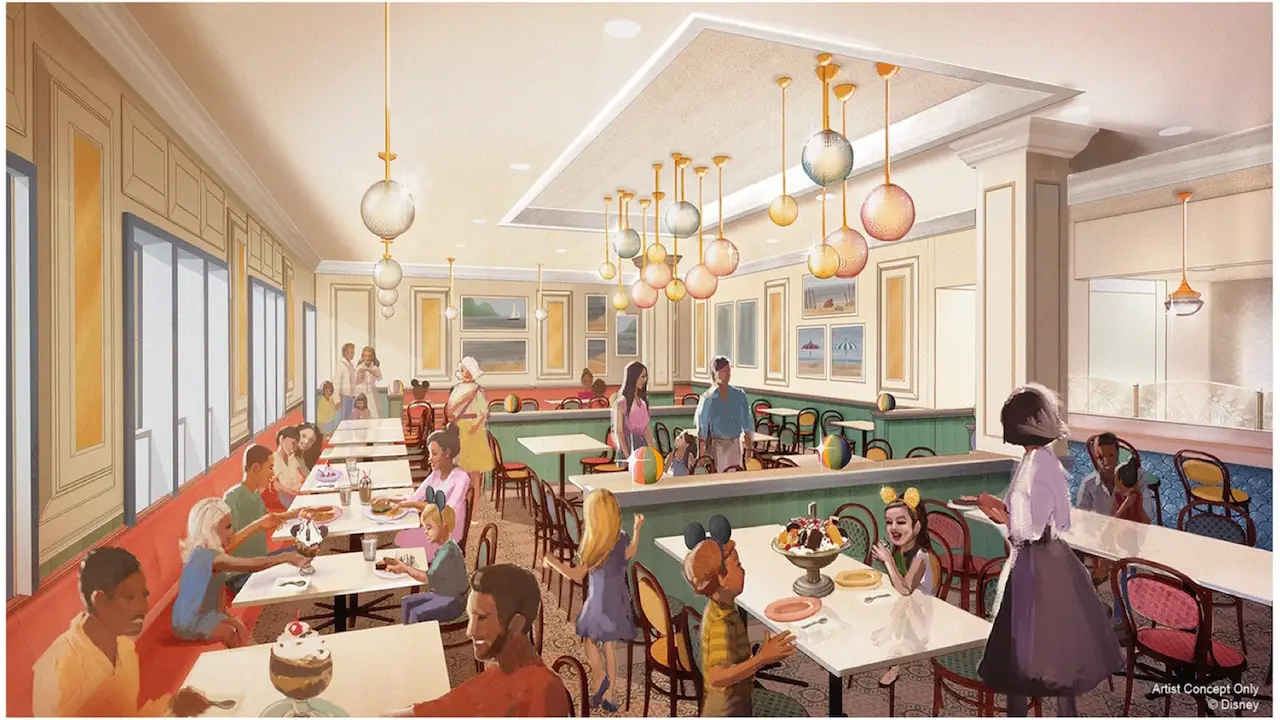 No matter what you're looking forward to trying, the new layout of the restaurant is making sure everyone has a chance! When Beaches & Cream Soda Shop reopens, the diner will have a new layout that is meant to provide space to even more guests that want their own Kitchen Sink.
Not only will the restaurant have a new look but it will also have some new food items to enjoy! Here are a few of the new treats you'll be able to enjoy!
Seared Salmon Filet Sandwich with bacon aïoli, lettuce, and tomato on a house-baked multi-grain bun
 French Dip Sandwich topped with crispy fried onions and swiss cheese and served on a toasted French roll
Sock Hop Topped tater tots with cheese sauce and green onions
Plant-based loaded tots with plant-based chili, cheddar cheese, sour cream, and green onions
Plant-Based Burger featuring a plant-based patty with plant-based mayonnaise and caramelized balsamic onion jam on a house-baked multi-grain bun
Plant-Based cookie fries with marshmallow cream, chocolate, caramel, and strawberry dipping sauces
Of course, if you're feeling brave, there's always the classic Kitchen Sink! This sundae has scoops of vanilla, chocolate, strawberry, cookies and cream, and mint chocolate chip ice cream smothered in every topping available!
What are you most excited to try first when Beaches & Cream Soda Shop reopens on December 6? Be sure to connect with us on Twitter and Facebook to let us know!