The gingerbread house at the Grand Californian Hotel & Spa was completed this week. Found in the lobby, this massive gingerbread house is a culinary re-creation for the building that it resides inside of. The gingerbread house is full of fun little Disney nods and also has Chip & Dale out in front of it. Look closely at the stockings on the hearth for some fun little Disney details.
For those who want to make their own gingerbread house, there is an experience that allows groups of guests to do that and make their own gingerbread houses. This will be available, while supplies last, on select dates in November and December. They include:
November 30
December 1, 11, 15,18, 21, & 22
The cost of the experience is $70 per person. It is suggested that each group has at least two people in it.
Guests can also have a meet and greet experience with a pastry chef. This is a free experience that is offered on Wednesdays and Saturdays and runs from 3:00 to 3:30 PM.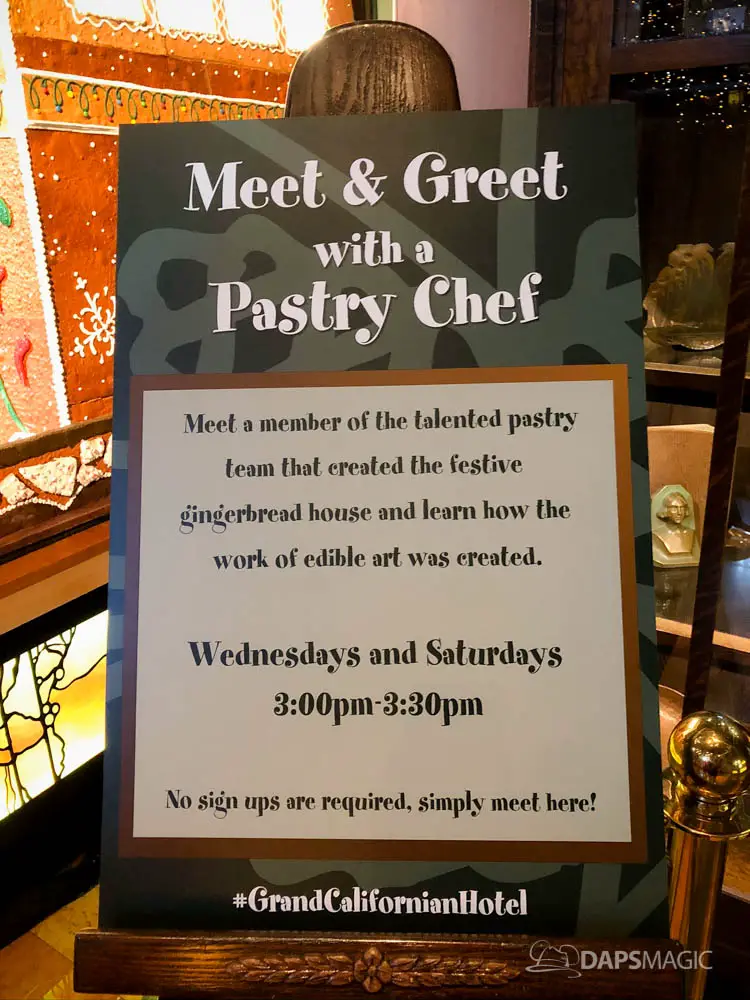 DAPS MAGIC team member Caitlyn was on hand to get some photos and video of the new gingerbread house. Take a look at it below. What do you think of this year's gingerbread house?