During an Instagram Live with Dwayne Johnson and a boatload of Jungle Cruise Skippers from Disneyland, a trailer for Disney's Jungle Cruise was released. Seeing that the movie was inspired by this attraction, this release makes total sense. Watching the trailer, it makes even more sense. Check it out both the new trailer and also a poster that was released below!
Jungle Cruise Description
Inspired by the famous Disneyland theme park ride, Disney's JUNGLE CRUISE is an adventure-filled, Amazon-jungle expedition starring Dwayne Johnson as the charismatic riverboat captain and Emily Blunt as a determined explorer on a research mission. Also starring in the film are Edgar Ramirez, Jack Whitehall, with Jesse Plemons, and Paul Giamatti.

Jaume Collet-Serra is the director and John Davis, John Fox, Dwayne Johnson, Hiram Garcia, Dany Garcia and Beau Flynn are the producers, with Doug Merrifield serving as executive producer.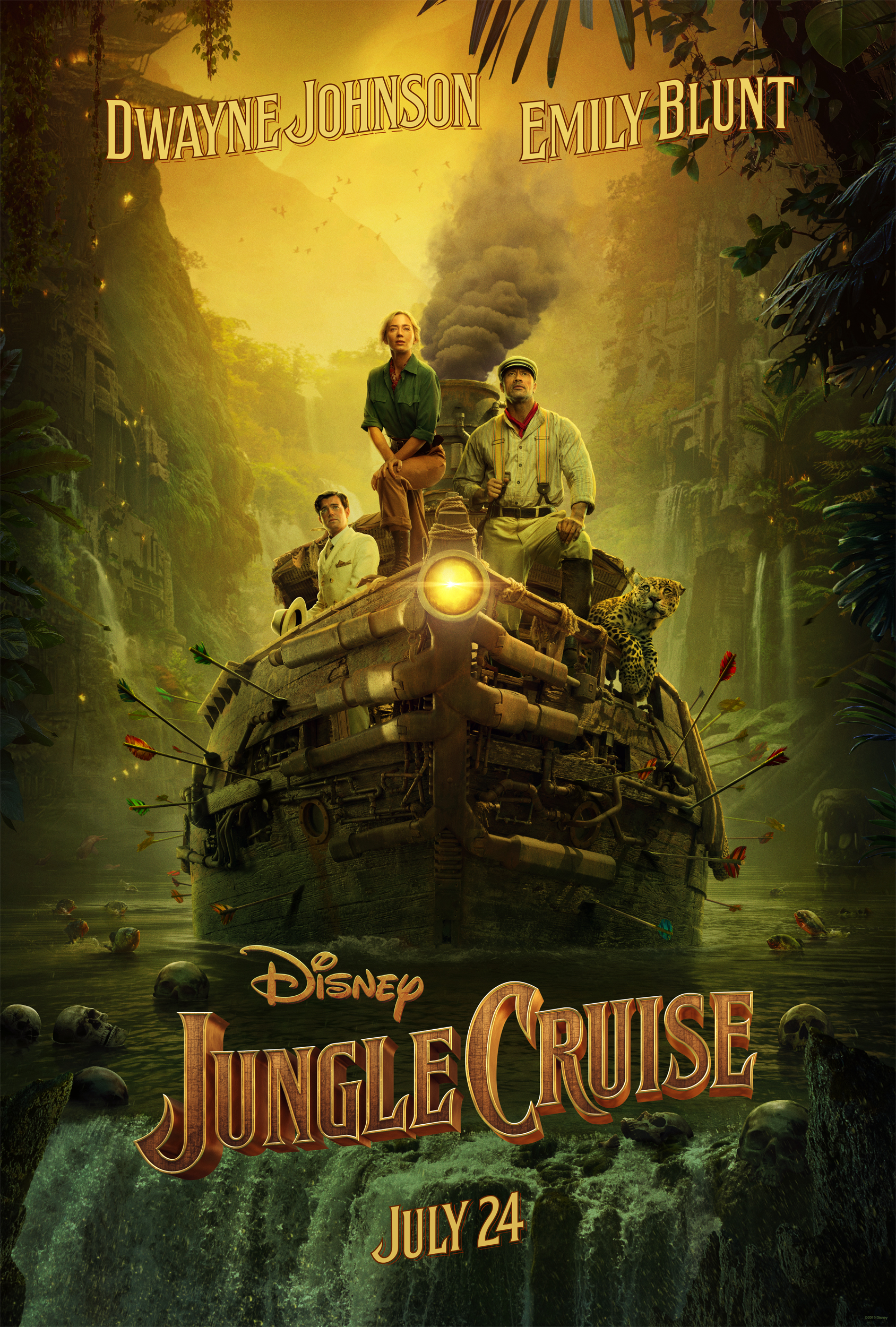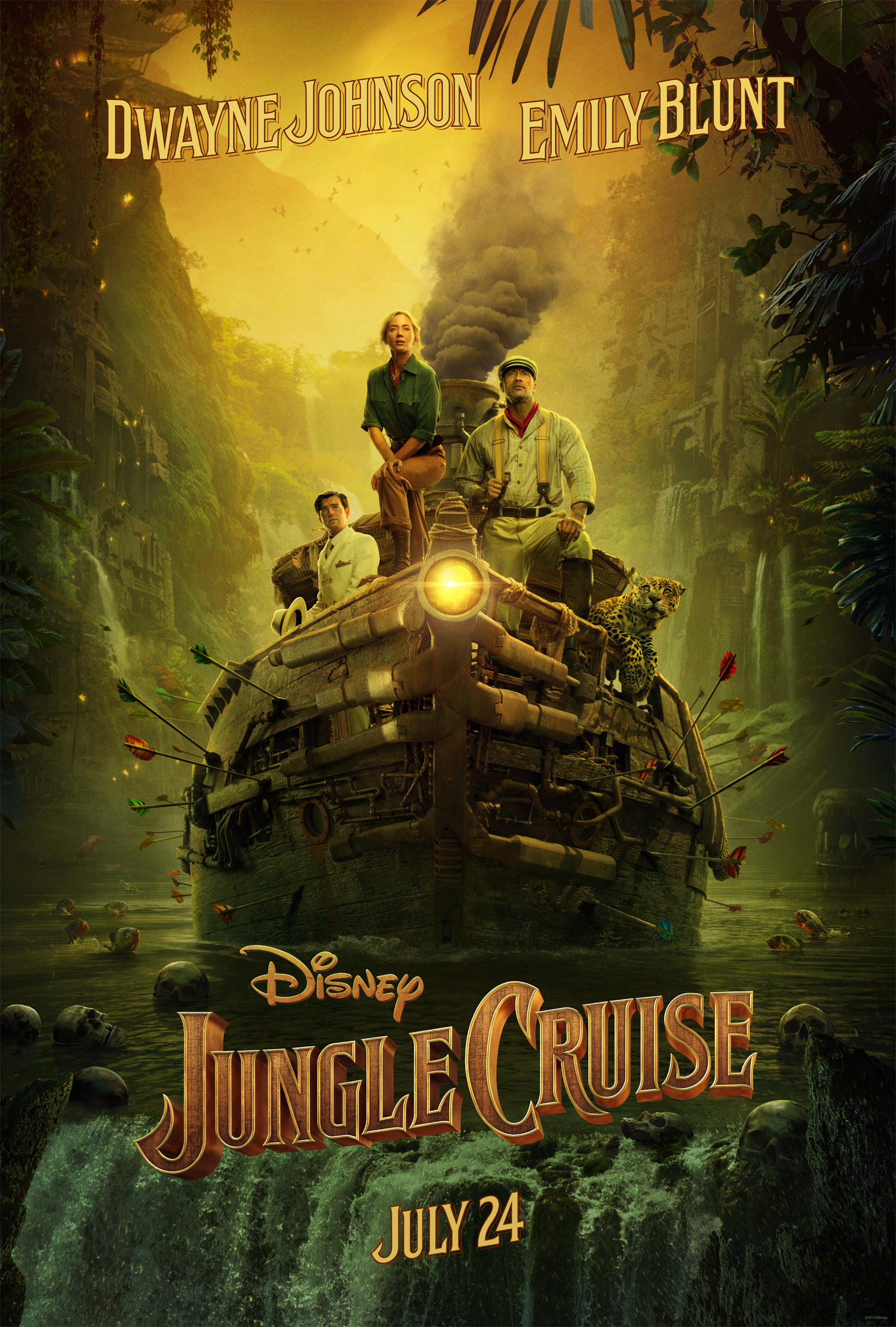 So What Do You Think?
Jungle Cruise looks like it will be an action-comedy movie that pulls straight from the original traction. The humor looks like it will fit right in with so many Disney fans have known and loved through the years. Dwayne Johnson seems very suited for this role. His boat and the gimmicks he has surrounded fit perfectly. Emily Blunt looks to be a good counterbalance to his character as well. Watching this trailer makes me think that when it hits theaters next year, it will be a really fun movie. Will it earn any awards? Probably not. Will it earn lots of laughter? Most likely! The other question will be what (if anything) is done with the original Jungle Cruise at Disneyland and others around the world with the arrival of the movie. It would not be surprising at all for them to get some upgrades with some references to the movie. What do you think? Share your thoughts in the comments below!