This weekend, Disney wants to celebrate love in every color! In honor of the Rainbow Disney collection launching this week, Disneyland Resort is rolling out some very special tasty treats that you will absolutely love! Get your sneak peek of the special rainbow collection below and keep reading to see all the treats!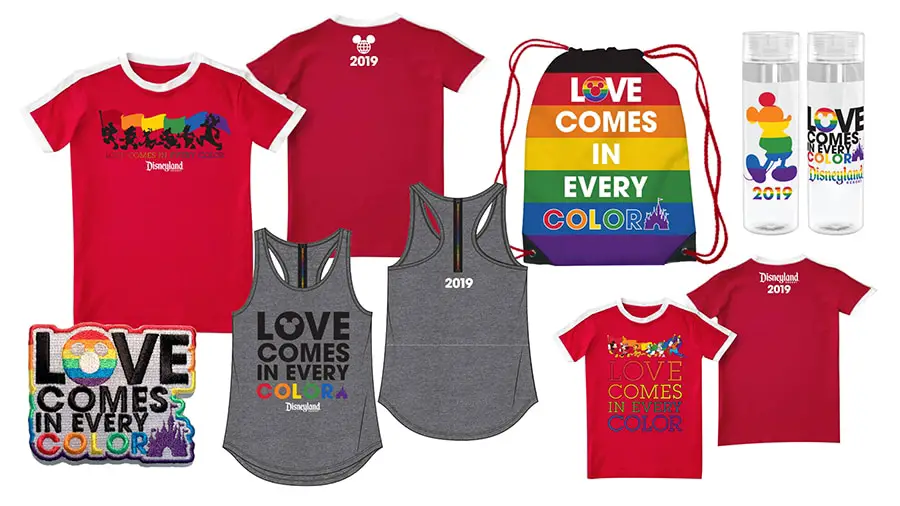 You can find these products at the Emporium at Disneyland park, Elias & Co. at Disney California Adventure park, and at World of Disney at the Downtown Disney District. Also, from Oct. 4-6, guests will have the opportunity to embroider their favorite pair of Mickey ear hats with rainbow-colored thread at select Disneyland Resort shops.
"Our guests are able to enjoy the Disney rainbow product line all year round, but these new additions to the collection along with fun food and beverage offerings in October are the perfect complement to one of the largest fan events each year, Gay Days, of which PRIDE is a proud sponsor," says Patrick Reynolds, Co-Chair, PRIDE, Business Employee Resource Group.
Be sure to grab these items while you can, as they will truly be a limited run! Want to see some of the items in photos? Follow along on our Instagram and we just might share some of these tasty treats!
Rainbow Crispy Treat
Disneyland Park: Candy Palace, Hunny Spot
Disney California Adventure Park: Trolley Treats, Bing Bong's Sweet Stuff
Downtown Disney District: Marceline's Confectionery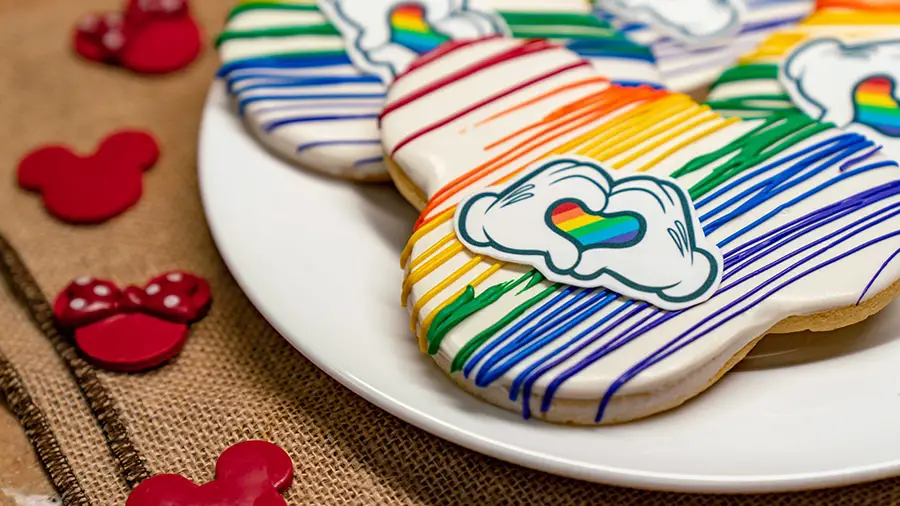 Rainbow Cookie –
Sugar cookie with rainbow drizzle and edible Mickey image
Disneyland Park: Jolly Holiday Bakery Café, Plaza Inn, Market House, Alien Pizza Planet, Galactic Grill, Hungry Bear Restaurant
Disney California Adventure Park: Fiddler, Fifer & Practical Café, Pacific Wharf Café, Pacific Wharf Gourmet Coffee Cart, Boardwalk Pizza & Pasta
Rainbow Macaron Box –
Strawberry, orange, lemon, green apple, blueberry, and grape macarons
Disneyland Park: Jolly Holiday Bakery Café, Refreshment Corner, Market House
Disney California Adventure Park: Clarabelle's Hand-Scooped Ice Cream
Disney's Grand Californian Hotel & Spa: GCH Craftsman Grill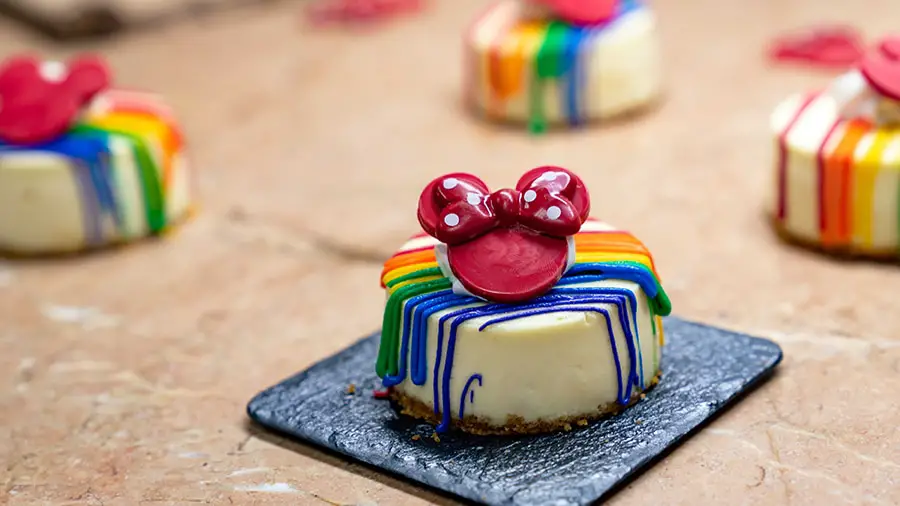 Rainbow Cheesecake –
Cheesecake with white chocolate colored stripes and whipped cream
Disneyland Park: Jolly Holiday Bakery Café, Harbour Galley
Disney California Adventure Park: Boardwalk Pizza & Pasta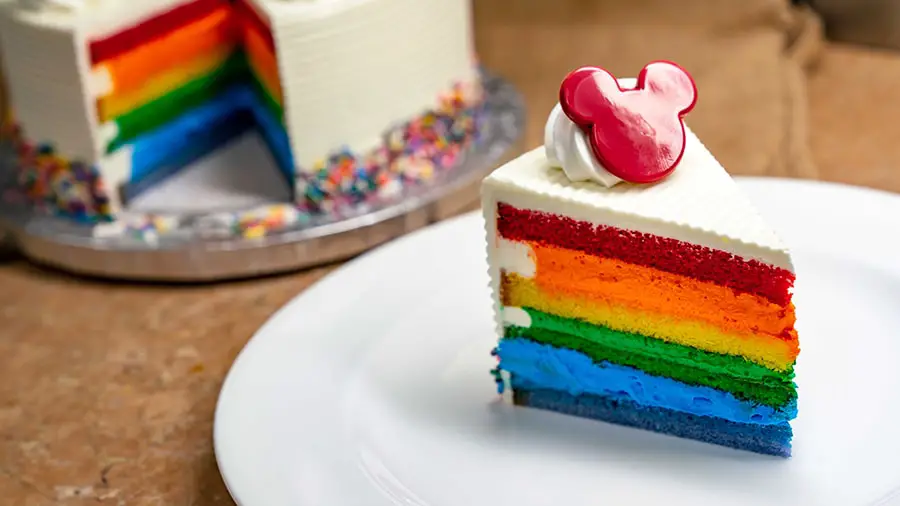 Rainbow Cake –
Layers of red, orange, yellow, green, blue, and purple cake between white chocolate mousse topped with buttercream frosting, rainbow sprinkles, and a chocolate garnish
Disneyland Park: Plaza Inn
Disney California Adventure Park: Boardwalk Pizza & Pasta, Paradise Garden Grill, Flo's V8 Café, Cocina Cucamonga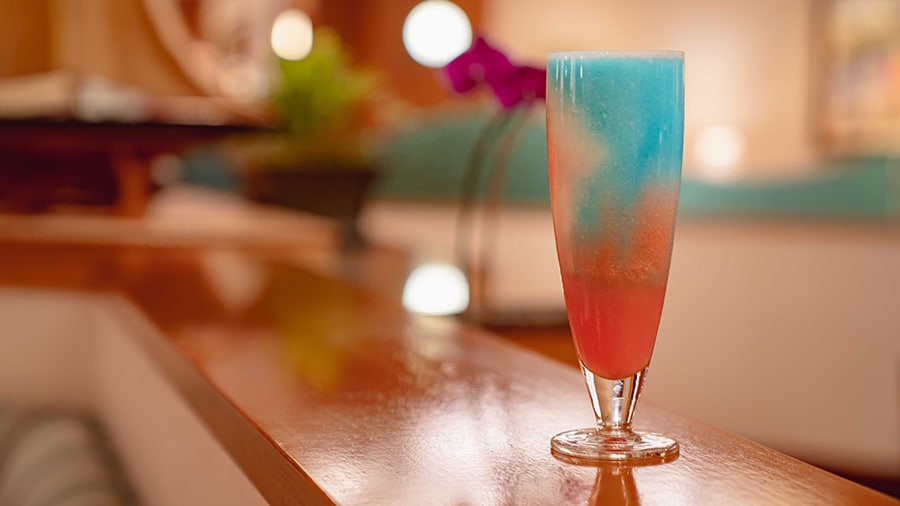 Specialty Rainbow Beverage –
Grenadine, blue curaçao, coconut rum, silver rum, piña colada mix, and coconut water
Disney's Paradise Pier Hotel: PCH Grill, Surfside Lounge, The Sand Bar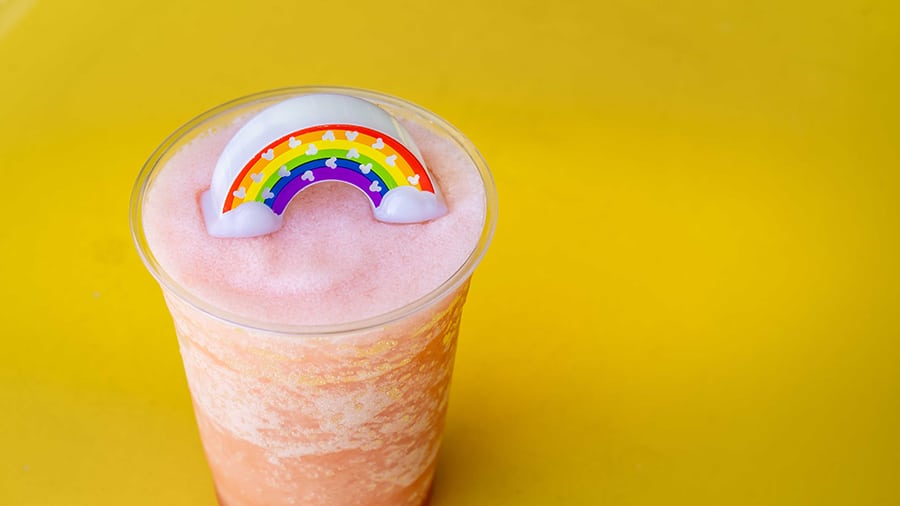 Disney California Adventure Park Offerings
Fabulous Freeze* (Hollywood Lounge) – Alcoholic rum runner slush with rainbow glow cube
Rainbow Rock Shake (Schmoozies) – Rainbow cereal milkshake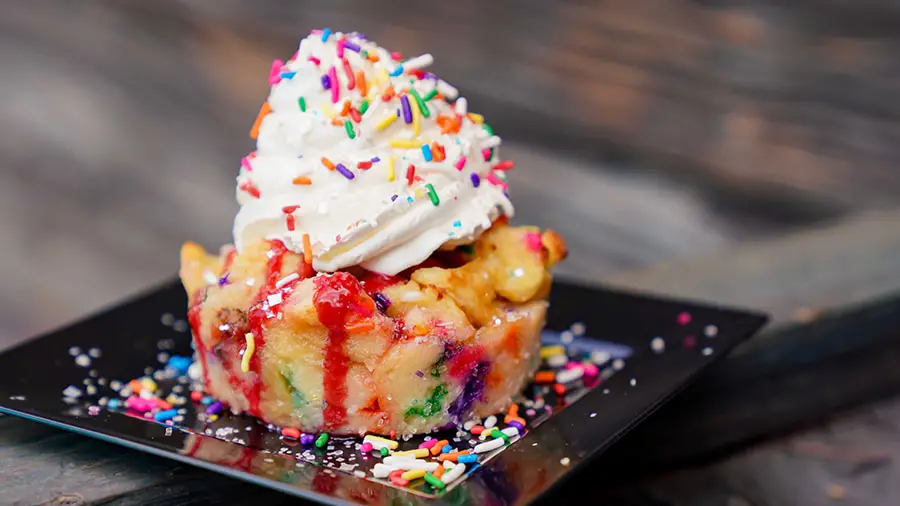 Rainbow Bread Pudding (Pacific Wharf Café) – Birthday cake-flavored bread pudding
Hoppy Pride Pilsner* (Bayside Brews, Paradise Garden Grill, Angry Dogs)
Mimosa Flight* (Lamplight Lounge – upstairs only(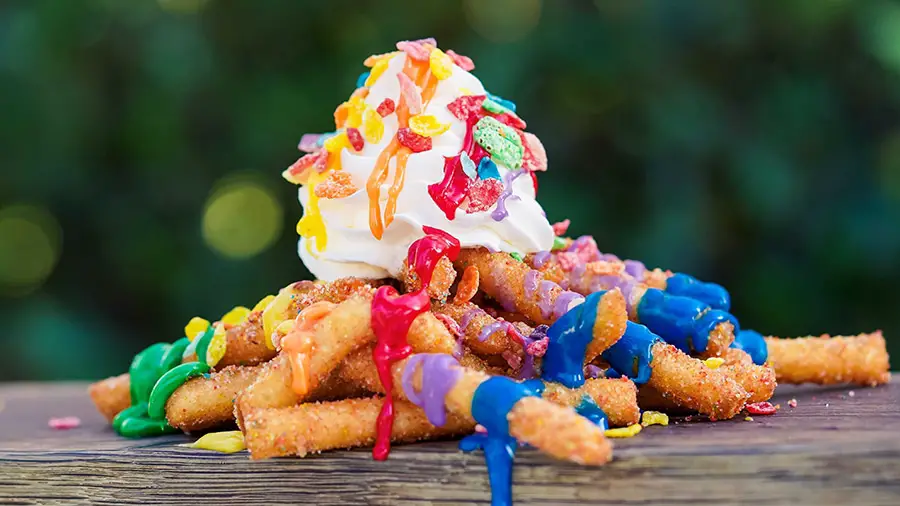 Rainbow Funnel Cake Fries (Award Wieners) – Funnel cake fries topped with rainbow-colored icing, rainbow cereal, and whipped cream
Rainbow Cotton Candy (Outdoor Vending Carts)
Also, keep your eyes out for the rainbow tumbler and the rainbow glow cube at select locations this weekend! What are you going to grab first? Be sure to let us know on Twitter and Facebook!