Welcome back to the Sunday Recap Report. We are back at the Disneyland Resort this week for some more fun, and it was a hot and muggy day! Water was definitely needed throughout the day, and not overdoing things was also helpful on this day.
I got to Disneyland around 11:30am, and noticed some HalloweenTime decorations up already. HalloweenTime begins Friday, and we will focus on that in next week's Report.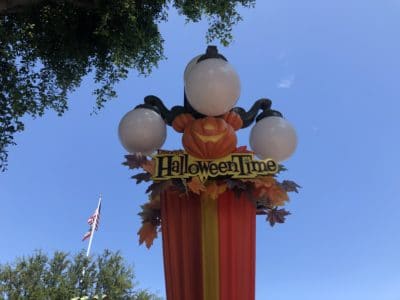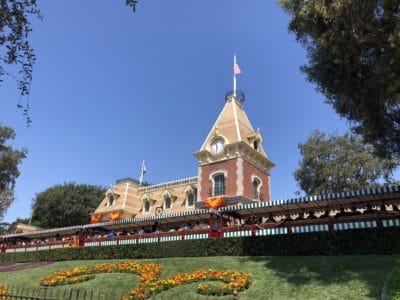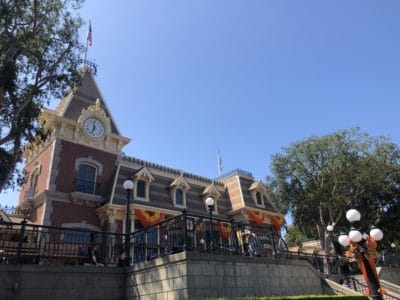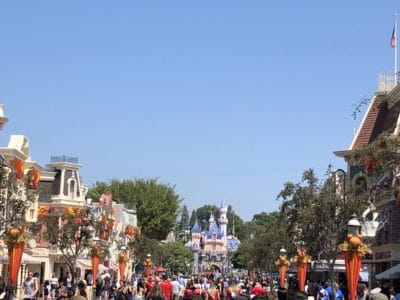 I waited for the Disneyland Railroad for awhile, but then I decided to get something to eat instead. It was already quite warm and humid outside, and I really wanted to get water. So I went to Refreshment Corner and got the Firefly Hot Dog. It's inspired by the Main Street Electrical Parade. It's a foot long hot dog with chili, shredded cheese, corn chips, and jalapeños. It's also served with a bag of chips. The hot dog is $11.49, and discounts apply. This item is also available to order via Mobile Order on the Disneyland App.
My friend Jenny asked if this was better than the Firefly Chips, which is very similar. I said that the chips are better because they are a snack, but the hot dog is a good alternate.
As I finished eating, I got a text from Caitie saying that her and Mr. DAPs were at Disney California Adventure to see the Navy Band at the Hollywood Backlot Stage. There must have been some miscommunication because the band never appeared, which was somewhat disappointing. But we sat there for awhile as Caitie and Mr. DAPs enjoyed some nachos from the Studio Catering Company truck. I also saw the new entrance and marquee for Mickey's PhilharMagic.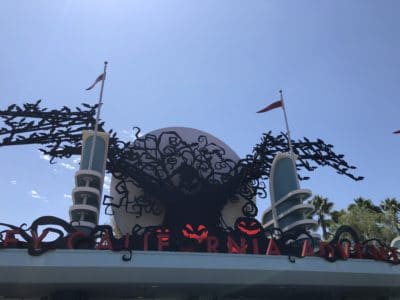 Next we headed to Sonoma Terrace and sat there enjoying the shade. Soon after, we headed back to Disneyland. We stopped at Disneyana for awhile before traveling to a Galaxy far, far away. It was very warm on Batuu, but at least we were able to enjoy Millennium Falcon: Smugglers Run. I was an engineer yet again, which is my favorite because it's the only one I've done. I feel there's too much pressure with being a pilot or a gunner.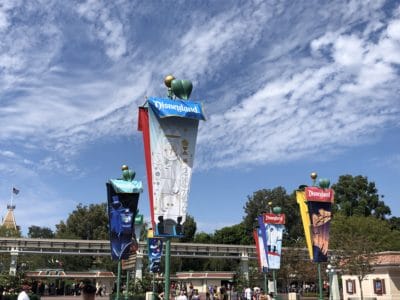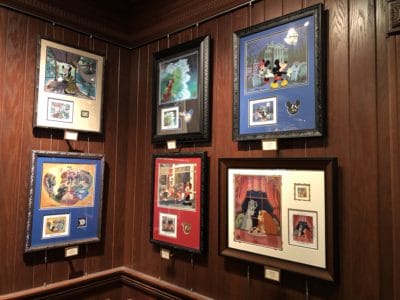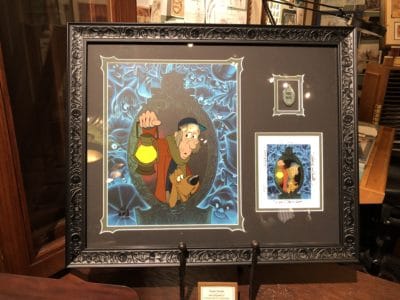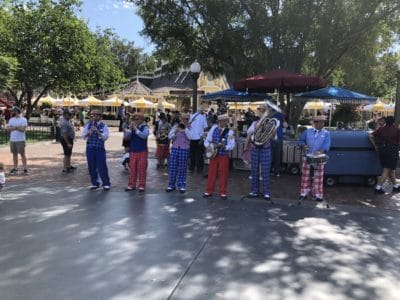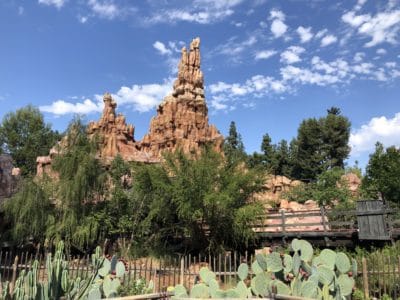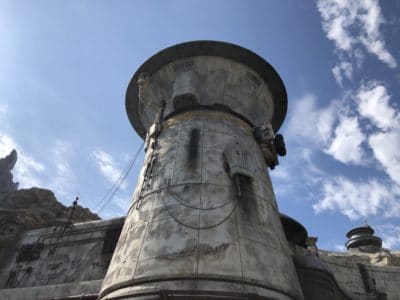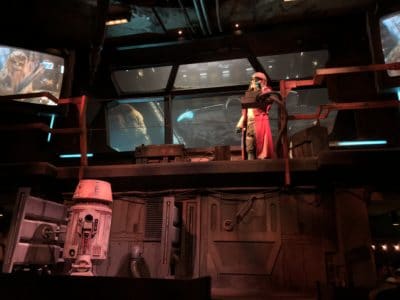 After exploring Batuu, we headed to New Orleans Square to see what was happening there. Haunted Mansion was closed for its transformation to Haunted Mansion Holiday. Lots of progress was already made to the exterior as the attraction reopens Friday.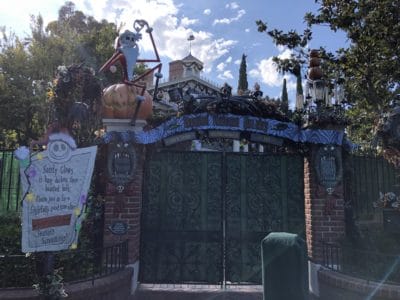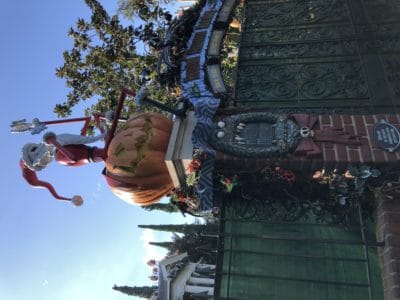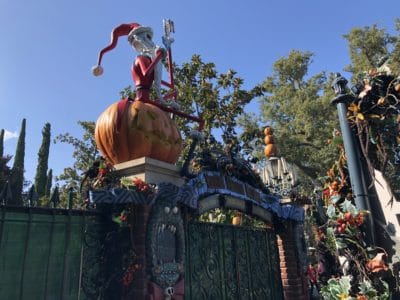 Soon after, we headed to Main Street where the Navy Band was going to march. It was great to see them perform! Then we watched the Disneyland Band perform in Town Square. They played a great 'Tangled' medley, which I had heard before from a distance, but it was great to hear it up close.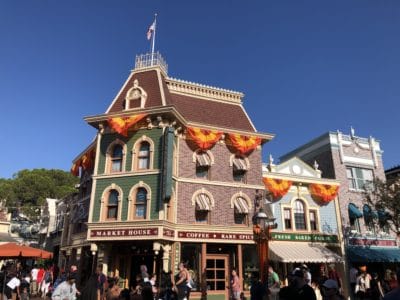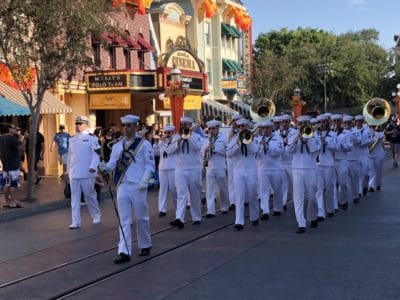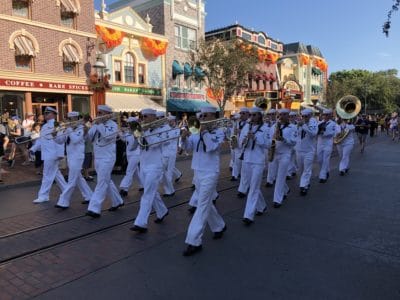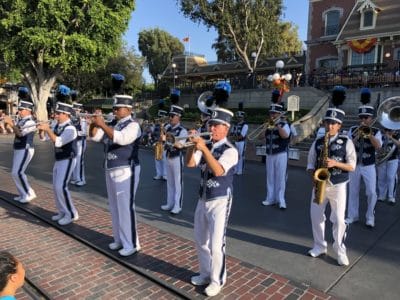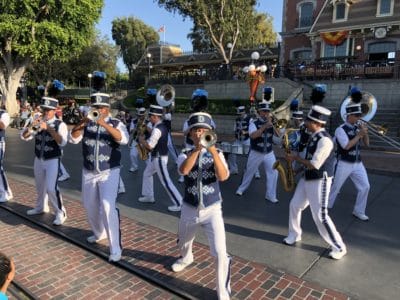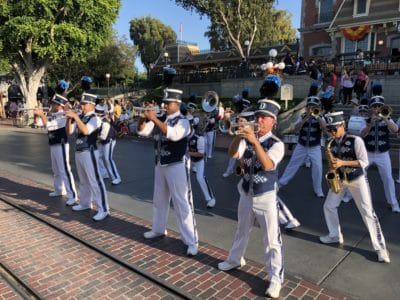 We then headed back to Disney California Adventure for dinner. We had dinner at Boardwalk Pizza and Pasta, which was good. I got spaghetti and meatballs, and a Sprite Zero. After dinner, we went to Pixar Pier and saw the Pixarmonic Orchestra. They are always fun and entertaining to watch because you really don't know what is going to happen during the show! Unfortunately, this group is ending their run on September 14, and they will be missed. We sure hope they return soon.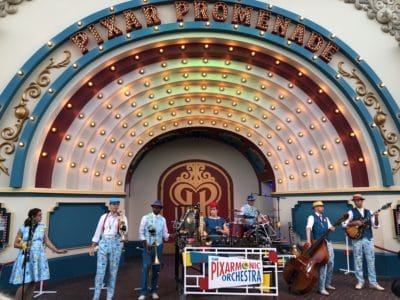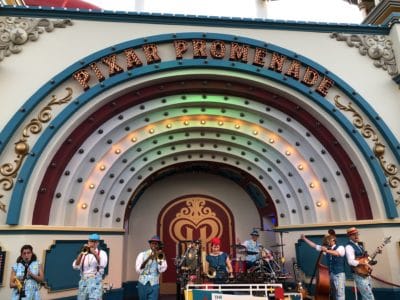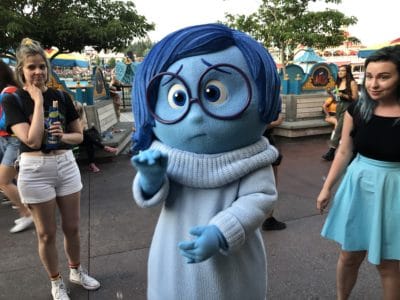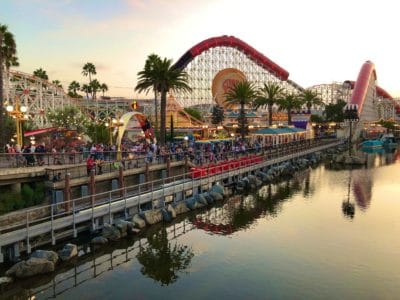 After enjoying some time on Pixar Pier, we headed to Hollywood Land to check out the Mickey's PhilharMagic marquee at night. There is some animation on the sign, and you can see some musical instruments and Donald Duck scroll across the attraction name roughly every three to four minutes. It's a nice new sign, and a nice addition to this attraction.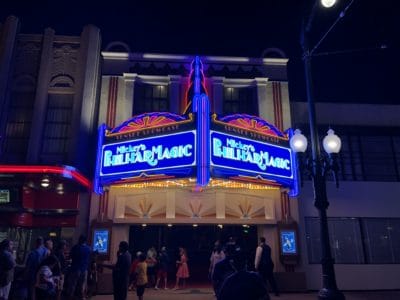 Shortly after, we headed back to Disneyland to possibly watch the Main Street Electrical Parade. Well, the viewing areas were very full, and we decided to just walk the Park before heading out. Overall, it was a very warm and fun day at the Parks. Next week will be all about HalloweenTime and the various offerings! See you next week!