Getting married at a Disney Resort is like adding a healthy dose of pixie dust on the most magical day of most people's lives. Disney's Fairy Tale Weddings has magical wedding venues around the globe for couples to give their big day a healthy dose of Disney magic. Now, they have shared some new options at the newly reimagined Disney's Coronado Springs Resort.
With the recent reimagining of Disney's Coronado Springs Resort, there came some new opportunities for the big day!
Destino Plaza
Destino Plaza offers a wedding venue right next to the new Destino Tower on a lovely lawn next to "a beautiful lakeside oasis." The plaza is versatile giving happy couples to have different backdrops for their big day. There are beautiful arch windows on one side or a lake with a fountain in the middle of it on the other. The area has multiple ways to configure it to provide versatility to meet the wishes and dreams of those utilizing it.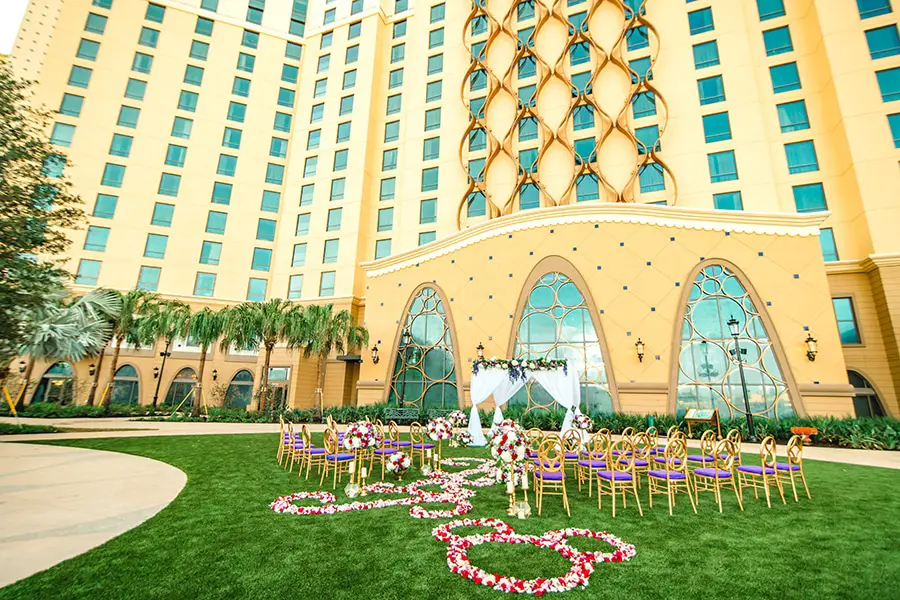 Lantana Courtyard
Not far from Destino Plaza the Lantana Courtyard can be found. This is a venue for more private occasions. This could be perfect for pre-receptions or intimate receptions on the wedding day. This space is also connected with an indoor space allowing for options of being either indoors or outdoors.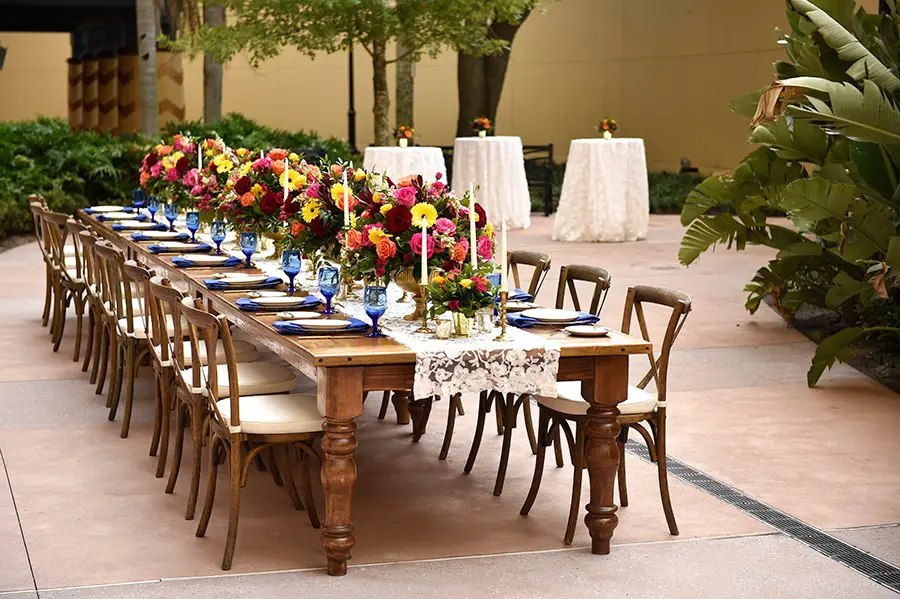 La Mesa Patio
Another private location at Disney's Coronado Springs Resort, this location is ideal for receptions. It is flanked by palm trees and other greenery. With beautiful lights hanging above, it is a wonderful space to dance the night away!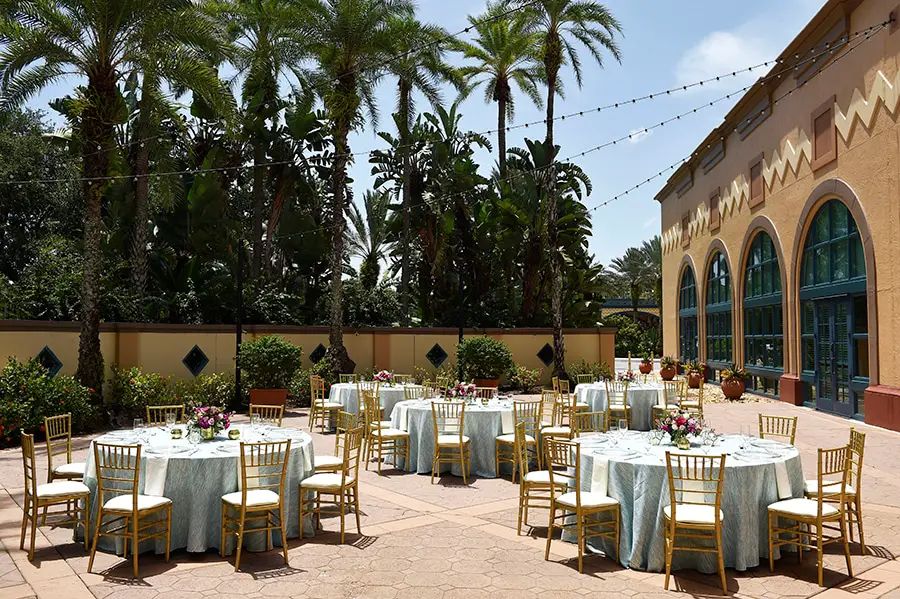 Casitas Courtyard
If you enjoy fountains, blooming flowers, palm trees, and magical twinkling lights, Casitas Courtyard may be just the place for you. This magical venue works for both the wedding ceremony or reception with no shortage of magic here.
With the transformation of Disney's Coronado Springs Resort, there are so many more opportunities to make the big day even more magical! What wedding venue here most intrigues you the most? Would you get married at Disney's Coronado Springs Resort? Share your thoughts in the comments below!