Now is the time to soar at Tokyo DisneySea! This week, guests were treated to the opening of the all-new attraction "Soaring: Fantastic Flight" at Tokyo Disney Resort. Fantastic Flight is based on the beloved attraction Soarin' Around the World and takes guests on a fantastic journey over famous landscapes around the world, with the breezes and scents to match each scene.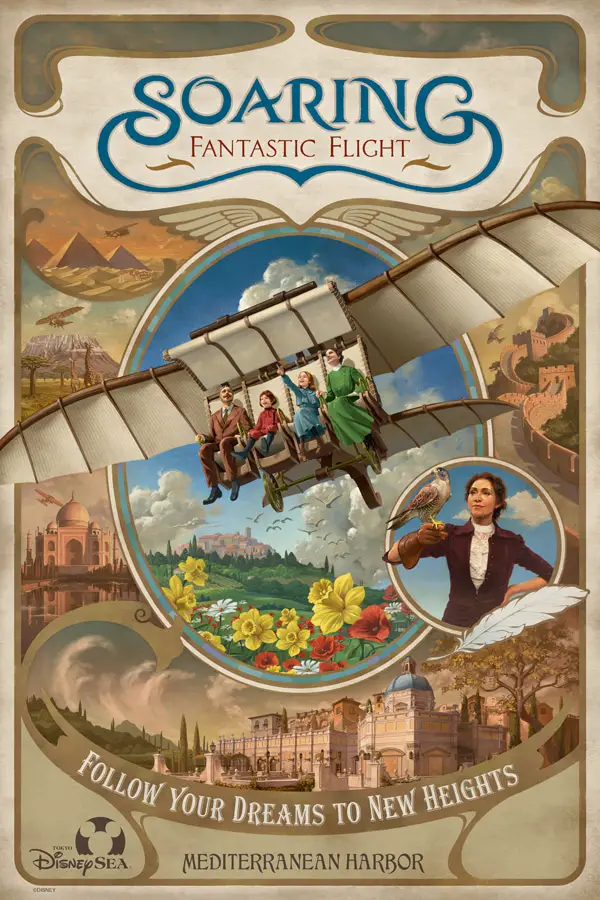 Alongside the attraction, Disney opened the breathtaking Museum of Fantastic Flight. This museum celebrates the life of Camellia Falco, an innovator within the world of aviation. The grand tour of the museum ends with a visit from the spirit Camellia, who invites guests to board her latest invention. As guests step onto the Dream Flyer, guests have the opportunity to experience what she believed. Imagination can take us through the future and beyond!
Not only do guests of the Tokyo Disney Resort get to experience Soaring: Fantastic Flight but now they can experience it with the magic of Fastpass! For the first time at Tokyo Disney Resort, guests can download the Tokyo Disney Resort App for access to the magic! Not only can guests grab a Fastpass to Soaring: Fantastic Flight and 17 other attractions!
What do you think of the new attraction coming to Tokyo Disney Resort? Are you excited about Fastpass opening up to guests? Be sure to let us know what you think on Twitter and Facebook!