Traveling to a new city is always fun, and it's even better going with friends who have been there before! My plane departed Burbank Airport shortly after 7:20 am, and after nearly 3-1/2 hours, landed at Chicago Midway. I tweeted that I was in Chicago, and got a text from Caitie that if I wanted to meet with the group to head to Navy Pier. So I had to figure out how to get to Navy Pier from Chicago Midway. Once I did that, I hopped an Orange Line Train.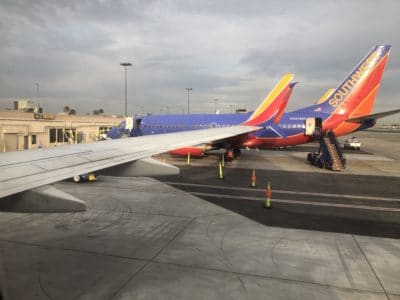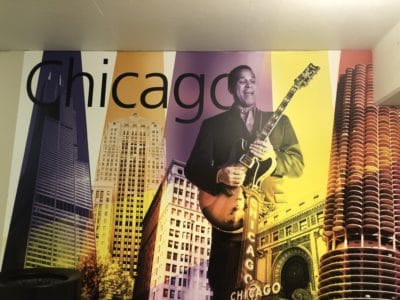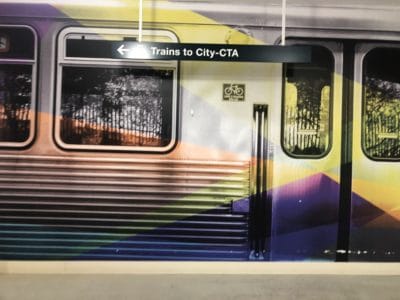 While on the train, I got on my phone to see where I needed to get off the train. That was at the State & Lake Station. Soon after, I found myself across the street from the ABC7 and ESPN Chicago studios and right next to the famous Chicago Theatre. The 29 bus showed up a few minutes and off I went to Navy Pier. It was a nice little bus ride, and I got to see a bit of the downtown area.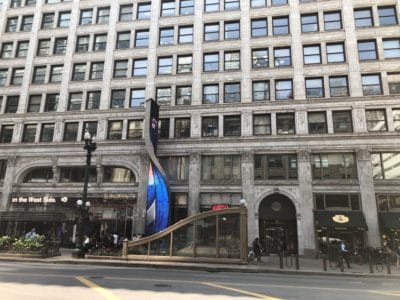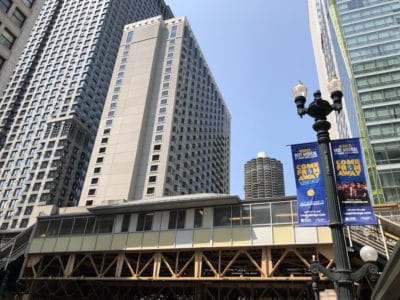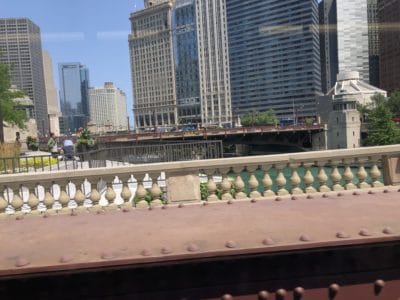 Navy Pier was the final stop so I got off the bus and made my way to the front of the Pier. I texted Mr. DAPs to see where the group was, and I made my way to the back of Navy Pier. I entered through the building and walked until I couldn't figure out where to go. So I exited the building and continued walking down the Pier.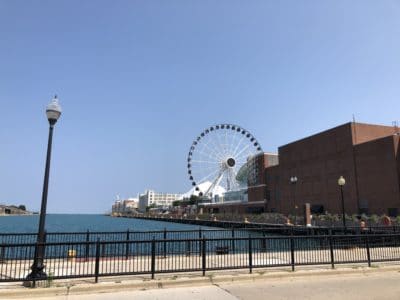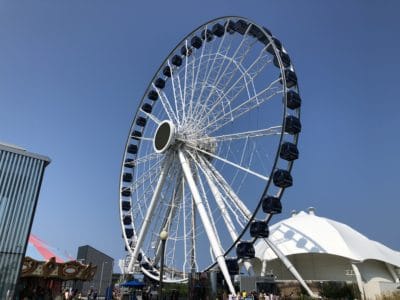 I saw the row of flags at the end of the Pier and that's where the group was! We sat there for awhile enjoying the nice views and the breeze. was a very relaxing and comfortable, cool day in Chicago. Soon we enjoyed the sights and sounds of the Ferris wheel, the swings, and the merry go round. It was almost like being at the former Paradise Pier. We then headed downtown to explore some more! It was nice to walk down Michigan Avenue and along the Chicago Riverwalk. I walked about 5 miles and it was well worth it!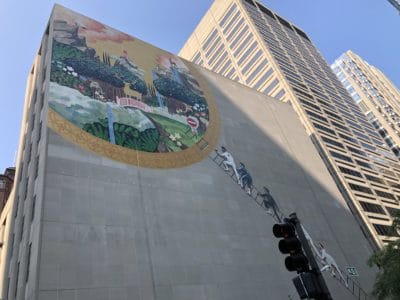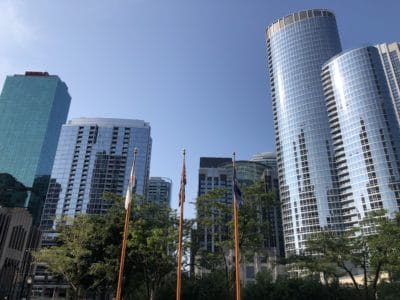 It was finally getting time to head to our hotel in Itasca, so we headed to the original hotel, picked up bags, ordered a Lyft, and off we went. It took over an hour to get to Itasca because of traffic. Yes, rush hour traffic exists everywhere, not just Los Angeles. Around 620pm, we arrived at the hotel, checked in, and got settled in our rooms.
We were trying to decide what to do for dinner, and pizza was the obvious choice. We got it delivered to the hotel from Lou Malnati's! We ordered a few pizzas, and ate one with sausage, and lots of cheese and sauce! I had two slices, and they were very filling. We then sat and socialized the rest of the evening before calling it a night around 11:30pm.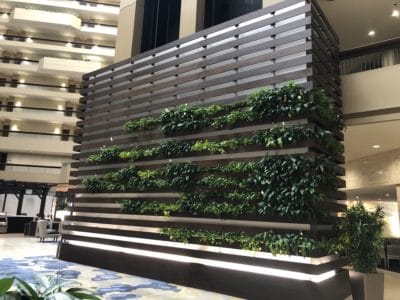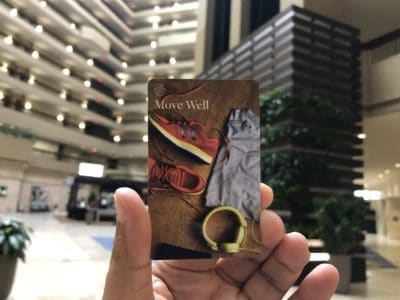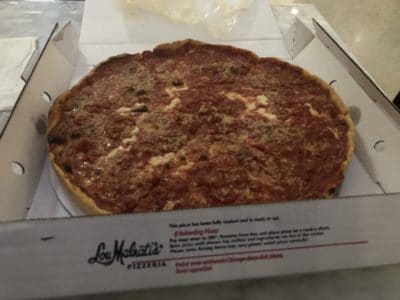 Friday was spent at the hotel. I got a Starbucks iced coffee from the coffee bar. It was a 'We Proudly Serve' Starbucks, but that was okay. Later that day, we ordered food from Portillo's for an early dinner, and had it delivered to the hotel. Burgers, hot dogs, salads, and fries were among the items ordered. I really enjoyed my hot dog. It was a Char-Grilled Maxwell Street Style Polish with mustard, peppers, and onions. I also got a side of onion rings. I really enjoyed the hot dog that I wanted another one!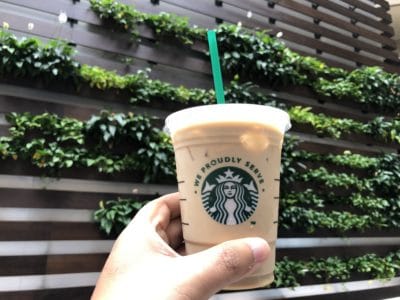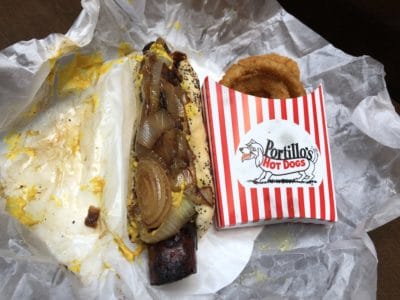 Saturday was also spent at the hotel because of the Conference we were attending. I took a walk around the hotel during lunch just to get some fresh air. The walk was nice, and there were a few lakes behind the hotel in the business complex surrounding the hotel. It was a nice way to relax and take in the calm of the area.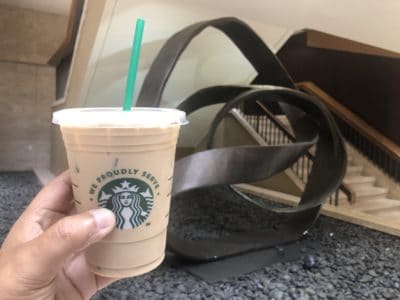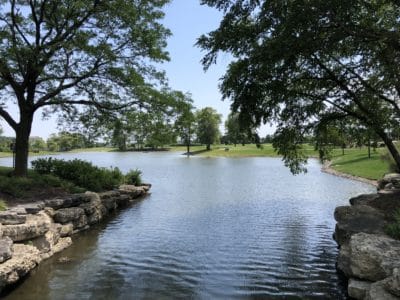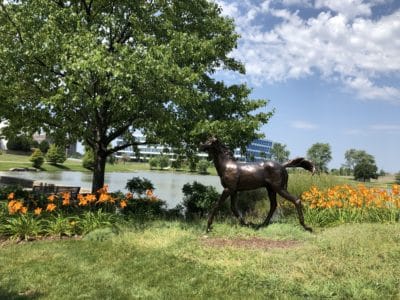 On Sunday, we headed to the Lincoln Park Zoo. We ordered a Lyft, and off we went shortly after 10 am. Our driver was great! Joe was born in the Philippines and moved to Chicago with his family 40 years ago, some of whom settled in Chicago a few years before.
When we arrived at the Zoo, we had our luggage with us since we would depart for the airport from the Zoo. We dropped off our luggage at Guest Services, and off we went to explore. But first, we would have lunch. I had a pulled pork sandwich with barbecue chips. Both were great!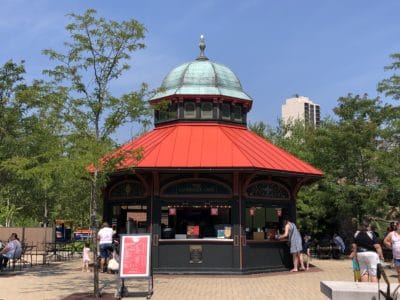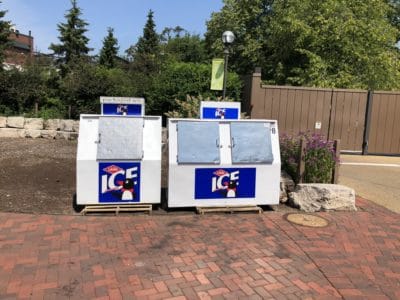 Now it was time to explore! We saw some beautiful gardens, monkeys, ostriches, kangaroos, snakes, zebras, giraffes, and of course, penguins! Our group is also known as 'The Penguins,' so we definitely had to visit the penguins!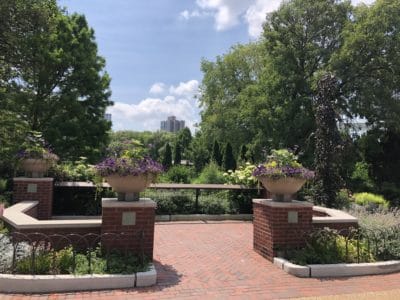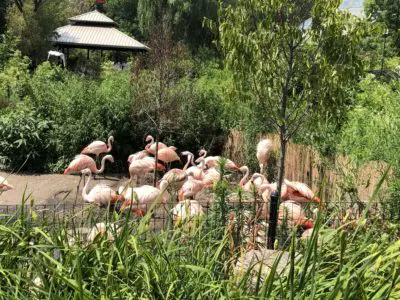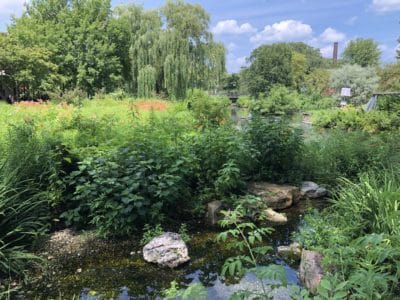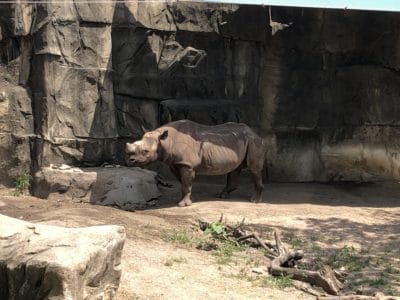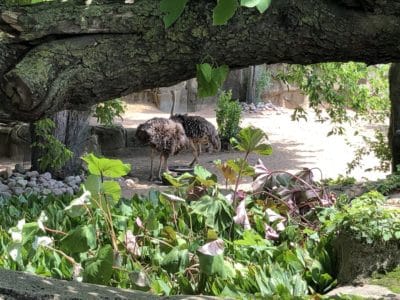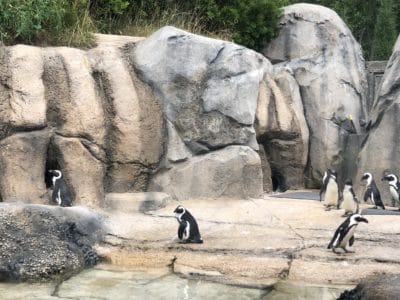 While at the Zoo, we saw the Windy City Winds – Chicago's Community Band. They performed songs from 'The Incredibles,' 'The Music Man,' and 'Star Trek.' They were enjoyable and definitely added to the atmosphere of the Zoo.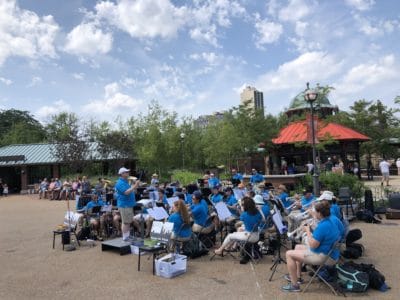 It was now about 3 pm. We picked up our luggage and made our way to the airport. Two of us went to Midway, while the rest of the group went to O'Hare. I was one of the two that went to Midway. We picked up the 151 Bus from outside the Zoo and took it to the Adams/Wabash Station. From there, we transferred to the Orange Line Train to the airport.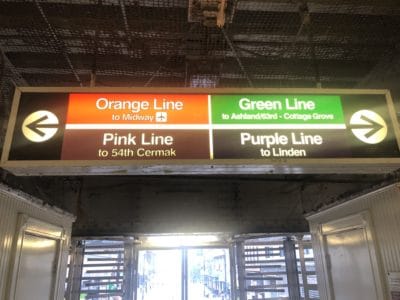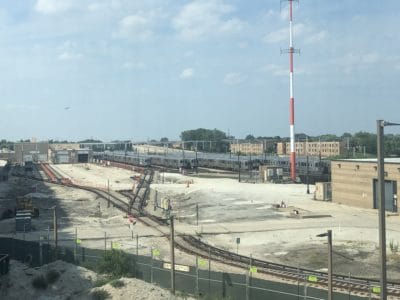 Around 4 pm, we were at the airport, checked in, and went through security. After that, it was time to get some food before the flight. I got a Kale Caesar salad and bought a pizza for my mom that I hoped would survive the flight. (It did, which is great!)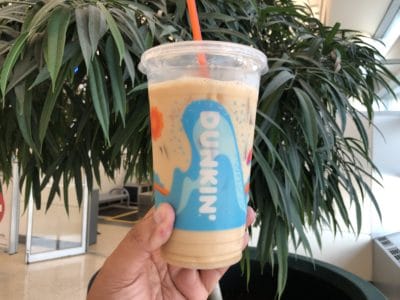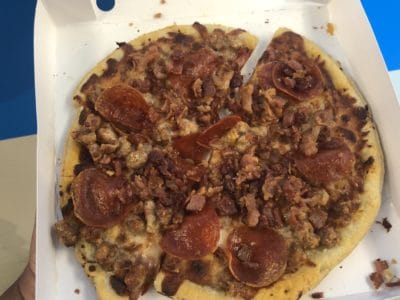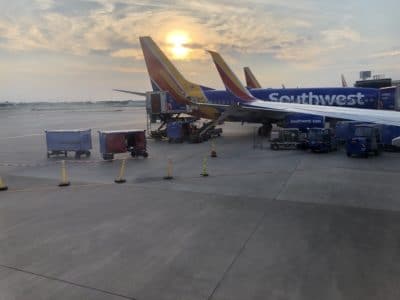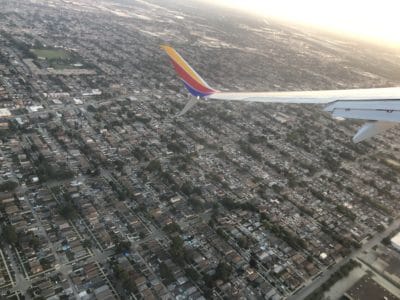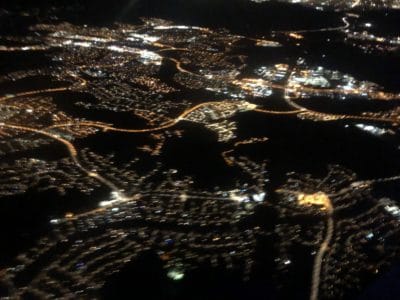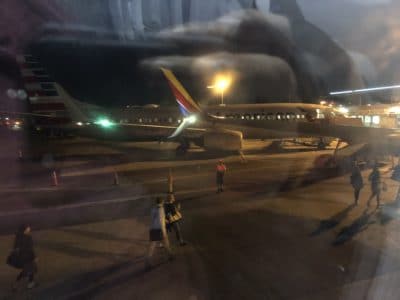 I landed in Burbank after 9:30 pm and requested a Lyft after I got off the plane. It was a very busy Sunday night at Burbank Airport. I got my Lyft at around 10:10 pm. It was a shared ride with someone who just happened to be on my plane. She was going to Hollywood, and I was just going to work since I parked my car there. I got home around 11:15 pm after getting something to eat on the way home.
It was great to be in a new city after hearing a lot about Chicago, and of course, seeing Chicago depicted in movies and TV shows. What made the visit even better was being with great friends who want to make a difference in the world! I can't wait to visit the Windy City again soon!