We are just a few weeks from Toy Story 4 coming to theaters and the Disneyland Resort id preparing for all the fun! Just today, Bo Peep has made an epic appearance at Pixar Pier! To celebrate the film, Disneyland has all types of celebrations across the resort!
Disneyland
If you're heading to Disneyland Park, be sure to help defeat Evil Emperor Zurg! Head to Buzz Lightyear's Astro Blasters and help take down the biggest and baddest toy in the galaxy! Help the toys defeat Zurg as you fire invisible lasers to take him down.
If you're into charms, Pandora Jewelry has to treat for you! Choose from Woody, Buzz Lightyear, Jessie or Alien (charms sold separately). These new charms will be available soon at various retail locations, including Emporium, La Mascarade d'Orleans, and Elias & Co.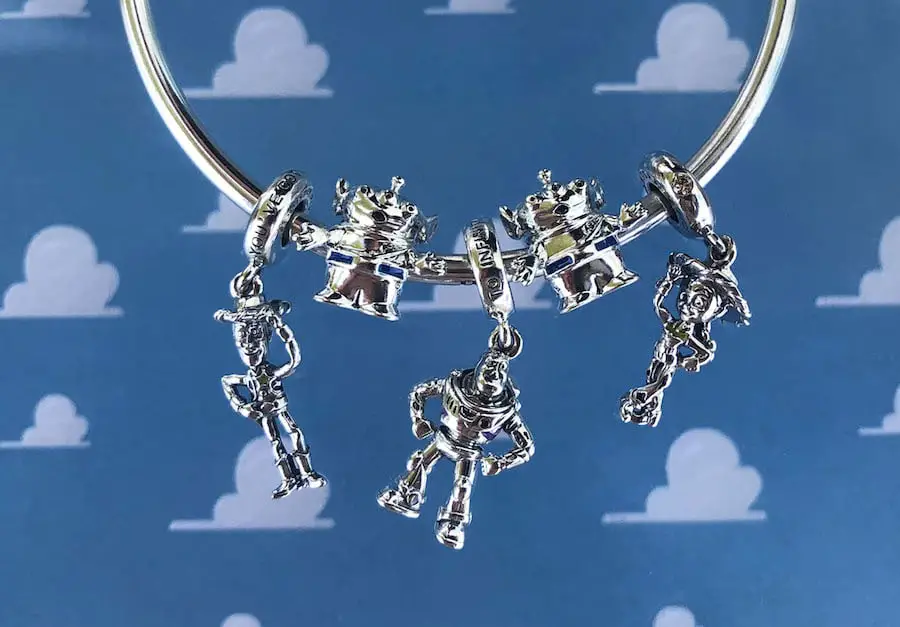 If you're looking for a special snack to treat yourself, look no further than Disneyland! Starting June 21, you can head to the Golden Horseshoe for some tasty treats! Here are some of the things you can try this summer!
Bonnie's Root Boot Float: Woody's boot filled with Barq Root Beer and capped with blue cotton candy Ice cream, chocolate sauce and birthday cake cotton candy.
Carnival Cake: House-made fried funnel topped with all the fixin's of Fruity Cereal and Milk, Whipped Cream and Raspberry sauce.
Loop-de-Loop: Horseshoe sundae loaded with churned vanilla ice cream, strawberry and raspberry sauce and fruity cereal churro.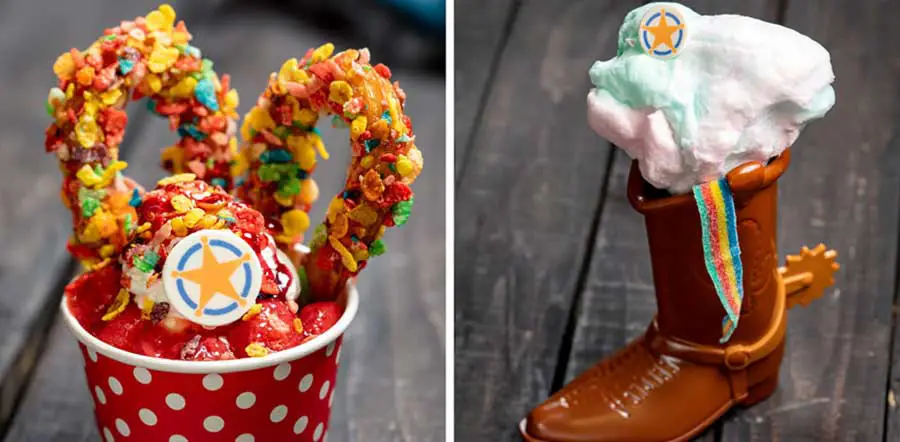 Be sure to not miss the amazing sneak peek into Toy Story 4 in the Tomorrowland Theater! This fun little preview will get you ready for the film before it hits theaters on June 21.
Disney California Adventure Park
Of course, the home of Pixar Pier wants to join in on the fun! You can find Forky underneath the Pixar Pier sign as you head in to find more of your Toy Story pals.
When you get to the Toy Story neighborhood on Pixar Pier be sure to take it all in! Take a spin around the newly opened Jessie's Critter Carousel and pick your favorite animal! Step right up to Mr. Potato Head and try your hand at Toy Story Midway Mania.
When you head to the pier, be sure to take a trip to meet the one and only Bo Peep! Bo has come back to the toybox to meet and greet guests in her whole new outfit for Toy Story 4! Check out our video below and stay tuned to our YouTube as we will have more coming out today!
What Toy Story adventure are you most excited to take part in? Connect with us on Twitter and Facebook to let us know!