Jump to recipe
There are just a few short weeks left for the 2019 Epcot International Flower & Garden Festival. Guests visiting the festival at Epcot can experience incredible flowers and garden just as one would expect. They can also taste some incredible foods and beverages and listen catch some incredible entertainment.
One great location to get food and also catch entertainment is near the American Pavilion at The Smokehouse: Barbecues and Brews. There one can get the smoked brisket with chorizo-cheese fondu and then catch one of the Garden Rocks performances which is right there! If you can't make it to Epcot to try out this dish, the good news is you can recreate it at home with the following recipe courtesy of the Disney Parks Blog! Give it a shot and then let us know what you thought of it!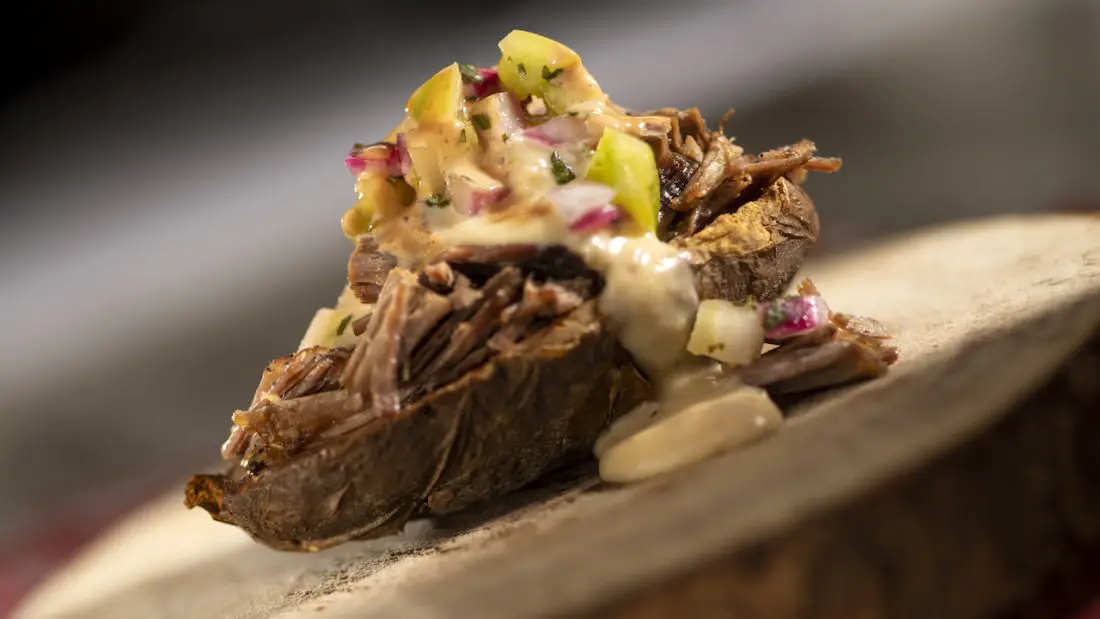 Notes
If you do not have a smoker, the oven method works just as well. Before refrigerating overnight, sprinkle liquid smoke over rubbed brisket. Next day, loosely but completely wrap brisket in heavy duty foil and place in a baking pan. Bake in a 230? oven for 8 hours or until internal temperature reaches 210?. There will be leftover chorizo cheese sauce, it is so delicious be sure to have it handy when guests ask for more sauce!

© 2023 dapsmagic.com
The Epcot International Flower & Garden Festival runs until June 3! Make sure to stop by and try this dish for yourself and then try it again at home! If you can't make it in, just make it in your own kitchen and then share how it turned out in the comments below!