Grim grinning ghosts are coming out to socialize! Earlier this week, Magic Kingdom's Haunted Mansion became the 13th attraction photo location at Magic Kingdom. With silly spooks joining in on your photo, you are sure to never forget your trip to visit the 999 happy haunts! Of course, Walt Disney World wants to celebrate this delightfully scary opportunity. On April 13, head to Magic Kingdom and join in with all the haunts!
PhotoPass Locations
Beginning at 9 a.m., look for a photographer near Haunted Mansion who can capture your memories. There will be a Disney PhotoPass photographer in the daylight who can capture your portrait with a "Tomb Sweet Tomb" photo prop. There's also a chance to get a magic shot of your very own!
If you move from the exit of the Haunted Mansion to the entrance, find a photographer by the hearse who can make Hitchhiking Ghosts appear in your photo! This photographer also has the ability to summon the Hatbox Ghost for your photo. These special photo locations will be available all day starting at 9 a.m.
In the evening, special orbs will show up in your photo. Though they look spooky, the orbs seem to resemble a familiar mouse that isn't too scary. Want to act as the caretaker for the grounds? They've found his lamp and it will be available for photos in the night!
Want to take home your new on-ride photo? Be sure to wear your MagicBand on the attraction. You never know who might hop into your Doom Buggy!
Momento Mori
Want to tap into your ghostly side? Momento Mori has you covered! On April 13, you can take home an 8-inch by 10-inch lenticular image showing your spirited side for the special price of $13.13 + tax.*
Sweets
It doesn't stop at memories you can take home! Make this April 13 a memory you can eat!  Inspired by the famous clock inside of the Haunted Mansion, a special Midnight Fright Delight "browkie" will be available at the Liberty Square Market for $6.99 + tax.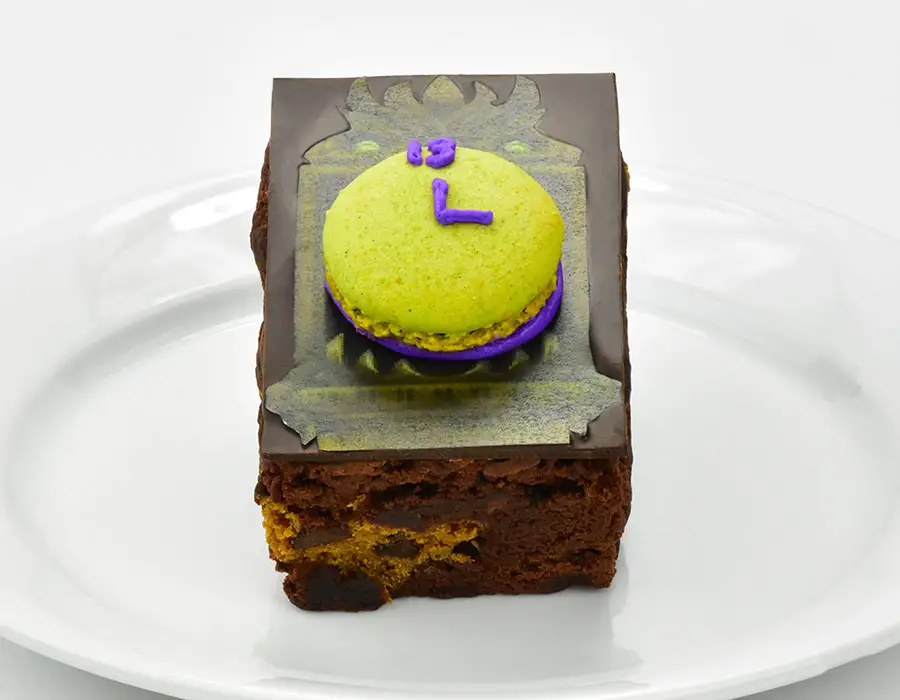 Extras
Of course, what would a celebration of Haunted Mansion be without the Cadaver Dans? This ghostly quartet will be scaring up a good time after the sun goes down on Liberty Square in Walt Disney World.
Want the most exciting deal of all? On April 13 only, take home your memories with Memory Maker One Day! With it you'll receive unlimited digital downloads of all your easy-to-share Disney PhotoPass photos and videos taken in a single day for $69. That includes photos taken at the 13 Walt Disney World Resort attractions with photo capture, participating dining locations, Character Experiences, and of course the photos captured by photographers at the most scenic locations around Walt Disney World Resort.**
You can purchase Memory Maker One Day in the My Disney Experience mobile app once you've linked at least one Disney PhotoPass photo to your account from the day to which you plan to apply the entitlement. You can also visit Box Office Gifts inside Town Square Theater at Magic Kingdom Park to purchase.
Of course, all of this is subject to change but be sure to keep your eyes open! You never know what creepy crypt is waiting for you.
Are you excited to see this celebration of the Haunted Mansion? Connect with us on Twitter and Facebook to let us know!
*Not available for online or in-app purchases. Cannot be combined with any other promotion and discount. No adjustments to prior purchases.
**Disney PhotoPass Service and Memory Maker are subject to the applicable terms and policies. Includes photos taken during the applicable Memory Maker Window as defined in such terms (generally, photos taken (i) within one day for Memory Maker One Day or (ii) within 30 days from the date of first activation for standard Memory Maker). A MagicBand is required to receive certain attraction photos and other digital content. Online registration required. Disney PhotoPass Photos in your account will expire pursuant to the expiration policy. Downloads are restricted to personal use only. Not responsible for missing, lost or damaged photos. Subject to restrictions and change without notice. Valid theme park admission required for certain photo locations.