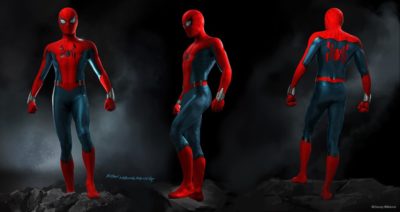 New details have emerged on Disney Parks Blog for the Marvel-themed land experiences at Disney California Adventure at the Disneyland Resort.  Some explanation of setting has been divulged with hints at some members of the Avengers having some kind of a presence in the park.  Tony Stark has established WEB – Worldwide Engineering Brigade – which is to recruit young inventors to help in technology for superheroes.  The technology includes enhancements for suits like Spider-Man's.  Though it seems aimed at inventors and superheroes, the story setting will let guests "join the ranks of Earth's Mightiest" according to the Disney Parks Blog post.
There is not a lot of details on what the encounters and attraction will be.  But, it did say it will be an attraction.  It also said it will be immersive and interactive.  There will be a whole interface that is brand new which will let guests interact in the experience.  Also, a brand new designed Spider suit was made by Ryan Meinerding, Head of Visual Development at Marvel Studios, who developed the suit for the Marvel Studios films.  The suit is already seen at Walt Disney Studios Park in Paris, where this whole experience will also take place eventually.  The post also mentioned that the young inventors recruited by Stark are the ones who have made the suit, which sounds like part of the backstory for the experience.
It sounds like a very exciting new attraction coming soon!  The post mentions new technology and practical effects being blended, which I look forward to.  Disney does a great job at combining these elements together, and having it with the Avengers is a great use of theme park innovation.  Having Spider-Man be the main focus is something I look forward to particularly.  The new suit will be part of some way that Spider-Man swings throughout the park, whether literally or meant in common Marvel vernacular, but it does seem like this will be Spider-Man's park look in the near future.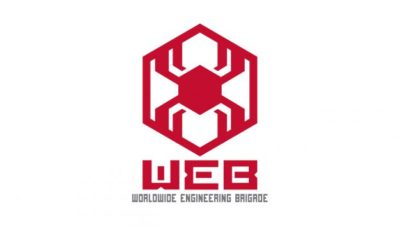 It is great to get some new details on the Marvel area coming to the Disneyland Resort soon, and we'll keep you informed as information is released!  Check out some of the other details we've gotten so far:
Earth's Mightiest Heroes Assembling at Disney Parks Around the World Thanks to Global Avengers Initiative