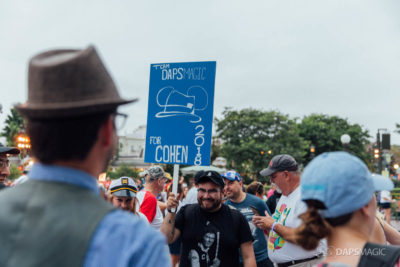 CHOC Walk in the Parks is a 5k that brings thousands of people to the Disneyland Resort early in the morning to raise funds for health care programs, education and research for Southern California's kids. This year, CHOC Walk will be taking place on Sunday, August 11, 2019. The event is not only for a good cause, but is always a lot of fun each year!
Today we invite you to join team DAPS MAGIC! We are aiming to have the biggest team we've ever had, raise more money for CHOC than ever before, and also have more fun than ever! This is a very doable goal but can only happen with your support. Please take a moment to go to chocwalk.org/dapsmagic and join team DAPS MAGIC!
Early registration is $85 in donations for early registration (for those 3 years old and up). Late registration is $95 after July 29, 2019. Walkers that are under 2 years old can participate for free. Free parking is also available at the Disneyland Resort for CHOC Walk participants.
History of CHOC Walk
Origins
The history of the CHOC Walk goes back nearly three decades. It began on November 10, 1990, when staff and patients of CHOC walked through halls and tunnels together as they transitioned from their original 1964 building to a new six-story building. The original building was constructed through the efforts of local philanthropists and leaders, including Walt Disney. For this first CHOC/Disneyland® Community Walk, nearly 1,000 people walked past this new hospital.
The first CHOC Walk ran nearly five miles. It started at Main Place Mall in Santa Ana, CA and meandered through local streets before it ended at the Disneyland Parking lot, passing CHOC along the way. By the third year, the event had grown so much that it was moved to South Coast Plaza in Costa Mesa. There it remained for nine years.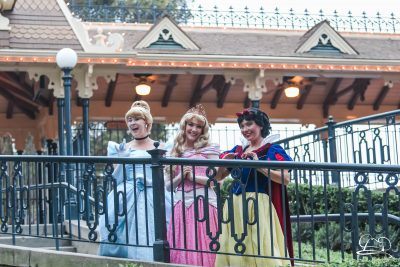 Returning to Disneyland
The CHOC Walk returned to the Disneyland Resort in 2002, where it continues to be held today. It was now called CHOC Walk in the Park and was presented by the Disneyland Resort. Guests now strolled through Disneyland, Disney California Adventure, and the Downtown Disney District. The experience offered the best that Disneyland has to offer while raising funds for CHOC. Many characters could be found out around the route and the opening ceremony was full of Disney magic!
This is the first event of its kind to be held at the Disneyland Resort. The first year that CHOC Walk in the Park made its way through the Disneyland Resort, it raised over $550,000 for CHOC Children's. This was the biggest fundraising event to date for the hospital at the time. In 2004, CHOC Walk in the Park became CHOC Children's first $1 million event.
CHOC WALK Today
Today, it continues to raise money for CHOC Children's every year with hundreds of teams waking up early to support this important cause, including team DAPS MAGIC. To date, over the last 29 years, the event has raised over $35 million. With approximately 14,000 walkers each year, around 450 teams are comprised of people who travel from around the globe to be a part of this cause!
2018 CHOC Walk