Any guest visiting the Disneyland or Walt Disney World Resort know that it is easy to end up walking out with a lot of merchandise. When it comes to Disney shopping, there are no better places than these two resorts. The domestic Disney Parks have now introduced reusable shopping bags for all those Disney shopping needs. With different designs, these new bags will be found in different shops around the Disney Parks.
The bags will be available for guests to purchase in three sizes: small, medium, and large. These bags are made of 80% recycled materials. They will be good to use over and over again both at Disney and at home!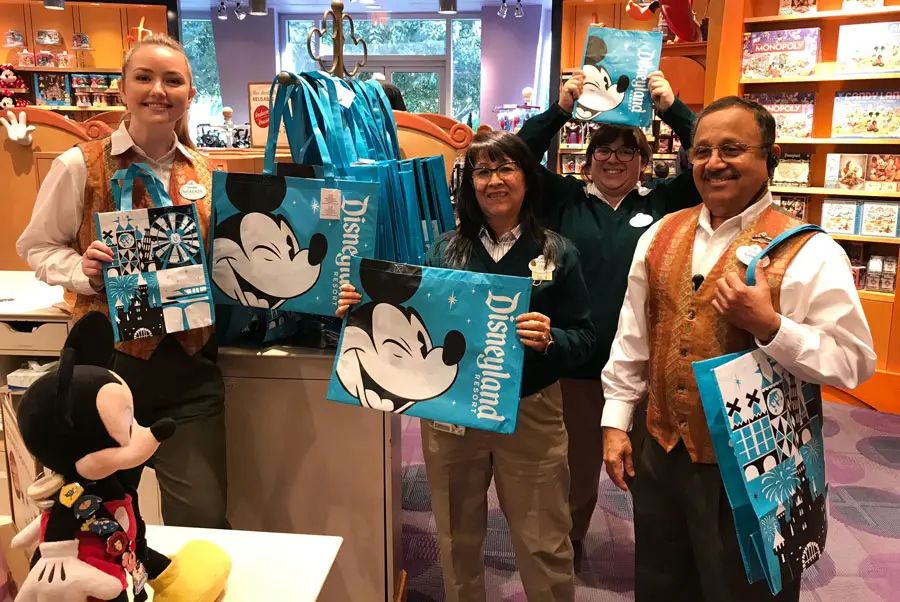 For guests visiting the Disneyland Resort, there will be four different bags offered. There will be a bag for Disneyland park and another for Disney California Adventure park. There will also be a bag for Downtown Disney District and Resort Hotels; along with the current World of Disney bag.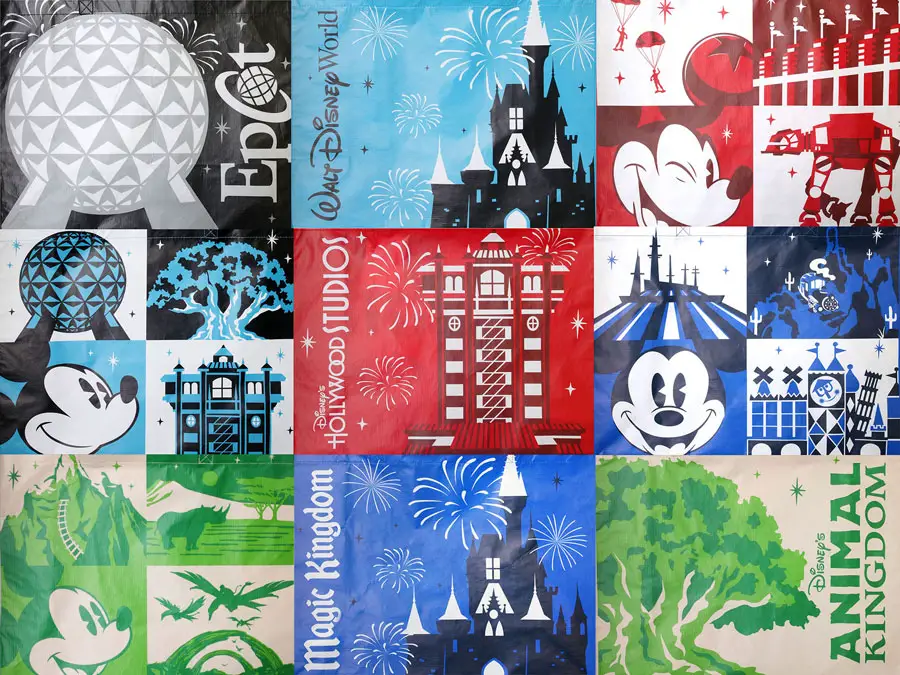 Walt Disney World will have seven bags available. These will include a bag at each of the four Disney theme parks. There will also be a bag for owned-and-operated shops at Disney Springs. There will be a bag for and inspired by, shared Walt Disney World Resort- Resort Hotels, ESPN Wide World of Sports Complex and other merchandise locations; along with the existing World of Disney bag.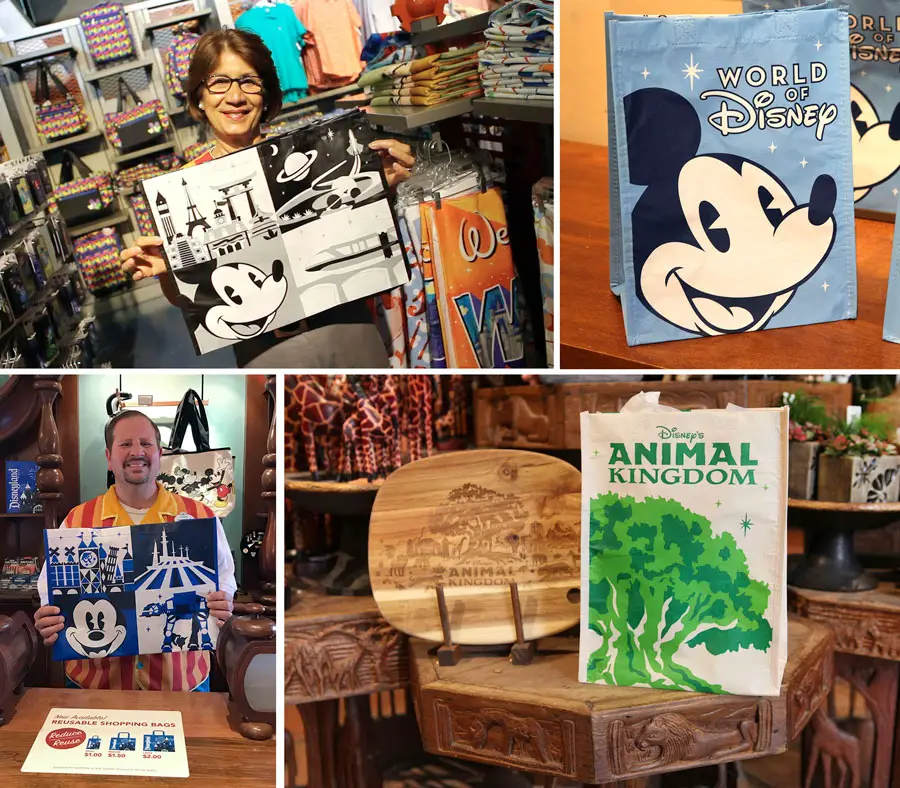 These new reusable bags are being offered as an alternative to the traditional plastic bags. The goal is to provide a more environmentally friendly alternative to the traditional bags. It is hoped that this will help minimize plastic waste from single-use plastic bags. The Walt Disney Company has long been committed to conservation and advancing environmental sustainability. Prices for the bags are $1.00, $1.50, and $2.00.
What do you think of these new bags? Which one is your favorite? Will you be using them? Share your thoughts in the comments below!