As Disney Springs continues to grow and expand, we keep finding new reasons to return! This month, we can't wait to try Jaleo being opened by celebrated Spanish chef José Andrés!
Jaleo by José Andrés is expected to open its doors to guests within the next few weeks and we can't wait to see what's inside! Inspired by the traditional architecture and design from Spain, the restaurant will sit at 22,000 square feet, José Andrés biggest restaurant yet! Capella Garcia Arquitectura uses the artichoke as the inspiration for the design of this new addition to Disney Springs.  In this rendition, an artichoke structure opens up with "petals" that form pergolas, seamlessly extending to the outdoors. With no solid walls, space is completely open to the outside and features large windows that offer picturesque lake views and an impressive central courtyard that visually connects both floors.
The restaurant comes together with beautiful colors and photographs from some of Spain's most celebrated photographers and artists. All we know is that we definitely can't wait to see the finished product when it opens to the public this winter!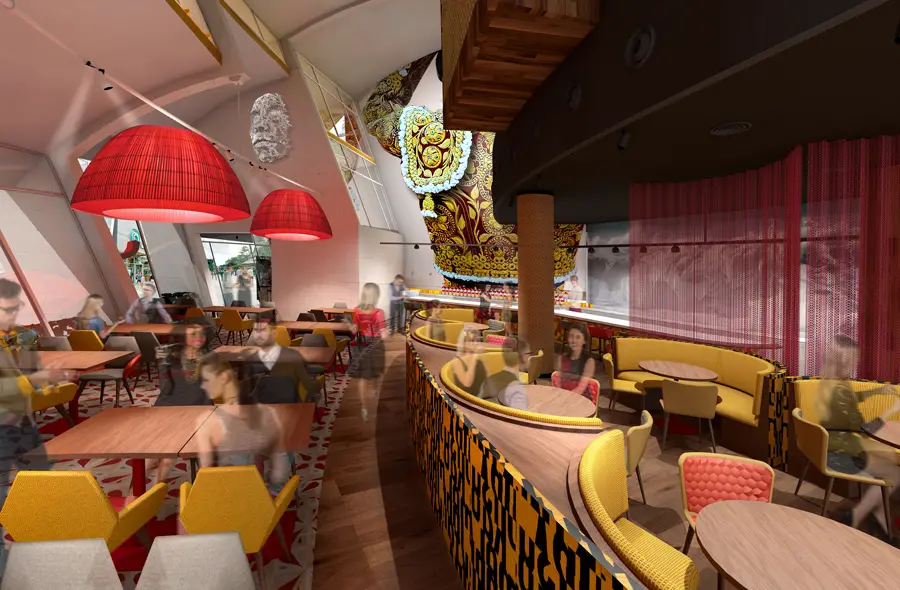 Keep an eye on The Disney Parks Blog for details on the menu and updates on when the restaurant will open. You can also follow @DisneySprings on Instagram and Twitter for the latest Disney Springs news and happenings.
What do you think about the newest addition to Disney Springs? Will you be visiting when it opens?