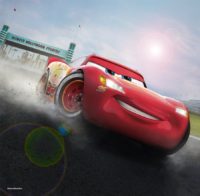 Fans of Disney-Pixar's Cars have been eagerly awaiting the arrival of Lightning McQueen's Racing Academy at Disney's Hollywood Studios. This new experience, it was announced this week, will be arriving at Walt Disney World on March 31, 2019.
When young racers come to Lightning McQueen's Racing Academy, they will be welcomed into the world of Pixar Cars films. There they will be meeting the racing legend himself, Lightning McQueen. These racers will be a part of the next generation of rookie racers. As rookie racers, they will learn from McQueen himself all about racing and the rules of the road. Through the process, they will hear the story of Lightning McQueen from the racing legend himself!
As March 31st gets closer, expect more details to be unveiled about this experience. Stay tuned to DAPS MAGIC for more daily Disney and geek news! What do you think about this new experience that will be coming to Walt Disney World? Share your thoughts in the comments below!