As the year comes to a close, it becomes a time to reflect on the year behind us! We've been remembering some of the magic and the memories we have made this year and it starts to make you wonder, "How many times have I used my pass for Disneyland?" Luckily for us, Disneyland.com has a feature where you can find out exactly that! Want to see how many times you have visited? Check out the steps below!
Head to Disneyland.com
Sign in
Hover over the Annual Passports heading
Click on "Today's Passholder Information"
and there it should be! If you want a direct link, simply click here and sign in! That will take you directly to the same page.
As long as you have consistently renewed and not purchased a new passport, the number will be accurate to the entire time you've held your annual passport! Unfortunately, Premier Passports are not eligible for renewal and must be repurchased each year, so my number isn't entirely accurate to the consistent decade I have had an annual passport. For only five months, 73 isn't too bad at all!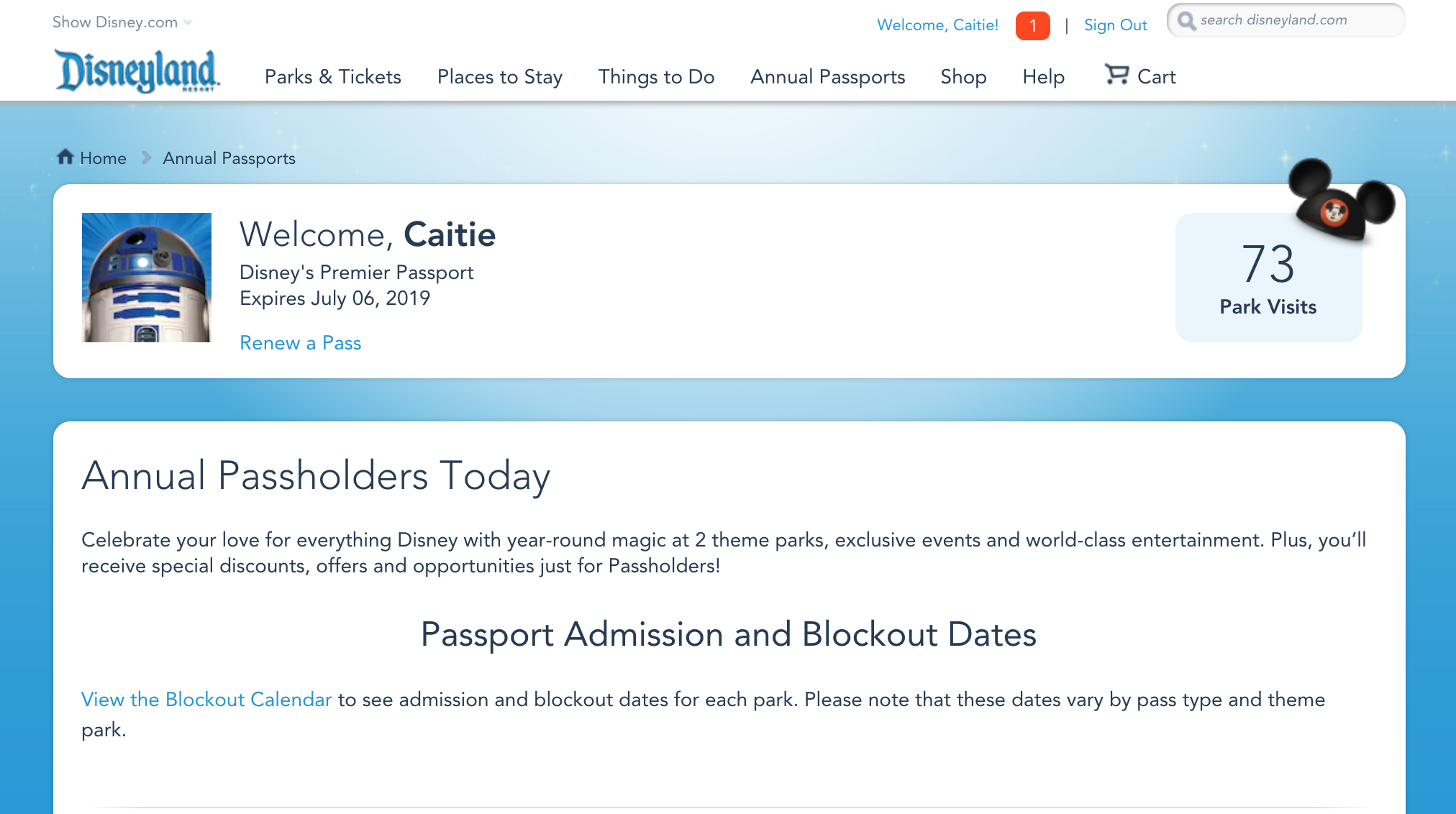 Unfortunately for Walt Disney World Passholders, this feature doesn't currently exist online. Don't give up hope just yet though! Try calling the Annual Passholder helpline at 407-566-4985 option 5 or Disney's Internet Help Desk at 407-939-7765 where a friendly cast member would be able to enter your Annual Pass information and possibly provide you with those details.
So how high is your magical number? We want to hear from you!