Guests visiting the Walt Disney World Resort and passing by the Coronado Springs Resort might have noticed a building growing there. This is the new 15-story tower that is part of a massive expansion to the Coronado Springs Resort. The expansion is set to open sometime in the summer of 2019.
Once it is completed, this new 15-story tower will be the new entrance to the resort and also its centerpiece. The expansion will add 545 new rooms to the resort, including 50 suites. The tower's lobby and resort's new entrance will be this beautiful two-story room, as shown in the rendering below. This will be a wonderful first stop for guests visiting this resort. On the top floor of this new building, a new table-service restaurant will allow guests to enjoy incredible food with incredible views of the Walt Disney World Resort.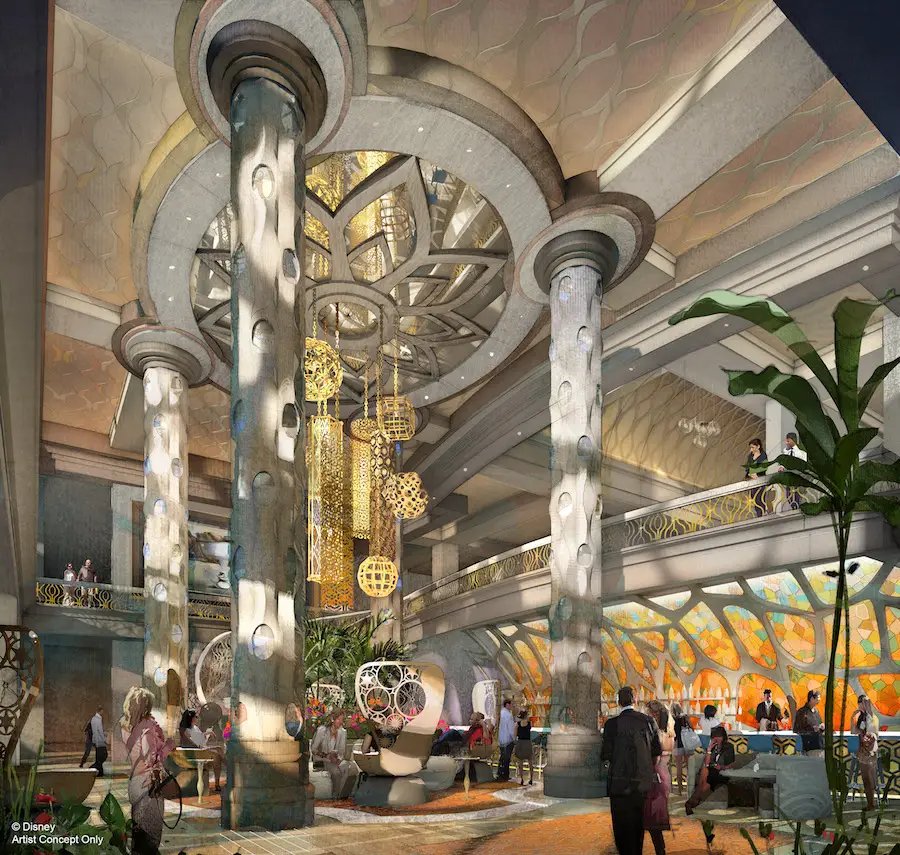 Along with the new expansion, the rest of the Coronado Springs Resort is getting an upgrade. Over 1,800 rooms are being updated with new fixtures, furnishings, and lighting. On top of that, a new restaurant will be situated on an island in the middle of Lago Dorado, the resort's 14-acre lake. There will be walkways out to this island and restaurant for a unique and beautiful dining experience.
What do you think of the expansion and updates coming to the Coronado Springs Resort? What are you most excited about? Let us know in the comments below!