More than 50 years after Madeleine L'Engle's young adult novel A Wrinkle in Time was awarded the prestigious Newbery Medal, the big-screen retelling of this timeless classic takesaudienc es on a transformative journey, exquisitely illustrated through jaw-dropping visual effects, a stirring musical score and diverse, star-studded cast. Three celestial guides, Mrs. Which (two-time Academy Award® nominee Oprah Winfrey), Mrs. Whatsit (Oscar®, Golden Globe® and Emmy® winner Reese Witherspoon) and Mrs. Who (Emmy nominee Mindy Kaling), come to Earth to share their wisdom and love with struggling eighth-grader Meg Murry (Storm Reid) as she journeys across dimensions with classmate Calvin (Levi Miller) and younger brother Charles Wallace (Deric McCabe) in search of her father (Chris Pine), a world-renowned physicist who mysteriously disappeared four years ago.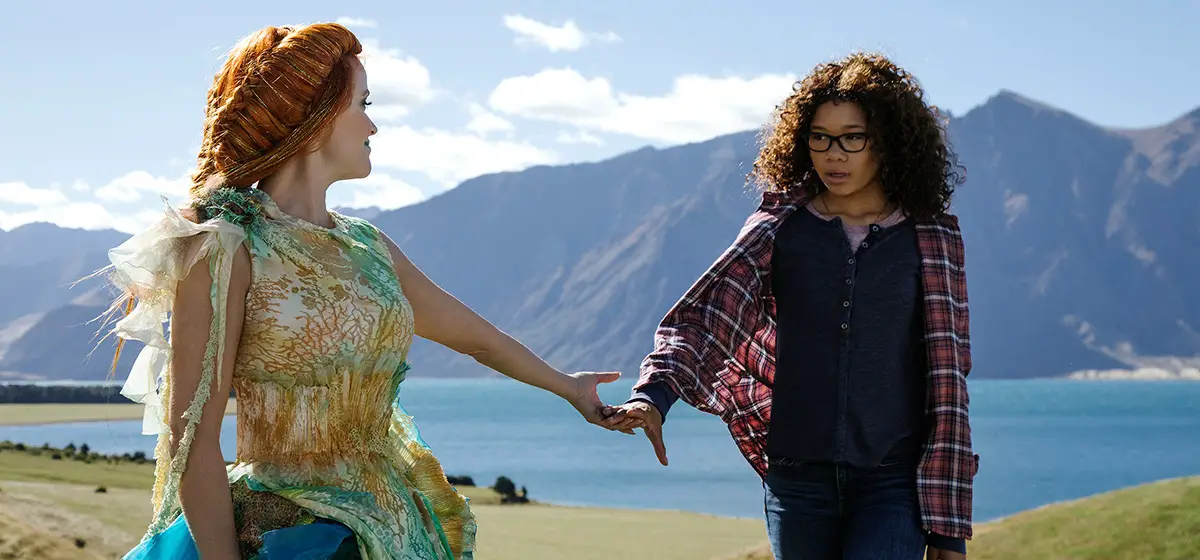 Quality
Simply put, this movie is visually stunning. The vibrancy and saturation of the color in this film is enhanced by the HD release. While we didn't view the 4K edition, I can only imagine it would be incredible. It is definitely easy to get lost in the beauty of the worlds presented in the movie. The sound design is well executed and the blu-ray definitely does it justice.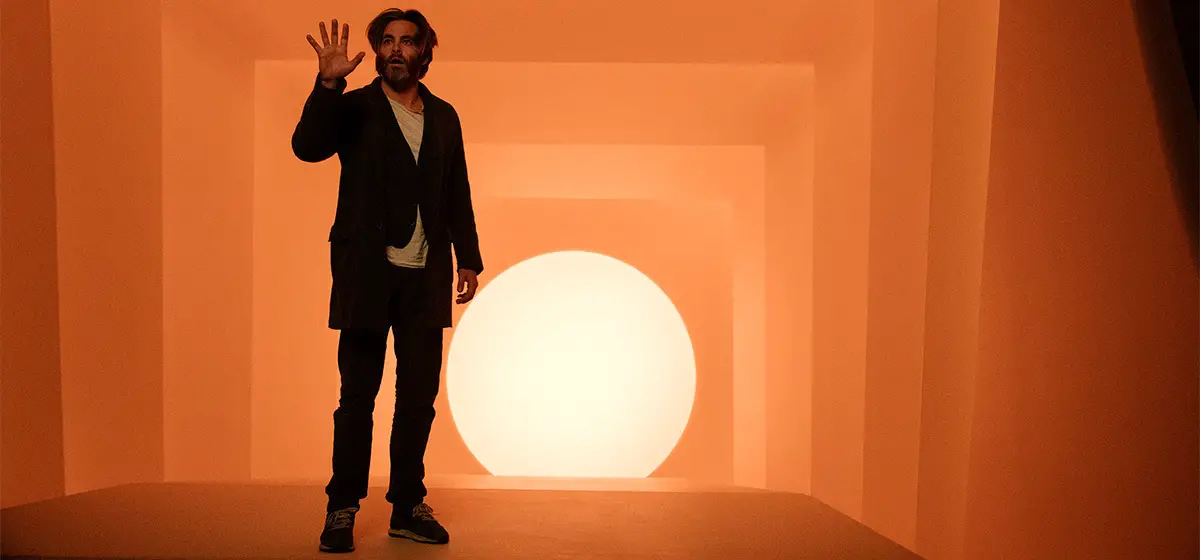 Bonus Features
The Blu-ray for A Wrinkle in Time contains the usual suspects when it comes to the bonus features. They include**:
BLU-RAY & DIGITAL HD:
A Journey Through Time – Take an up-close look at the making of this magnificent movie with Director Ava DuVernay, Oprah Winfrey, and the cast and crew.
Deleted Scenes (with optional director audio commentary)

Ant on a String
Aunt Beast
Meg Learns About Calvin's Dad
Papergirl

Audio Commentary

Director Ava DuVernay
Producer Jim Whitaker
Co-Screenwriter Jennifer Lee
Production designer Naomi Shohan
First assistant director Michael Moore
Editor Spencer Averick
VFX supervisor Rich McBride

Bloopers
Original Songs/Music Videos

"I Believe" performed by DJ Khaled featuring Demi Lovato
"Warrior" performed by Chloe x Halle
**Bonus features may vary by retailer
The best bonus feature, in my opinion, is the Journey in Time featurette. It goes in-depth into the making of the film. It also discusses the change in Hollywood with emphasis on the female direction of such a huge film as well as the cast of strong female leads.
Final Thoughts
A Wrinkle in Time was absolutely incredible. I loved the use of the strong female characters and while it may not be the most popular opinion with fans of the book, I really liked the changes made to the character dynamics. The message of this film is something that needs to be heard right now. I felt a huge connection to this movie and highly recommend picking up a copy! Be sure to visit 2geekswhoeat.com to check out our recipe created for the film and enter to win your own digital copy!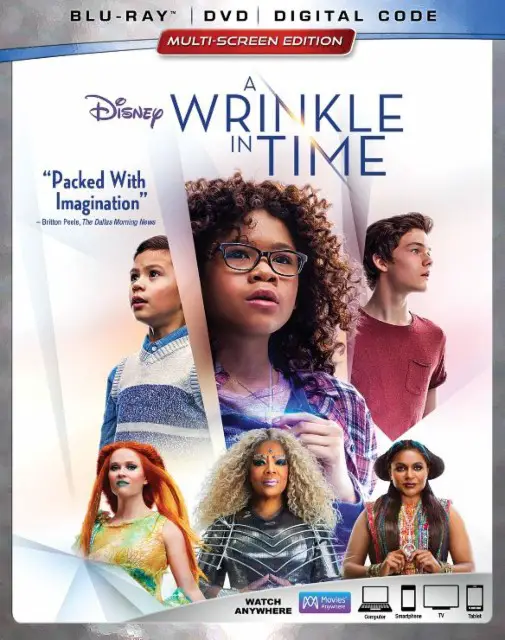 DC Sarah received a complimentary product or experience to facilitate the creation of a recipe on Geeks Who Eat. DAPs Magic did not receive any complimentary products. It did not influence the opinions of the author. Opinions are wholly the views of the author. View the DAPs Magic Disclosure Policy for more info. Link for Disclosure Policy can be found at the bottom of this page.