The Disneyland Paris Resort hosted a big event with several bloggers and influencers.  The reason?  Announcing big improvements and a few new things coming to the Resort.
Addressing Refurbishments
In Paris, some of the questions that go around fans are when things will be improved.  The executives of the Resort put minds at ease with talking about what is coming as far as maintenance.  The Twilight Zone Tower of Terror will get its facade refurbished.  Mark Twain will be back on the Rivers of the Far West.  And Big Thunder Mountain is supposed to have some new effects, however, new trains are making some things difficult.  Apparently, the new trains are faster than before and they have to adjust it all.
Ratatouille is a very popular ride at the Resort.  The foundations of the attraction are needing some work, though.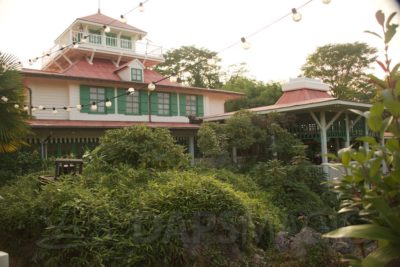 Colonel Haiti's and Pizza Planet will both be gone and in their places will be improved eateries for guests to enjoy.
The big refurbishment will be to Disney Village – the shopping and dining district adjacent to the resorts.  Though it won't be as big as the Downtown Disney conversion to Disney Springs, it will be a big improvement from what is currently there.
Hotel Adjustments
Already announced is the Hotel New York conversion to the Art of Marvel.  After that is finished, the Disneyland Hotel will undergo a massive renovation.  It will add more of the classic characters into this already iconic hotel.
Celebrations
There is an upcoming Marvel seasonal celebration that will be at Disney Studios Paris.  New merchandise will be available, as well as some of the popular items that appear in the States.
For Mickey Mouse's birthday, giant cupcake photo ops will appear around Disneyland Paris celebrating the mouse.
Digital Improvements
The Resort is going to move towards digital platforms, though Magic Bands will not be coming.  More wifi in the parks will be present.  Online bookings for restaurants are already coming.  And passes may have a digital component soon.
Attractions
Phantom Manor is currently under extensive refurbishment.  Tom Fitzgerald shared, in a video, some of the work they are doing on the infamous ride.  Many animatronics will be refurbished.  But, the big news for this fan favorite is some new story elements that will enhance the current mythology and story of Phantom Manor.
The biggest announcement out of all of the event is Mickey's Philharmagic which will open in October of this year.  The attraction will be in the Discoveryland Theater, which had a sudden closure earlier.  The popular attraction is at several other Resorts around the world and will now have a European version.
There is much more to say that will probably have some formal announcements soon, so keep coming by as we share them!