Disney Parks Blog has announced an 'Incredible Summer' at the Walt Disney World Resort.
The Incredibles
Of course this resort wide event is based on The Incredibles 2 which will open in June.  The movie will be showing at the AMC theater at Disney Springs.  Over at the Magic Kingdom, an Incredibles dance party will feature Mr. Incredible, Elastigirl, Frozone, and Edna Mode.  The dance party will take place at night at the Rocket Tower Stage in Tomorrowland.
Animal Kingdom
Previously announced, Russell and Dug from Up will have their own show with "Explorers Meet UP! A Great Bird Adventure."  It will be the new bird show at the 20 year old park.  Donald Duck will also get his own dinosaur themed show in Dinoland.  It will be a character celebration probably similar to what they've had before.
Guardians of the Galaxy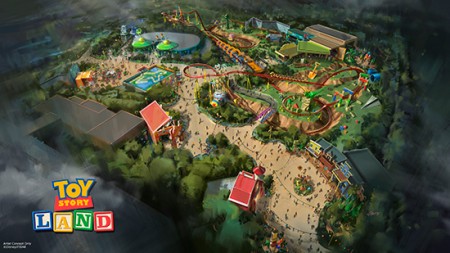 Epcot will introduce the Guardians of the Galaxy in a new show to anticipate the upcoming attraction.  Star Lord and Gamora will dance to songs from Awesome Mix Tapes 1 and 2.  It will also feature a live band.  It's not said where the stage is exactly, my guess is Fountain View Plaza, but it could be by the future Guardians attraction.
Toy Story Land
To round out the Incredibles Summer will be the opening of Toy Story Land.  No opening date has been set for the new area in Disney's Hollywood Studios.  But, it should be open in time for the summer.