Splitsville is opening on January 29th soon in the Downtown Disney District at the Disneyland Resort. The new Downtown Disney establishment will offer bowling, entertainment, and of course food! Today on the Disney Parks Blog, a glimpse into what will be served was shared. The post promises that the food will be "chef-driven" and looks to offer a variety of delicious dishes to guests.
Here is a sampling of some of what will be on the menu when Splitsville opens:
Macho Nachos: Loaded with seasoned ground beef, shredded cheddar jack cheese, queso, black bean corn salsa and pickled jalapenos. Nachos are then drizzled with avocado ranch and served with a side of sour cream.
Chicken Thigh High Sliders: Two crispy chicken thigh sliders tossed in Asian barbecue sauce and topped with slaw.
Poke Bowl: Your choice of salmon, ahi tuna or tofu with pickled radish and avocado over bamboo rice. Bowls are topped with spicy mayo, Nori threads, sesame seeds, scallions and Togarashi spice.
Sweet N' Spicy Chicken Bowl: Tempura-battered chicken, broccoli, red and green peppers are tossed in spicy Thai chili sauce and served over sushi rice.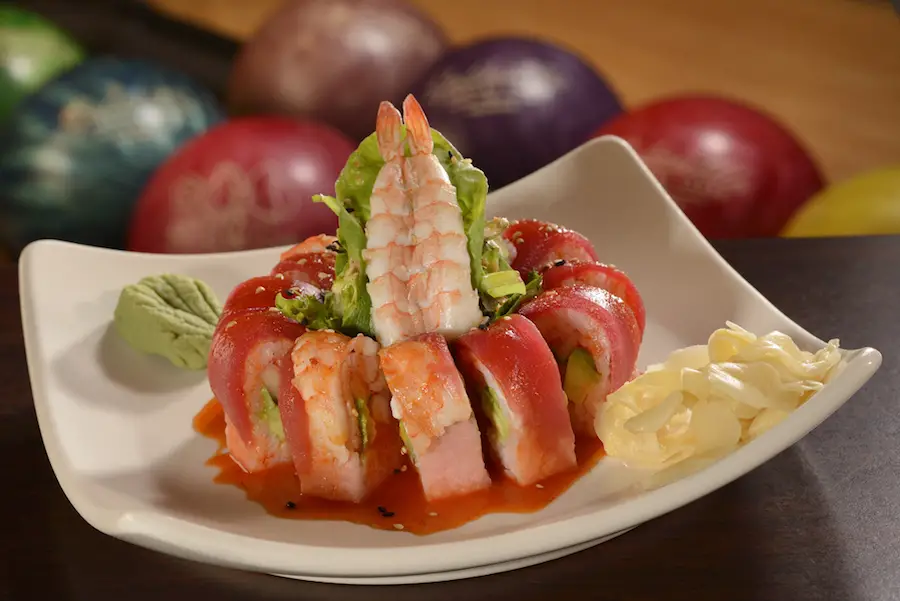 There will also be other bowling alley favorites, what is promised to be "top-notch sushi," and other creative entrees. Whether it's pizza, burgers, fries, or something else, Splitsville is promising to have quite a few options to satisfy your cravings while also enjoying a very fun venue!
Are you excited for Splitsville to be opening? What do you want to try first? Let us know in the comments!