The Lunar New Year Festival is coming to Disney California Adventure on January 26th and continues through February 18th. During this special festival that is celebrating the year of the dog, Disney will be offering incredible entertainment, experiences, merchandise, and food! This food will celebrate the tastes of Chinese, Korean and Vietnamese cuisine. Different flavors will be found at different booths found along the parade route at Disney California Adventure near the Paradise Gardens. The Disney Parks Blog shared the menus that will be featured during this year's Lunar New Year Festival. Check it out and let us know what you are most looking forward to!
Korea Marketplace (In front of The Little Mermaid ~ Ariel's Undersea Adventure)
Kimchi Bokkeumbap – Vegetable fried rice
Yachae Mandu – Steamed vegetable dumpling with sesame-garlic soy sauce
Yang Gaeng – Sweet red bean and raspberry jelly
Banana Ooyu – Non-alcoholic banana milk
Mae Shil Ju – Plum wine cocktail
Hite Pale Lager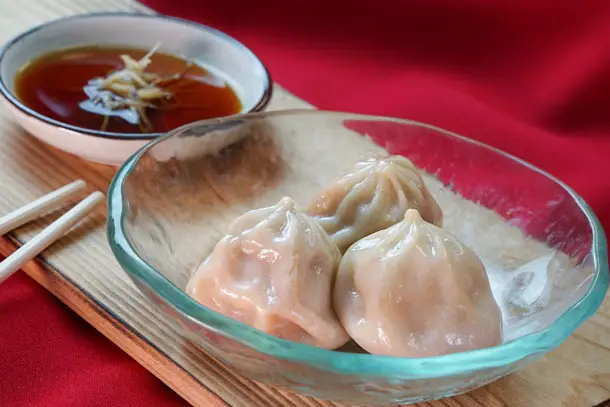 China Marketplace (In front of Golden Zephyr)
Xiao Long Bao – Pork soup dumplings with black vinegar and ginger
Sanbeiji – Three-cup chicken
Dan Ta – Egg tart dessert
Wuxiang Huasheng Tang – Five-spiced peanut brittle
Baixiangguo Lucha – Passion fruit green iced tea with lychee popping pearls (non-alcoholic)
Tsingtao Lager
Vietnam Marketplace (In front of Golden Zephyr)
Banh Chu'ng – Sticky rice cake with pork
Chao Tom – Sugar cane shrimp skewer with sweet and sour sauce
Banh Khoai Lang Tim – Purple sweet potato macaron
Ca Phe Sua Da – Vietnamese iced coffee (non-alcoholic)
Paradise Gardens Cart
Zhurou Bao – Steamed bao filled with pork and served with sweet chili dipping sauce
Xìngren Qu Qi – Three Mini Almond Cookies
Paradise Garden Grill
Ca Ro Phi Chien Gion – Whole crispy tilapia with chili-lime vinaigrette served family-style with soup, vegetables and rice
Japchae – Sweet potato noodles, onions, shiitake mushrooms, carrots, spinach, snow peas, broccolini and lightly sauteed tofu tossed with sesame oil and sweet and spicy sauce and topped with toasted sesame seeds
Galbi – Short ribs marinated and grilled Korean-style and served with steamed rice and kimchi
Pho Bo: Beef noodle soup with seasoned beef stock, thinly sliced tri-tip and rice noodles with classic accompaniments of onion, jalapeno, basil-lime and hot sauce
Banh Mi Thit Nuong – Marinated pork belly, pickled carrots and daikon with cucumber, cilantro, seasoned mayonnaise and jalapeno on a crispy baguette
Mango Pudding
Almond Milk Black Iced Tea with Pudding (non-alcoholic)
Black Beer Stout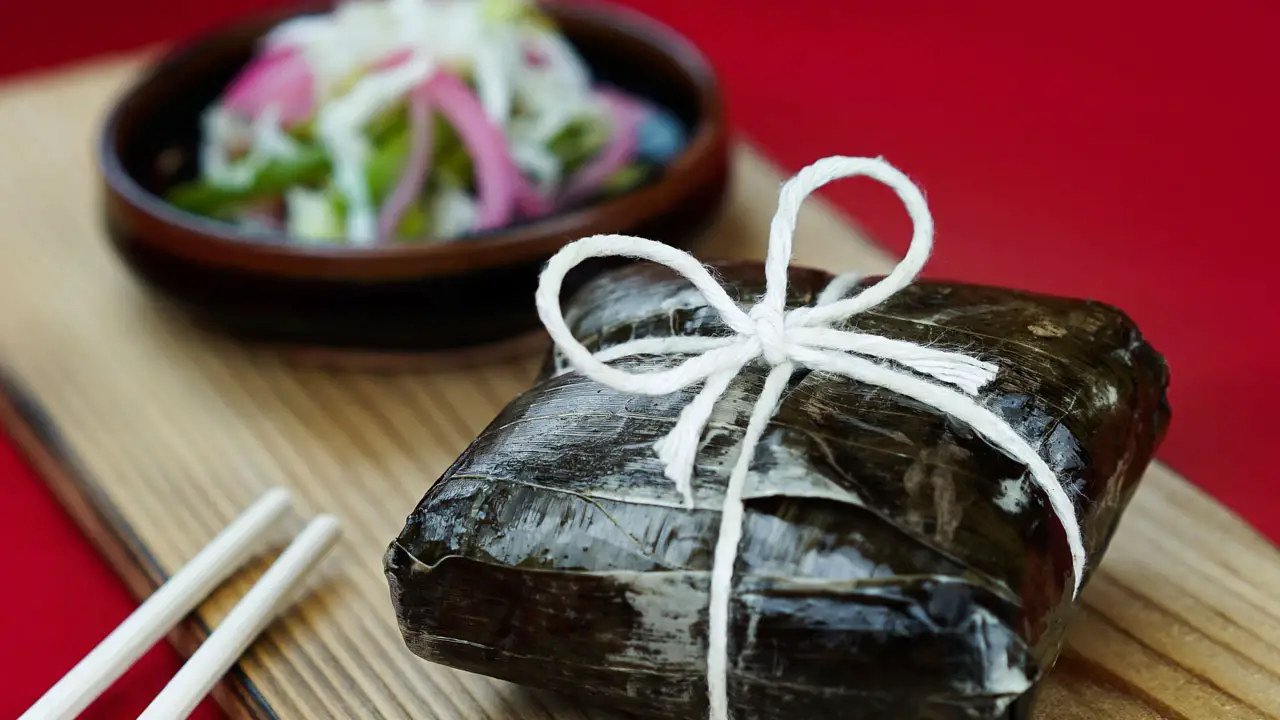 If you have been to one of the Lunar New Year celebrations at the Disneyland Resort before, you know that the food is always a highlight! What food booth are you most excited for? Let us know what you are looking forward to in the comments below and we'll see you at the Lunar New Year Festival at Disney California Adventure soon!
Stay tuned to DAPs Magic for photos, video, and posts about this year's Lunar New Year Festival at the Disneyland Resort!