During a panel at Star Wars: Galactic Nights guests at Disney's Hollywood Studios were given the treat of hearing new details about Star Wars: Galaxy's Edge. Opening at the Disneyland Resort and Walt Disney World Resort in 2019, this new land will allow guests to visit the Star Wars galaxy in a completely immersive way. The panel was comprised of Imagineers Scott Trowbridge, Robin Reardon, and Chris Beatty. They were joined by Doug Chiang from Lucasfilm.
A big focus of this panel was on the efforts to create an experience that is real for the guests who visit Star Wars: Galaxy's Edge. Great efforts were made to offer guests the chance to board the Millennium Falcon, walk through the halls, and fly her in a way that brings the movies to life.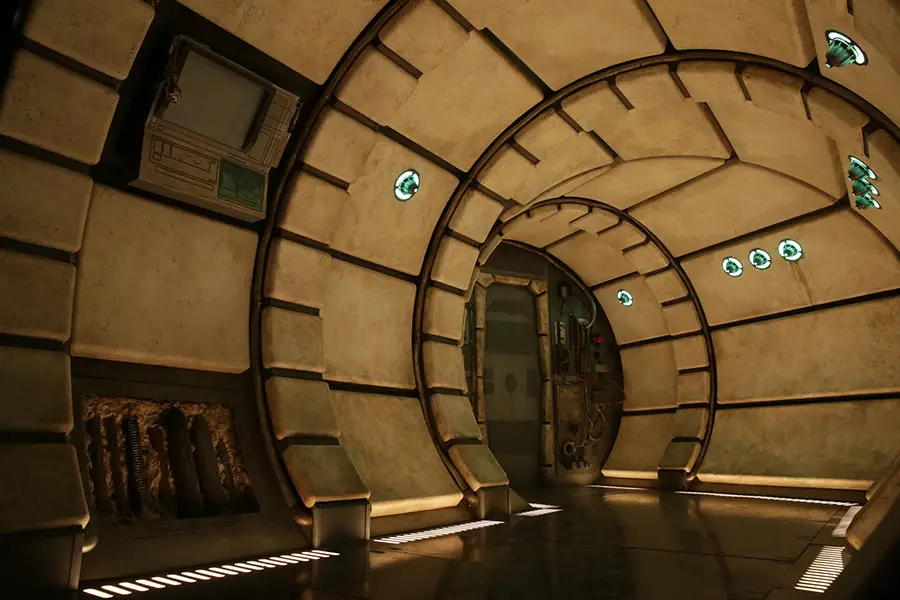 Beyond getting to experience the Millennium Falcon, the panel talked about some of the other highlights coming to Galaxy's Edge. One of these is the X-Wing fleet that is currently under construction. Great pains are being taken to make these X-Wings real, including the materials they are being made out of. Guests will be able to tap them and discover what a real X-Wing looks, sounds, and feels like when tapped.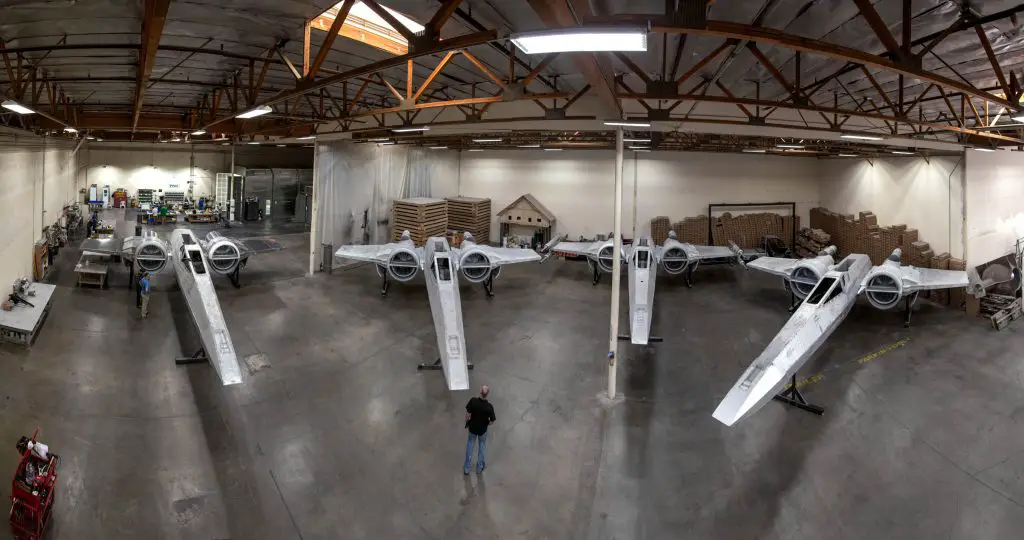 A discussion was also had about the efforts being put into the story for Batuu, the outpost that Galaxy's Edge is at. Imagineers visited Istanbul and Marrakech to see what markets looked like in those exotic locations. The hope is to then create a market that feels immersive and transports guests to this backchannel outpost. Stories were created for the different merchants and their stalls. One example that was shared was an alien named Toydarian, one of the aliens encountered on Tatooine in Star Wars: The Phantom Menace. This vendor sells toys and a rendering of what his shop would look like was shared at the event. The toys inside will be unique to this stall and will be from the Star Wars universe. They will look like they came from local craftsmen. Here is a rendering of what this will look like: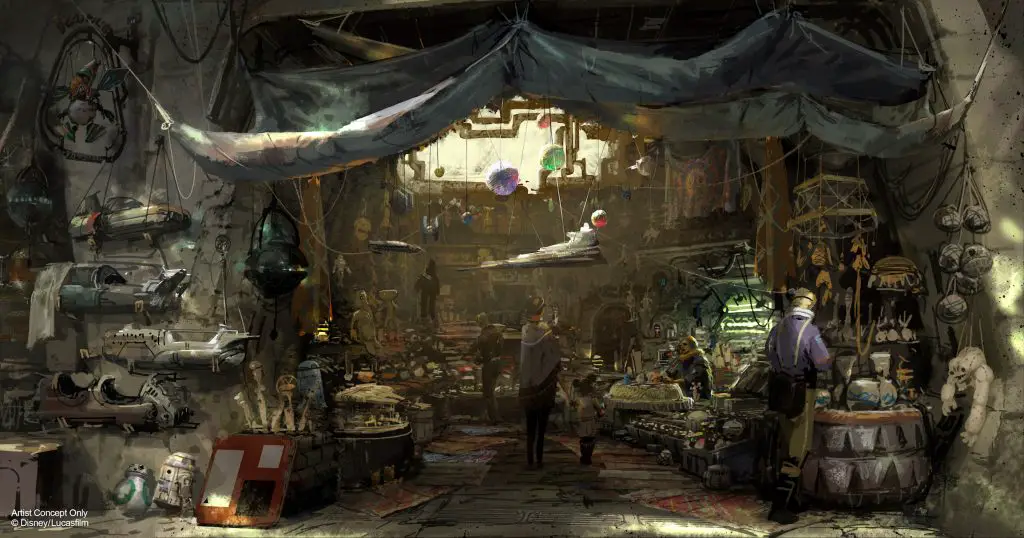 Star Wars: Galaxy's Edge is still more than a year away but you can expect to see more details coming out ahead of the opening at the Disneyland and Walt Disney World Resorts.
What do you think of these new details? Are you excited about Star Wars: Galaxy's Edge? Let us know your thoughts in the comments below!