Last summer Disney announced the new Disney Skyliner Transportation System at the D23 Expo. This new form of transportation will allow guests to travel between resorts at Walt Disney World while offering some pretty incredible views as they visit Epcot and Disney's Hollywood Studios. Today, the Disney Parks Blog released some renderings of what this new system will look like when it is completed.
Epcot Station
The Epcot Station will be located outside the International Gateway. For those who haven't visited Epcot, this would be between the UK and France Pavilions. The Skyliner station at Epcot will pull from the nearby European influences in its design. This design will include metal and glass canopies, hand-painted murals and ornamental steel structures. This should create an environment that is reminiscent of the 18th century Art Nouveau style. Because this station is so close to the park, it will offer guests a unique view of Epcot as they come and go.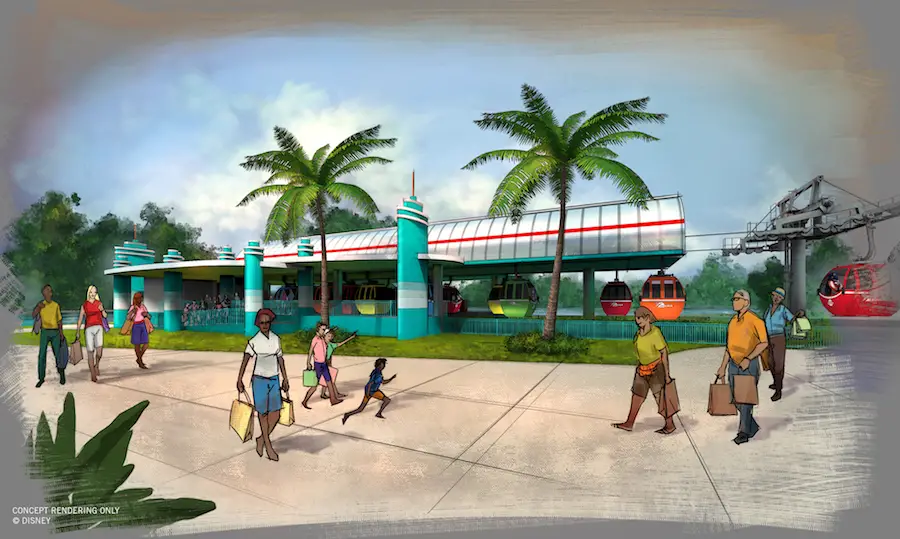 Disney's Hollywood Studios Station
The station for Disney's Hollywood Studios really pulls its design from the main gate and bus stations out in front. The arrival at this station from Disney's Caribbean Beach Resort station will offer some beautiful views of The Twilight Zone Tower of Terror and other iconic attractions at the park.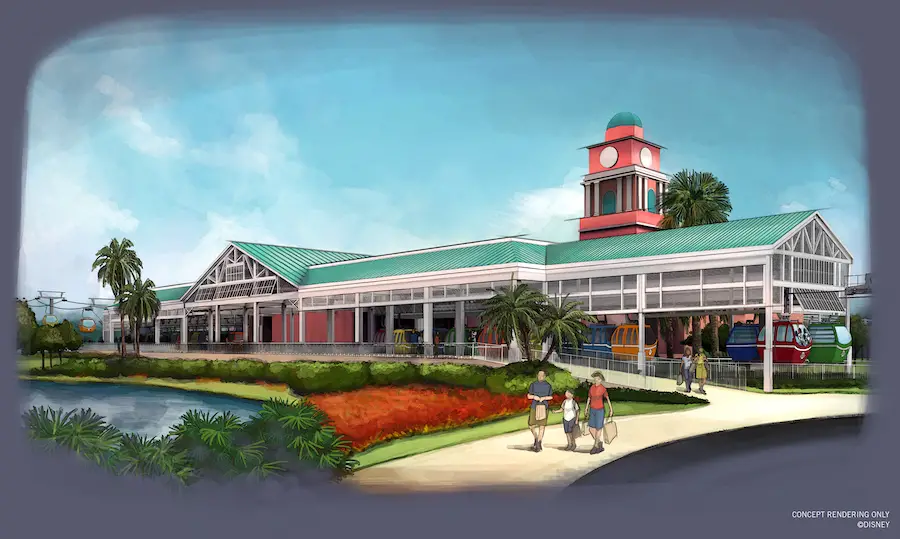 Disney's Caribbean Beach Resort Station
Disney's Caribbean Beach Resort station will be the hub for the Disney Skyliner Transportation System. The station itself is inspired by the open-air markets found in the Caribbean. Guests will be able to pick which Gondola route they'd like to traverse or just enjoy the atmosphere. It will also be a transfer point for those not staying at this resort.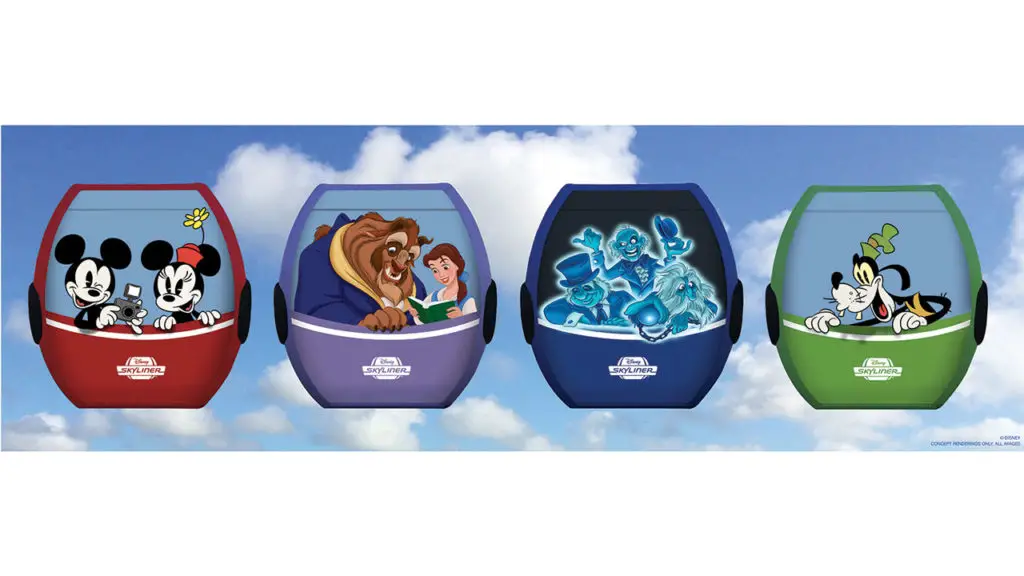 Not only will this be a fun way to traverse around the Walt Disney World Resort, on some of the Skyliner vehicles Disney characters will be painted on to give the feel of the characters riding along in the sky. Disney's Pop Century Resort and Disney's Art of Animation Resort will share a station and give guests an access to this new highway in the sky. The departure from this station will include a lovely view of Hourglass Lake and also the two resorts. Cabins will eventually slow down at Buena Vista Drive for the Disney Skyliner turn-station where there will be a view of how everything works.
An opening date for the DIsney Skyliner Transportation System has not been revealed yet. Subscribe to DAPs Magic to make sure and never miss any of this exciting Disney and/or geek news! What do you think of these new renderings? Are you excited for the Skyliner? Let us know your thoughts in the comments below!