Jump to recipe
It seems that several of my friends are going on cruises aboard the Disney Cruise Line lately. In my house one of our favorite dishes to make is risotto. Today, I thought I'd share an older recipe from the Disney Cruise Line for their seafood risotto. Make this recipe in your home kitchen and then imagine cruising aboard the high seas with Mickey and the gang… and eating amazing risotto. Because really, are there many things better than risotto!?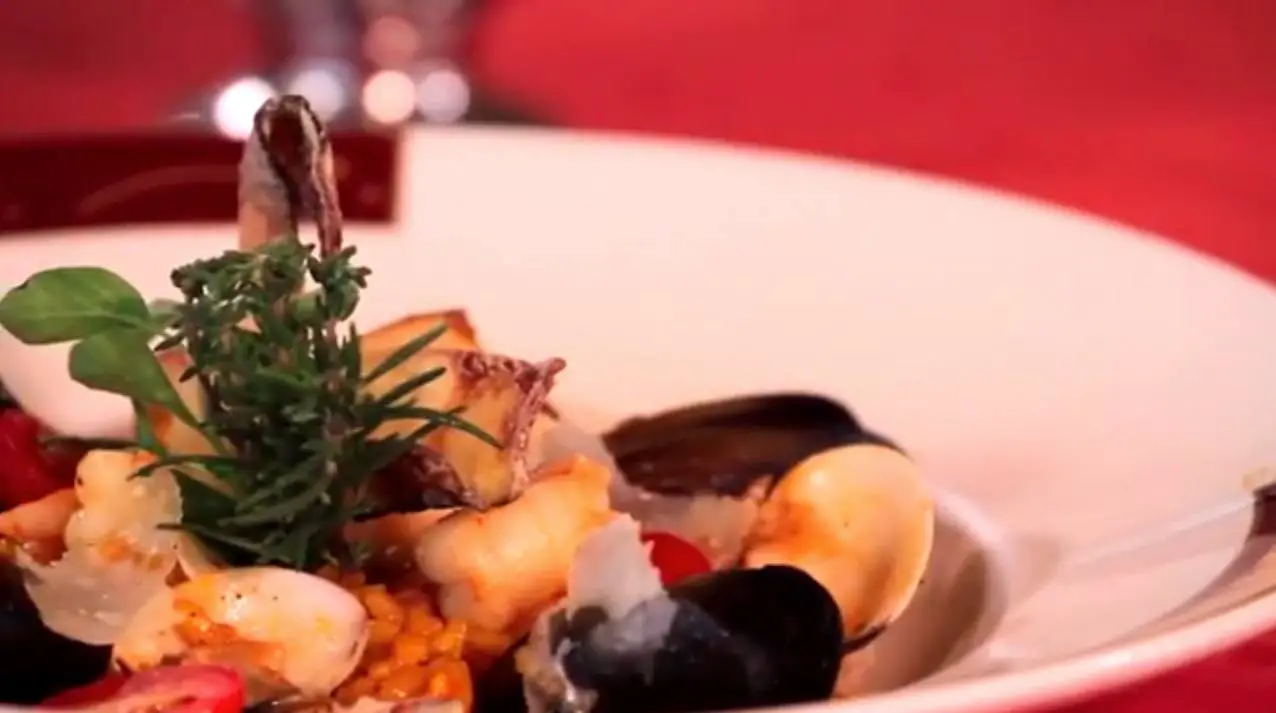 Ingredients
Fried Zucchini
1 small zucchini, sliced lengthwise into paper-thin strips
Vegetable oil, for frying
Risotto
6 cups fish or vegetable stock
3 tablespoons unsalted butter
1 small onion, diced
2 cups Arborio rice
1/2 cup white wine at room temperature
1/4 teaspoon saffron threads
1/2 cup mascarpone cheese
Coarse salt and freshly ground black pepper, to taste
Seafood
1/4 cup olive oil
1/4 cup chopped shallot
2 garlic cloves, finely minced
12 mussels, scrubbed
12 clams, scrubbed
12 large shrimp, peeled and deveined
2 cups seafood or vegetable stock
2 teaspoons chopped fresh tarragon
Garnish
4 stems fresh thyme
4 stems fresh oregano
4 stems fresh rosemary
4 fresh chives
12 cherry tomatoes
Shaved parmesan cheese, to taste
© 2023 dapsmagic.com
Give this recipe a try and then let us know how it went in the comments!