Jump to recipe
Breakfast is the most important meal of the day, especially while on vacation. When visiting Aulani, there are some incredible places to eat breakfast. For those who aren't at Aulani though, we have a recipe for you to bring Aulani home. The Aulani chef's have created an island-inspired frittata with egg whites and vegetables, topped with a homemade macadamia nut pesto and cheese. They then shared this recipe via the Disney Parks Blog to be shared with you. Take a look at it, try it, and then let us know what you thought!
Geek Eats: Egg White Vegetable Frittata with Macadamia Nut Pesto Recipe From Aulani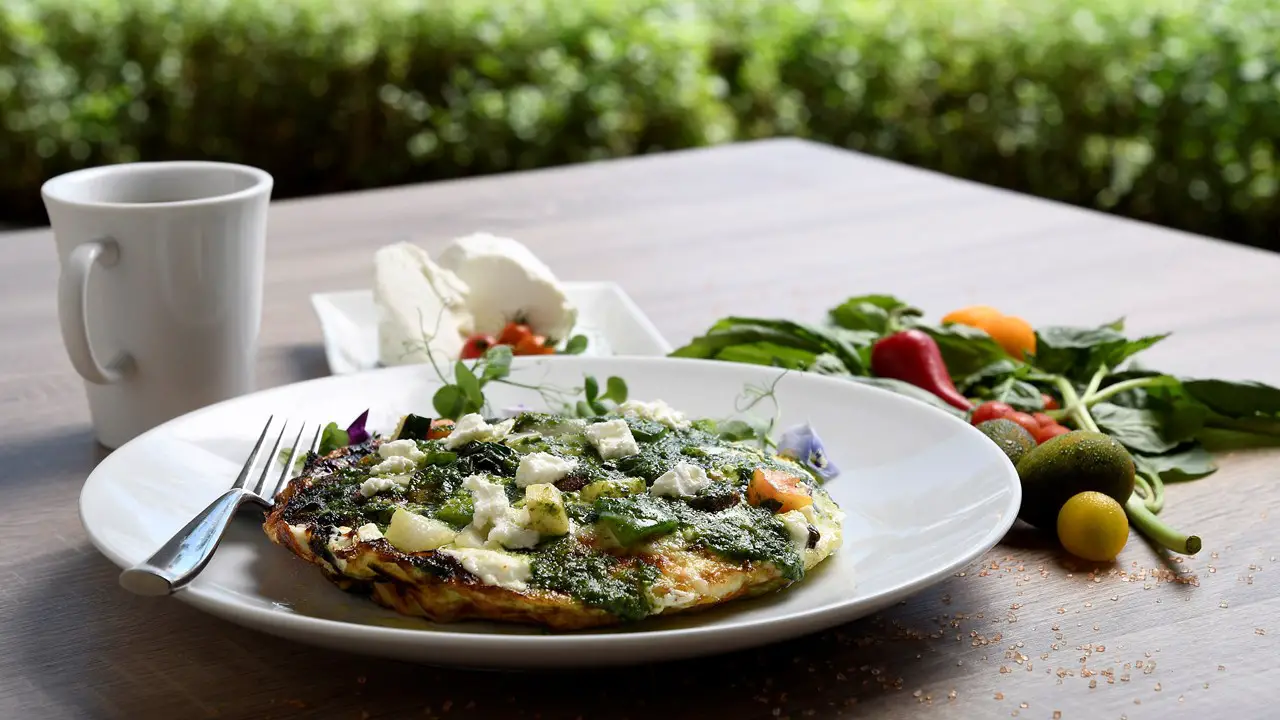 Ingredients
MACADAMIA NUT PESTO
1 cup tightly packed basil leaves
3 tbsp. grated parmesan cheese
1 tbsp. chopped macadamia nuts
2 cloves garlic
6 tbsp. olive oil
Salt, to taste
Pepper, to taste
EGG WHITE FRITTATA
1 tbsp. butter
2 tbsp. olive oil
1/4 cup diced eggplant
1/4 cup diced onion
1/4 cup diced mushroom
1/4 cup diced zucchini
1/4 cup diced artichoke heart
1/4 cup diced tomato
16 egg whites
1 cup shredded mozzarella cheese
1/4 cup goat cheese
1/2 cup basil pesto
© 2023 dapsmagic.com
What did you think of this recipe?