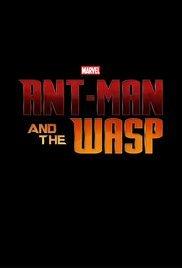 Andy Park, a concept artist, has tweeted a photo of a banner inside the D23 Expo hall that displays the new costume for the Wasp.
#D23 1st glimpse at Wasp #AntManandtheWasp I LOVED concept designing & painting her! I'm there Fri at MarvelStudios booth. Who's going? pic.twitter.com/7SooZzF6gA

— Andy Park-D23 Friday (@andyparkart) July 11, 2017
Ant-Man and the Wasp
The Wasp is a character from Marvel Comics that was part of the Ant-Man movie in 2015.  The character was seen as a flashback, but during the credits it was revealed that a new Wasp would be coming.  Hope Van Dyne will take up her mother's mantle in a new Ant-Man and the Wasp film that should be released next year.  Evangeline Lilly will be playing the character as she did in the Ant-Man movie.
D23 Expo Speculations
With a banner highlighting the art for the character, the biggest speculation is there will actually be details of the movie.  Usually such preview elements are not seen on a thing like banners.  A movie panel presentation is scheduled for Saturday at the Expo, with a lot of Marvel Studios films.
The Wasp costume looks quite a bit like what we saw at the end of Ant-Man.  It's a nice homage to the original character, and ties into the Ant-Man costume as well.
The other thing about this is that other banners around the show floor could give previews of upcoming films and even television shows.  It makes the Expo a bit more exciting, like a scavenger hunt.
For more information on the Expo, there is an app in mobile device stores to view schedules.  We have a guide based on past Expo experiences here.
Also, let us know if you are going to the Expo, because we will have some small things to give away if you do see us.
Until then, what do you think of the concept art for The Wasp?  What are you expecting to see out of Marvel Studios for the D23 Expo?  Let us know in comments below!