The third and final day for D23 Expo has come and gone.  Here's a recap of my experience on the last day.
Alan Menken
Alan Menken held a solo concert where he shared many of the songs he has written for movies, musicals, and television shows.  His songbook is vast and spans many years.  It was a delight for him to go through not only the songs, but some stories along the way.
A lot of touching history and tribute to Howard Ashman was shared by Menken.  He explained how he collaborated with the lyricist and the struggle of whether or not he could collaborate with anyone else.
Among the highlights of songs were selections from Newsies, Galavant, and even the new Beauty and the Beast.  It was a great concert and he performed twice!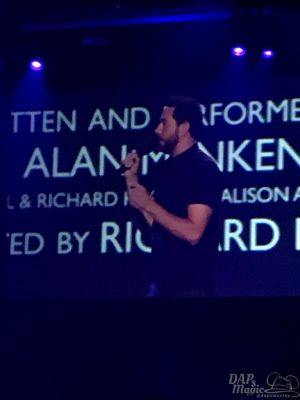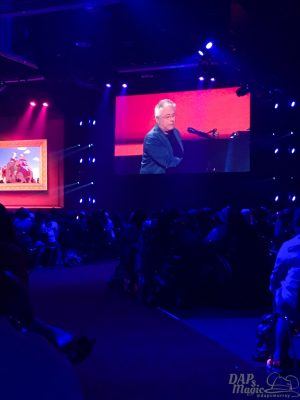 PopDisney
Another great panel was done by Bret Iwan, voice of Mickey Mouse, and Justin Arthur, a Walt Disney Archivist.  They went through various history of franchises to show how connected Disney, Star Wars, Marvel, and the Muppets really are.
Show Floor
The show floor always has many great things happening.  One little hidden gem was a coffee bar with some latte art.  Cold brew machines also "printed" foam art of Mickey Mouse or other characters.  It was great tasting and impressive!
Of course there were many cosplay folk abound.  My favorites were Lester and Max from A Goofy Movie, and "Mary Poppins."  The costumes people had were all fun to see.  They were creative and great to find, almost like a scavenger hunt.
The show floor had great sights and sounds and immersed people in action.  There was anything from small wardrobes with little stuffed animals to randomly watching Susan Egan perform Beauty and the Beast hits.  There was always something to see or hear throughout the Expo.
Even though the Expo has come and gone, there are great memories from panels, show floor, and even meeting people or connecting with old friends.  It was a great experience that I'll remember for a long time!