Lines. They're usually not the top reason for visiting a Disney resort. They usually don't make the top ten, for that matter. But, with ever-more-popular theme park experiences like those provided by Disney, it's an expected inconvenience. So, how do you make the best of it?
Fortunately, using the tools Disney provides, and a bit of preparation on your end, the dreaded wait can quickly turn in to a pleasant, and downright entertaining, experience!
There are two key topics to address when preparing for your times in the Disney lines: How to minimize your time spent waiting, and what to do when you can't (or shouldn't) avoid it. By considering both, you can do just everything you want in the time you have, and can fully appreciate your visit!
Avoiding the Wait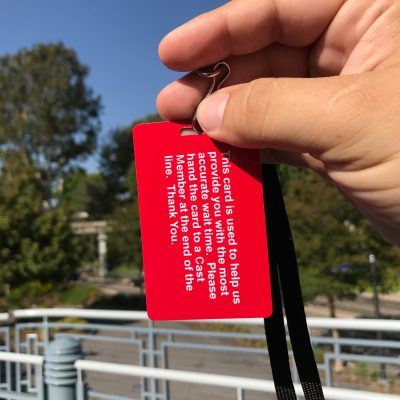 First and foremost, it is critical to understand that you will be waiting at several points during your visit. There isn't a beat-all end-all solution to avoiding lines entirely. The parks are just too popular, and the attractions can only operate so fast.
That being said, your wait times can be significantly shortened! All it takes is a bit of knowledge and prep.
Strategize
Having a working knowledge of what you would like to do before you visit a Disney park is essential, especially if it is your first time in the gates. Look up maps, and decide what your most interested in doing. Remember that attractions often have scheduled downtimes every year (shared well in advance by Disney), so make sure your vacation lines up with particular attractions you're interested in! Also, it is possible that a desired ride or show has an unexpected downtime day-of which cannot be planned for. If it's unavailable, it is for a very good reason!
Once you have your list of desired stops, decide roughly what days of your vacation are for which. For the larger resorts like Walt Disney World, it is in your best interest to focus on one park per day. That's not to say you can't pop over to EPCOT from the Magic Kingdom, but the less distance between, the better!
Timing is Everything
In Disney terminology, an "E-Ticket" attraction is one of the best, most thrilling experiences available. They also tend to be the busiest. If you're planning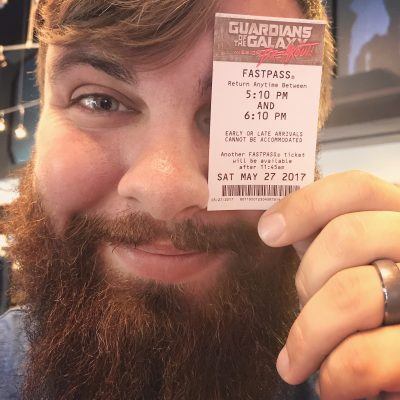 to visit an E-Ticket, knowing when to visit will make the difference between minutes, and hours.
As a general rule, whichever attraction you'd like to visit most should be your first stop, first thing in the morning. Get there before the gates open, and walk (don't run) straight toward it. If you go there first, you're most likely to get the shortest wait time of the day. On a good day, you can sometimes ride it twice before the wait really climbs at all!
Then, if you have the stamina, consider coming back to some attractions much later at night. During the last couple hours that a park is open, crowds tend to drop off a bit.
Also, if you've already seen (or, for some strange reason, have no interest in) larger shows like parades and firework displays, it can be a good time to hop in line while the majority of the crowds are focused elsewhere.
Use the Tools Provided
Visiting Disneyland in California? Learn about FastPass. Heading to Florida? MagicBands.
Each resort has their own system of alleviating crowds and wait times, and they can be a little confusing if you've never used them before. The basic idea is that you can reserve a time to return to an attraction with a drastically shorter wait to get in.
The absolute best way to learn about these systems is to talk to a Cast Member, or a friend who has used them before. Once you catch on, you'll be able to mange your time very wisely!
The biggest thing to remember is to stick to the return times you are given (usually an hour window). The Disney parks use a lot of fancy math and magic to keep these services running smoothly, and returning outside your scheduled time cannot be allowed.
Embracing the Wait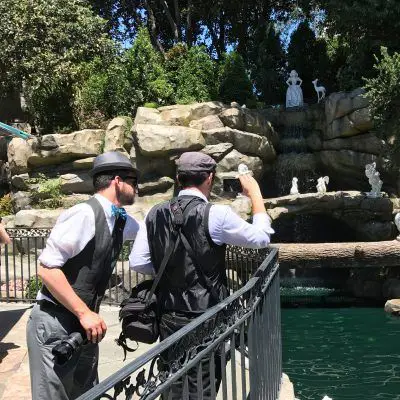 Even with perfect execution of every trick to avoid lines, sooner or later you'll hit one. While there is a lot to be said for doing as many things as you can with the time you have at a Disney resort, it is worth noting that some of the very best Disney magic happens while waiting!
Take in the Sights
The real secret to the magic of a Disney experience is the hours upon hours of thought, imagination, and sweat that go in to each and every detail. Just about every line is intricately themed and artistically gorgeous. Use your time in line to soak in the sights. Notice how each paint stroke and art piece adds to the overall story. Get yourself in to the mindset of the attraction you are about to experience. Grab some sweet Instagram fodder.
Each attraction added to the Disney parks includes more and more to see and do in line. Some of the newest attractions, like Guardians of the Galaxy: Mission Breakout in California and the Seven Dwarves Mine Train in Florida are almost worth visitn for the line experience alone!
Hidden Treasures
If you've spent even a few minutes around a Disney parks fanatic, you've probably heard of Hidden Mickey's. There are hundreds, if not thousands of
Mickey Mouse (Mice? Mouses?) ears and shapes hidden in plain sight around the parks, and several can only be seen while waiting in line. There are many guides available to help you spot them, but no one knows where they all are (many Imagineers slipped them in without anyone noticing!). Keep your eyes open!
And Mickey isn't the only hidden detail. You can find nods to other rides, Disney stories, and even celebrities just about everywhere in the parks! Get curious, and you'll be rewarded.
Bond and Recover
Unless you're doing a whirlwind tour of the parks by yourself (which can be very enjoyable), odds are you have friends or family with you. You can create memories that last a lifetime just by being present with them while waiting in line. Discuss your day. Plan what to do next. Play a game (the mobile app "Heads Up" is a popular choice). Enjoy the people you are with.
And it isn't a bad idea to get some personal recovery time in as well. Grab some water before a wait and hydrate! The parks can take a lot out of you before you realize it, so be intentional about resting and recovering. If it's hot out, an air-conditioned line could be the best thing possible! Who cares if you're waiting a half hour in the shade during the hottest part of the day? Lean in to the wait, and make it work for you.
"Disneyland is Your Land"
The Disney parks are places of joy, and that is in large part due to the joy the millions of guests bring with them. Waiting for anything in life just makes it that much sweeter when we get it, and the same can be said for any experience when visiting a Disney park. Bring your joy, and you will be rewarded, no matter how long the wait.
***
While no one can avoid waiting entirely, there are often medical and cognitive reasons why you or someone you know cannot and should not be standing in lines. There are several alternative methods of waiting available to those who need them. While they do not save you any time (and, in fact, often take just a bit more), they may help alleviate harmful situations for those in need. Speak to a Guest Relations Cast Member, or (better yet) call ahead to your Disney destination to see what options are available to you, if any. While nothing is guaranteed, they will do everything within their power to make sure you have an enjoyable experience!