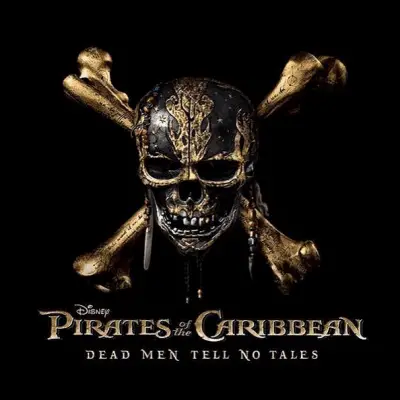 Pirates of the Caribbean: Dead Men Tell No Tales continues the story of Captain Jack Sparrow. Jack is down on his luck when his past comes back to haunt him, literally. As with all the Pirates films and attractions, the music plays a central role to the storytelling. This time, the soundtrack was composed by Geoff Zanelli, a protege of Hans Zimmer. With Zimmer he helped score additional music for around 30 films. He now is doing more solo work, including this soundtrack which I'm reviewing.
The Pros
The soundtrack provided by Geoff Zanelli for Pirates of the Caribbean: Dead Men Tell No Tales feels right. Seeing that he worked so closely with Hans Zimmer for so long, this comes as no surprise. It also has its own feel that isn't quite as heavy as some of the previous soundtracks. The music doesn't get in the way of the storytelling as it accompanies the action happening throughout the movie. It captures the feel of the moment and accompanies the story in an effective manner. The orchestration of this soundtrack was also more interesting and varied than some of the others in the franchise. I definitely could pick out quite a few more instruments and sections in this soundtrack than some of the others. I actually think this was the strongest part of this soundtrack.
The Cons
While this is an enjoyable enough soundtrack, I don't know that it is overly memorable. It is predominantly mood music and after seeing the movie I struggled to think of a theme that is unique to this film. I did recognize themes from the other movies. Generally, I've walked out of a Pirates movie with one new musical tidbit stuck in my head. This was not true for Pirates of the Caribbean: Dead Men Tell No Tales. It relied perhaps too heavily on the previous soundtracks as opposed to making a unique space for itself.
Final Thoughts
If the bar was to do no harm, then the soundtrack to Pirates of the Caribbean: Dead Men Tell No Tales was a success. If the goal was to create a stand alone score that would be memorable and iconic, perhaps not so much. All that being said, I really liked the orchestration for this soundtrack. There is a fuller orchestral sound in this one that I think was a better use of the instruments. This soundtrack gets a 3/5 rating for me. It's decent but not fantastic.