June 2nd is National Donut Day this year. This holiday takes place on the first Friday in June each year in the United States. In celebration of this magical day the Disneyland Hotel has shared on the Disney Parks Blog some new gourmet donuts. These donuts are now served at The Coffee House. Made in-house daily, The Coffee House will have a limited supply of these donuts.
Here is a look at what will now be offered at The Coffee House:
Pineapple Coconut Delight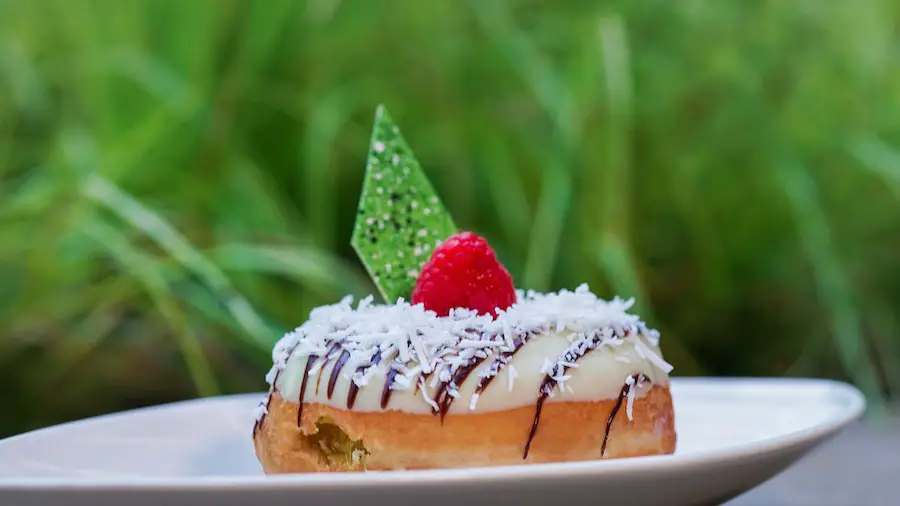 A green tea frosting-glazed doughnut with pineapple filling, topped with a drizzle of chocolate icing, shredded coconut flakes and a raspberry.
Royal Strawberry
A strawberry-glazed doughnut filled with Bavarian chocolate, topped with butter streusel, chocolate icing, vanilla bean Chantilly cream and strawberry.
Blueberry Candy
Blueberry-glazed doughnut filled with blueberry jam, topped with white icing, blueberries, vanilla bean Chantilly cream and crushed caramel almond.
What donut are you most excited to try? Let us know in the comments section below!