Let me preface this article with this: I don't have children, these are observations from going with small children and questions I have been asked before.
When you take your kids to Disneyland for the first time, there is quite a bit of planning involved in making the trip magical, which can be an overwhelming and daunting task. When you've gone as a couple or with friends for many years or just a couple of times, that trip will still look completely different and require different research. Planning a family vacation to Disneyland requires patience, research, and of course, finances. But, all of the time and resources spent can create the trip of a lifetime for you and your little ones. Now, I'm going to go over more of what it's like to plan to take small children, think ages 6 and under. There are a few key differences in planning a vacation with kids of this age, than there are if they're closer to 10 and up. 
Hotels
Usually, your first search is for the perfect hotel, and when you have little ones who desperately need a nap time (and Mom and Dad too), location is key. The Disney hotels are going to give you some of the closest proximity, but, there are some hotels on Harbor Blvd that are almost as close, if not closer (except for the Grand Californian). The Tropicana Inn and Suites, Desert Inn and Suites, Best Western Park Vue Inn, and Grand Legacy Hotel are a few good, close ones, to name a few. If you are looking to make the whole trip magical and Disney themed, the Disney Hotels are for you. The Disneyland Hotel is my personal favorite, but the Grand Californian has some rooms with bunk beds that fit 3 people (there's a trundle bed).  A number of the close hotels have suites which are perfect for families, especially if they have a mini kitchen or even just a fridge and microwave. When your child starts to get cranky and needs nap time, you want to get your youngsters to a quiet place and their bed or crib asap. If you're at a hotel farther down Harbor, it's at least a 20 minute walk to most of the hotels, while if you parked at the Mickey and Friends garage or the Toy Story parking lot, expect that to take 20 or so minutes just to get them to their car. Then you have to deal with getting them and their stroller in the car. Trust me, the hotels within walking distance are the way to go if you have littles.
Magic Morning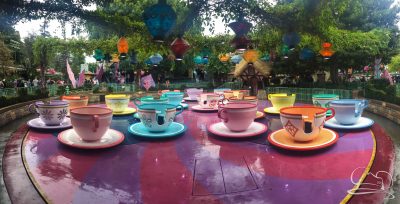 The next part ties into both your ticket and/or hotel choices, and that's Magic Morning. I love Magic Mornings, despite how early they can be, because it's the time to go on some rides before the park opens. With youngsters, they tend to be up early, way too early, but, it can work in your favor! I know that sounds crazy, but it's true! Take advantage of your early risers and get going on your magical day! If you stay in a Disney hotel, Magic Mornings are included in your stay. For tickets of 3 days or more, one magic morning is included. They rotate days for the parks, and that you can find that information here: https://disneyland.disney.go.com/calendars/month/. If you do a Disneyland Magic Morning, most of the Fantasyland attractions are open, perfect for doing a few of them with your little one. And, when you have to take a break in the afternoon for nap time, you'll at least have gained an hour in the morning to have fun, and not miss a beat on park time!
Fastpasses and Showtimes
Two other items that you can research ahead of time are Fastpasses and Showtimes. A majority of Fastpasses are for thrill rides that attract longer wait times, as most of the attractions for smaller children don't offer them as wait times can average a much lower wait time. The list of attractions that offer a Fastpass can be found here: https://disneyland.disney.go.com/attractions/#/fastpass/. There are a number of shows around the resort that range from twenty minutes up to an hour. There are two princess shows in Fantasyland that cater to young princesses that love Rapunzel or Belle at the Royal Theatre. While over in Tomor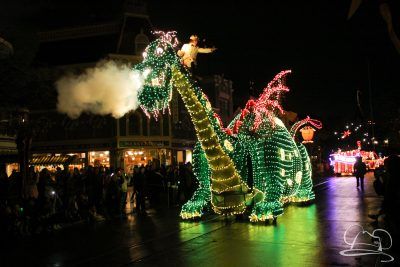 rowland, young Jedis can learn the ways of the force at the Jedi Training: Trials of the Temple. These shows average around 20-30 minutes, but are interactive. Over in California Adventure, the fan favorite Frozen show lasts about an hour. Each of these shows have numerous showtimes throughout the day. These are a great reprieve if you need to sit for a little bit or take a break from the sun. Nighttime shows include the Main Street Electrical Parade, Remember…Dreams Come True Fireworks Show, and World of Color, which can attract large crowds that wait for awhile beforehand. My suggestion would be to look into the different dining packages offered to make the most of your time, while being able to have dinner, but then also reserved viewing for nighttime shows.
Strollers
This may seem like an odd thing to think about ahead of time, but it's a valid point. Most likely, you're bringing a stroller because you don't want to carry your little one when they get tired and can't keep walking. You're going to be packing your stroller, that holds everything for convenience. While yes, a double wide holds both of your kids, and all of your bags you brought in with items you'll need for the day, they're not the best option to have at Disneyland. The parks have been exceedingly busy as of late, and double wide strollers are difficult to maneuver through the crowds. All strollers need to be folded up before going on the tram from Mickey and Friends garage, Toy Story lot, or on the Monorail. I would suggest looking into borrowing or finding a smaller stroller, which may benefit you greatly. It makes it easier to pack, and much easier to make your way through the parks. If you really need a double stroller, the tandem ones, although longer, aren't as much of an issue for width. They're easier to walk with through crowds.
Height Requirements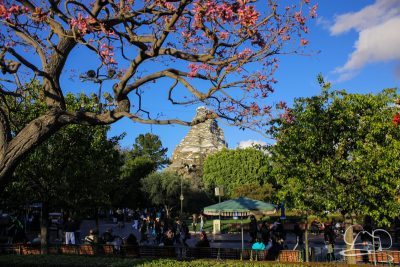 Lastly, I think one of the items that gets vastly overlooked when it comes to researching for a Disney vacation, is not checking height requirements before you go. I can't tell you how many times I've seen the disappointment on a child's face when they get measured at Indiana Jones, Matterhorn, or California Screamin', and they're not tall enough to go on. You definitely don't want to talk up an attraction to your child, get to the park, and they're not tall enough. Checking the height requirement list is a quick, easy thing to check before you go, and help you plan for what attractions you can enjoy during your time at Disneyland! The list of height requirements can be found here: https://disneyland.disney.go.com/faq/parks/height-requirements/.
This is a lot of information, but planning ahead can really enhance the magic that you'll experience with your little ones while you're enjoying their first visit, and hopefully the first of many family vacations at The Happiest Place on Earth.
Until next time,
Caitlyn
Twitter and Instagram: @caitlynnoel