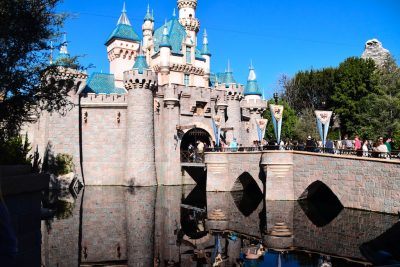 This weekend at the Disneyland Resort was a bit busy for a random weekend in February.  One of the main reasons may have been the start of AP Days which had passholders descend on Starcade in Tomorrowland for a button, photo op and merchandise.  A nice topiary can be seen from Main Street commemorating the season for AP's.  Long lines made it a bit congested in Tomorrowland and a bit hard to get to do everything.  Still, it's a nice area to visit if you take the time.
If you're curious what it's like, watch the Sundays With DAPs video from this weekend or check out this post.
Since it was so busy at the parks, it's nice to find some hideaways to relax and still take in the Disneyland atmosphere.  One place we tend to gather at is the New Orleans Square train station.  Since the railroad is still out of commission for now, it's nice to get some photos of the area, like the water tower.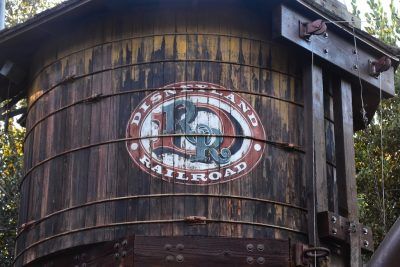 Another enjoyable thing to do on a busier day is the Enchanted Tiki Room.  The small show provides a hideaway from crowds, and nice entertainment.  In addition to the rest, there is always fun photo taking, and even a challenge because of the light.  It's a great way to test out a camera.
When night hit, it was time to head over to Disney California Adventure.  Although, if you saw from the video there was a visit there before to view the Beauty and the Beast preview at the Sunset Showcase Theater.  Inside were a few props from the upcoming film.  In the night sky there was a bright moon which made for a great feel of the Carthay Circle area of Buena Vista Street.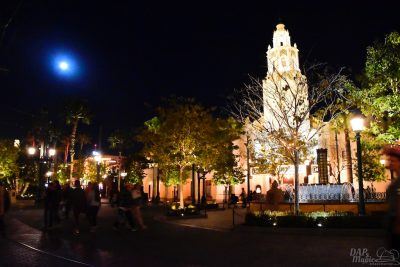 Next week we'll be back for more at the Disneyland Resort!