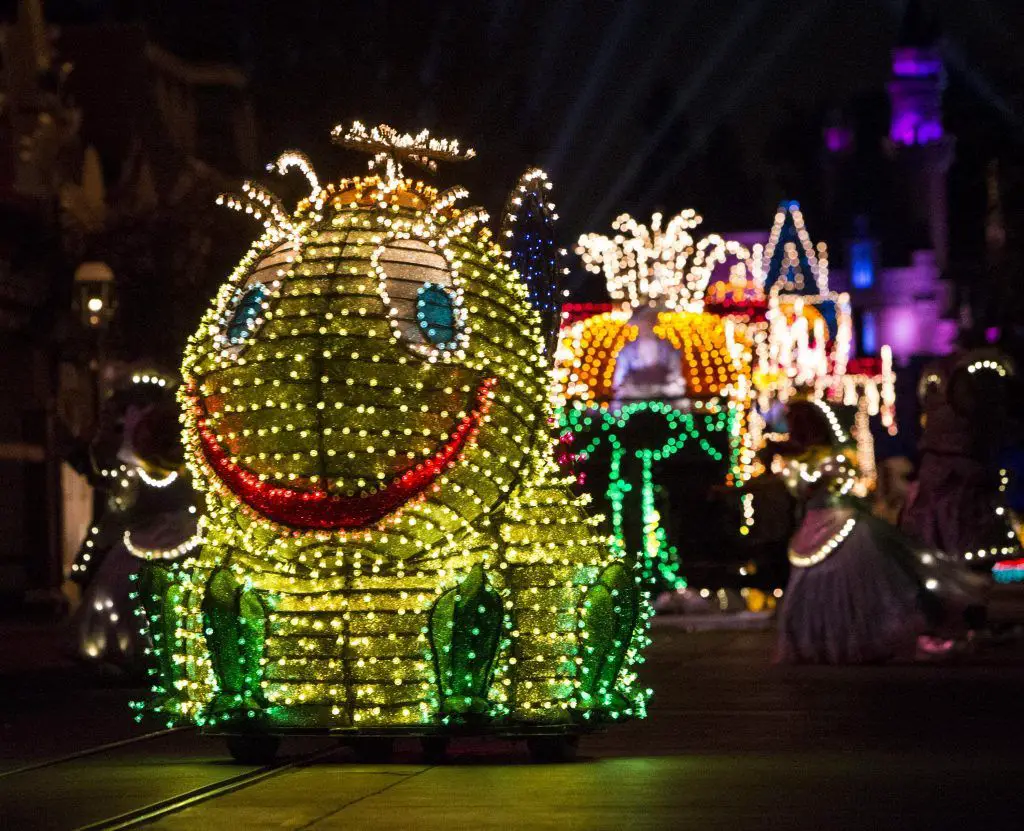 Disneyland's Main Street Electrical Parade has returned to where it all began. This iconic parade makes its way along the parade route on a daily basis through June 18th. Videos have been sprouting up on the internet showing the parade from many different views and today we offer another view… a 360 degree view. Murray went into Disneyland for the premiere party and shot this video for you to enjoy.
To get the full experience, drag the video around with your curser to look any direction during the parade. See the cute child enthralled with the parade waving at Elliot. Follow the parade past just as if you were standing on the side of the street watching it float down Main Street, USA. If you are on your phone, you can actually just point the phone in the direction you want to see and the video will accommodate that! Enjoy the parade!
VR 360 Main Street Electrical Parade Premiere 2017
What do you think of seeing Disneyland's Main Street Electrical Parade in VR 360-degree video?