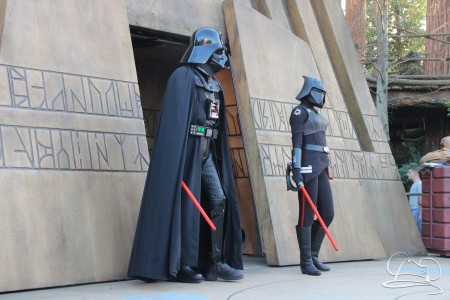 Star Wars will come alive at a special after hours party in Disney's Hollywood Studios.  This extra ticket event will begin with a walk down a red carpet for guests.  Throughout the night will be different experiences around the park.  An interview with a Rogue One cast member will take place for guests to view.  Unique food offerings and a keepsake will be available.  There will be a Star Wars themed scavenger hunt, called Seize the Saga, will be available.  Special photo opportunities with favorite Star Wars characters and backdrops will be during the night.  Star Wars: A Galactic Spectacular – the nightly fireworks display – will have a special showing for guests to enjoy.  Rebel Base will be a dance party hub for families to enjoy.
Besides these special Star Wars offerings, some attractions will be available like Star Tours, Tower of Terror, Toy Story Mania, and Great Movie Ride to name a few.  Jedi Training: Trials of the Temple will take place during the night for young Jedi to be a part of.  Other Star Wars shows and attractions like Launch Bay and A Galaxy Far Far Away will be available.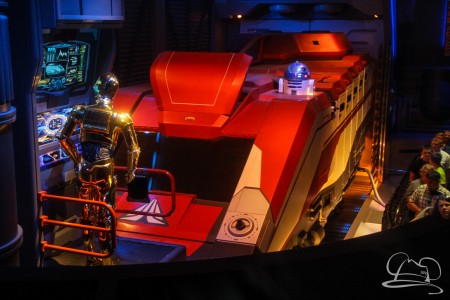 April 14 will be the premier party with it sounding like more nights are to be announced.  Costumes are allowed as long as they are according to guidelines laid out by the park.
The premiere of the party coincides with Star Wars Celebration, which will be taking place the same weekend in Orlando.  An announcement was given to Celebration ticket holders first.  It makes for one huge Star Wars themed week since the anniversary of Star Wars is this year, which means Celebration, Galactic Nights, and the Half Marathon weekend a week after those two events will spell out a huge week of Star Wars festivities.
The tickets are $129 for regular admission, $124 for children ages 3 to 9.  The page to find out more information and purchase tickets is here.