Exclusive live broadcast to feature never-before-seen Rogue One content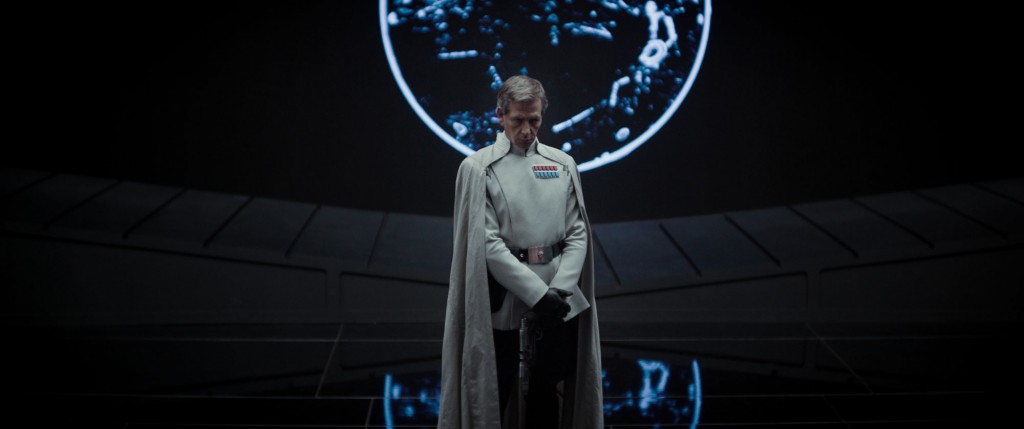 PRESS RELEASE: SAN FRANCISCO, November 29, 2016 /PRNewswire/ — Twitter today announced it is collaborating with Disney and People to live stream exclusively a special Rogue One: A Star Wars Story event. The live stream, hosted by People, will feature the debut of never-before-seen content from Rogue One followed by a Q&A with the director and cast members from the film.
Live coverage will start on Friday, December 2nd at 10am PT, streaming from a surprise location. The live stream will be available worldwide to Twitter's logged-in and logged-out audience on Twitter and connected devices and can be found at RogueOne.twitter.com, in Twitter Moments and through @StarWars and @people.
The experience will give Star Wars fans a sneak peek of the highly anticipated film ahead of its December 16 release date, and will include behind-the-scenes commentary during a live discussion with Director Gareth Edwards, Lucasfilm President and Producer Kathleen Kennedy, and cast members including Felicity Jones, Diego Luna, Ben Mendelsohn, Donnie Yen, Mads Mikkelsen, Alan Tudyk and Riz Ahmed. The Q&A will be hosted by People's Deputy Editor, JD Heyman. Fans can submit questions on Twitter for the cast to answer during the event by Tweeting with #AskRogueOne. Fans can also Tweet with the following hashtags and a Star Wars Twitter emoji will automatically appear: #RogueOne, #DeathStar, #StarWars and #StarWarsRogueOne.
"People come to Twitter to see what's happening in the entertainment world, and the conversation about movies, especially Star Wars, is constant on Twitter," said Anthony Noto, COO at Twitter. "Our collaboration with Disney and People will give fans fresh and exciting live Star Wars content that they can view and Tweet about all on the same platform."
"Disney and Lucasfilm are always seeking out innovative ways to tell great stories and engage with fans around the world," said Ricky Strauss, President, Marketing, The Walt Disney Studios. "We're thrilled to join forces with Twitter and People to create this can't-miss Rogue One event that gives Star Wars fans a behind-the-scenes peek at one of the most talked-about movies of the year."
"People is thrilled to participate in the celebration of the latest release in the iconic Star Wars franchise," says Jess Cagle, Editor in Chief, People.  "We have been covering Star Wars since the very first film hit theaters in 1977; our audience can't get enough of it." 
People is also releasing a special newsstand edition on Nov. 30 called Star Wars: The Secrets of Rogue One, featuring a VR bonus including goggles, in addition to the original People Special — Rogue One:  A Star Wars Story, which is premiering Nov. 30 on the People/Entertainment Weekly Network (PEN).
About Twitter, Inc.
Twitter, Inc. (NYSE: TWTR) is what's happening in the world right now. From breaking news and entertainment to sports and politics, from big events to everyday interests. If it's happening anywhere, it's happening first on Twitter. Twitter is where the full story unfolds with all the live commentary and where live events come to life unlike anywhere else. Twitter is available in more than 40 languages around the world. The service can be accessed at Twitter.com, on a variety of mobile devices and via SMS. For more information, visit about.twitter.com or follow @twitter.
About Rogue One: A Star Wars Story
From Lucasfilm comes the first of the Star Wars standalone films, "Rogue One: A Star Wars Story," an all-new epic adventure. In a time of conflict, a group of unlikely heroes band together on a mission to steal the plans to the Death Star, the Empire's ultimate weapon of destruction. This key event in the Star Wars timeline brings together ordinary people who choose to do extraordinary things, and in doing so, become part of something greater than themselves.
"Rogue One: A Star Wars Story" is directed by Gareth Edwards and stars Felicity Jones, Diego Luna, Ben Mendelsohn, Donnie Yen, Mads Mikkelsen, Alan Tudyk, Riz Ahmed, with Jiang Wen and Forest Whitaker. Kathleen Kennedy, Allison Shearmur and Simon Emanuel are producing, with John Knoll and Jason McGatlin serving as executive producers. The story is by John Knoll and Gary Whitta, and the screenplay is by Chris Weitz and Tony Gilroy.  "Rogue One: A Star Wars Story" opens in U.S. theaters on December 16, 2016
About People
Time Inc.'s People revolutionized personality journalism when it launched as a weekly in 1974 to celebrate extraordinary people doing ordinary things and ordinary people doing extraordinary things.  Ubiquitous and still at the center of pop culture more than 40 years later, the People brand is accessible across all media and platforms (print, digital, video, mobile, social) bringing more than 80 million consumers a unique mix of breaking news, exclusive photos, video, and in-depth reporting on the most compelling newsmakers of our time.  In addition, comScore ranks the People and Entertainment Weekly Digital Network No. 1 in the entertainment news category.  Each year major media across the globe anticipate the cover reveal of People's most famous franchise, the Sexiest Man Alive (which celebrated its 30th anniversary in 2015) sparking a lively debate on social media.  With a trusted reputation and unparalleled access to the red carpet, celebrities, and entertainment, an essential component of People's editorial vision remains human interest stories, which touch and often mirror the lives of our passionate audience.  And now, the People/Entertainment Weekly Network (PEN) app offers a free, advertiser-supported OTT streaming video service.  People is an award-winning 24/7 news organization headquartered in NYC with reporters worldwide. For more information visit People.com and Timeinc.com, and follow @people on Twitter and Instagram, @peoplemag on Facebook, and the People channel on YouTube and on Snapchat's Discover. 
STAR WARS and related properties are trademarks and/or copyrights, in the United States and other countries, of Lucasfilm Ltd. and/or its affiliates.  © & TM Lucasfilm Ltd.