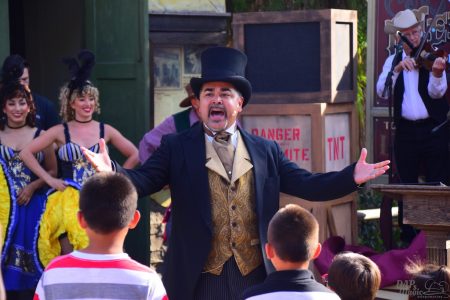 Knott's Berry Farm has been expanding their resort in the recent years by not only opening new attractions and experiences but revamping long time favorites.  Recently they announced what is coming to both Knott's Berry Farm and Soak City in 2017.
Returning will be both the Boysenberry Festival and new favorite among guests Ghost Town Alive!  The Boysenberry Festival has previously been around for only two weeks.  In 2017 the dates will be expanded to
23 days.  That means more time to experience the great food and limited time entertainment that has brought guests back every year!
Ghost Town Alive! was an interactive experience created for the 75th anniversary of the original part of the theme park.  Becoming an instant hit, the adventure will continue next summer with a new storyline and some different interactions than before!
Over in Fiesta Village, something new will be coming in the form of a thrilling attraction.  Sol Spin will twist guests in almost all directions and over 6 stories in the air!  The ride will be in the space once occupied by WindSeeker.
In the Boardwalk area of the park, a revitalized restaurant will open at Boardwalk Barbecue.  This fast-casual restaurant will have some BBQ treats like ribs and chicken to tickle tastebuds of guests.  In addition, craft beers will be available and a covered seating area with space for live entertainment will debut as well.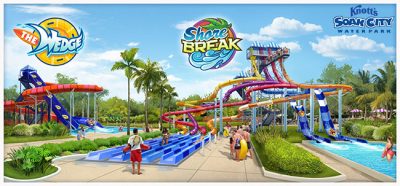 Over at Soak City, the already announced expansion has gotten a bit more details.  Shore Break will be a six slide addition to the park.  4 of the slides will have an "Aqua-Launch" system where the floor will open under guests before they twist through the translucent slide.  The Wedge will occupy the Pacific Spin space and be a family raft ride where up to 6 guests can venture through the flume.  Updated eateries and cabana space will also be part of the project, and it will all be open at the start of the season.