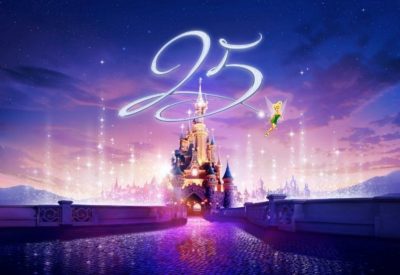 Disneyland Paris announced their 25th anniversary festivities starting in 2017.  The park will contain several new shows and two attraction changes.
Discoveryland will have new Star Wars destinations.  Star Tours: The Adventure Continues will open on March 26, 2017, and will include the multiple destinations that are present in other versions of the attraction throughout the world.  Star Wars Hyperspace Mountain will be an overlay for the popular Space Mountain.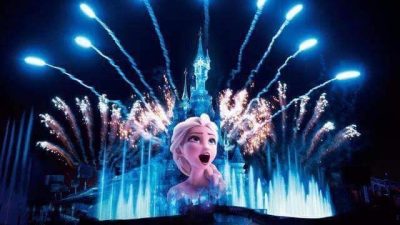 A new parade called Disney Stars On Parade will feature favorite Disney stars on new floats.  Mickey Mouse will host a special show for the anniversary called Mickey presents "Happy Anniversary Disneyland Paris."  The show will have other characters assembled to create a grand celebration for the anniversary.  It will be a daily celebration as well.  The Starlit Princess Waltz will take place on the castle stage and feature many of the princesses from Disney films.
Disney Illuminations will be a brand new nighttime spectacular replacing Disney Dreams.  Mickey Mouse will be conducting beloved scenes on Sleeping Beauty Castle.  Frozen, The Little Mermaid, Beauty and the Beast, Star Wars, and Pirates of the Caribbean will be a few of the featured films to be brought to life.
The tag line of the anniversary is "It's Time to Sparkle" and this park will with all the new shows and attractions.  Next year will be a great time to go to the resort.  And there will be many ways to celebrate the anniversary!