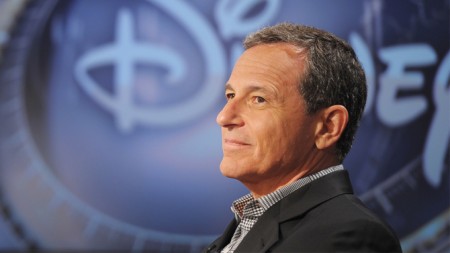 Disney, as of August 9, owns a minority stake in the MLB (that's the official baseball company if you weren't sure about the acronym) owned streaming service called BAMTech.  The 33% is priced at $1 billion and comes with an option to become a majority stakeholder in the future.  Disney says they will team with the company to provide a "multi-sport" streaming service via subscription.
So, what does this all mean?
As most know, Disney owns ESPN.  ESPN has done well for them until fairly recently.  On a couple of quarterly financial calls questions have been asked regarding ESPN's decline amidst other sports channels popping up.  Couple that with the unknown current market with cable subscriptions and it's a bit worrisome over whether ESPN is a drag on the Disney company plate.
The major question with all television channels is if cable will survive the emerging streaming market.  That is, many are going using mobile devices or streaming set top boxes like Apple TV for television content.  Where many of the content needs a cable subscription, there are a few companies like Sling TV that provide strictly internet streaming television channels for view.  It means people are already paying a streaming service for channels like ESPN and even Disney Channel.

It seems that the way things are heading is to stream channels, and possibly individually, for viewers.  CBS does it already.  For a subscription you get just CBS on any device that has an app for it.
With ESPN having a diminishing return recently, Iger's move to have a partnership with BAMTech is a no brainer.  It looks like customers will be able to get just ESPN instead of having to have a whole cable service.  But, it probably won't stop there.  Even though BAM is part of MLB and sports it doesn't mean it has to stick to those.  It's not strictly a sports company.  That means that individual Disney channels can be subscribed to individually.
It also means competition for cable services.  They'll have to compete in prices with streaming services.  Could mean lower prices for all to enjoy television programming.
But, this all could mean even more!  Why stop at television programming?  Disney has a plethora of movies and older shows.  Could they make a Netflix competitor?  Maybe.
In all, it's a bright future for the world of television and streaming.  It's a great choice that Iger has made as there is a large market of streaming homes out there.  As of writing this I had heard on the radio (maybe another aging media outlet) that there's been a huge chunk of Olympic viewing from streaming devices.  Times are changing and Disney is primed to be at the forefront of the change!